FIA announce details of Grosjean crash investigation and expect to release findings within eight weeks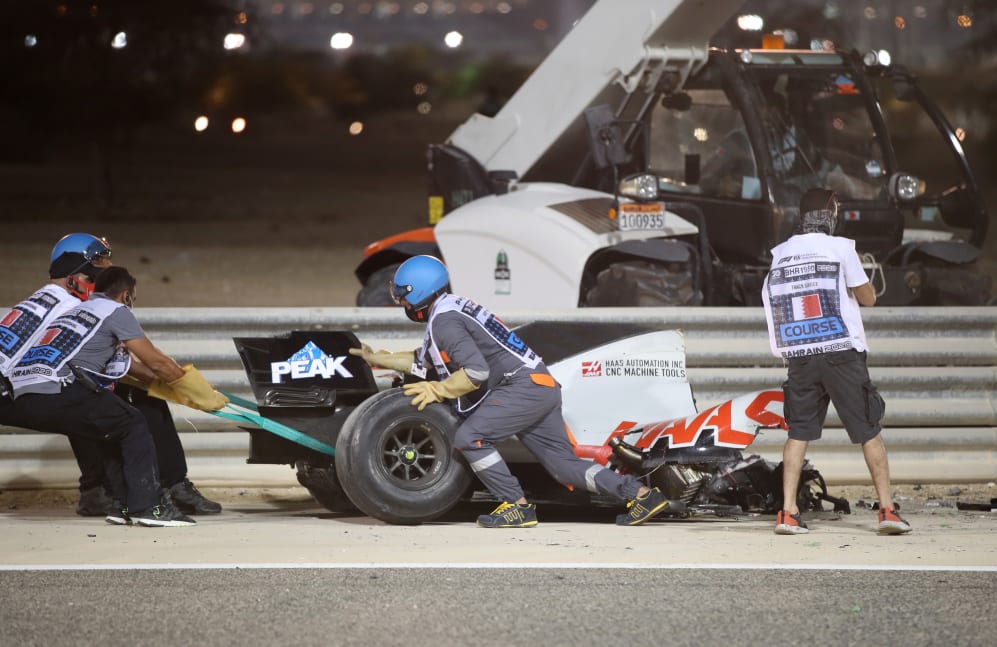 The FIA say the investigation will look at all areas of the crash including competitor safety devices such as the helmet, HANS, safety harness, protective clothing, survival cell, headrest, in-car extinguisher system and the halo device.
They will also analyse chassis integrity and the safety barrier performance for an impact of that energy and trajectory and assess the role of the track marshals and medical intervention team.
DAVID TREMAYNE: Grosjean's shocking accident will only spur efforts for even greater F1 safety
They will use a wealth of tools, including a driver-facing camera which captures footage at 400 frames per second. Formula 1, Haas and the Grand Prix Drivers' Association have been asked for their input.
The information gathered will be considered by the Research Working Group before being discussed at a meeting of the FIA Safety Commission, which is chaired by Williams F1 co-founder Sir Patrick Head. The findings are subsequently presented to the World Motor Sport Council, and will ultimately be made public.