FIA issue clarification over pit stop penalty rules after Alonso drama in Saudi Arabia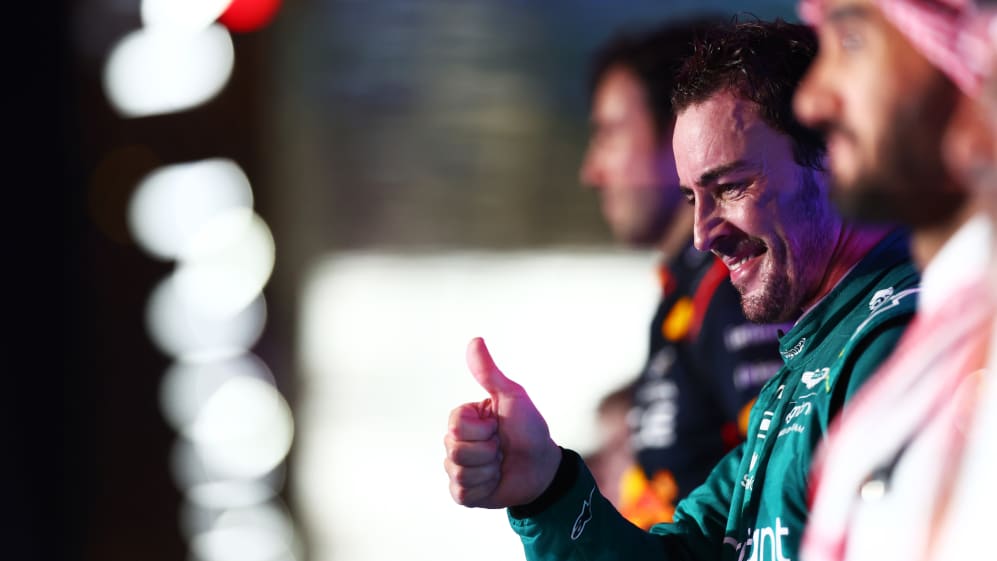 F1's governing body, the FIA, has issued a clarification over the regulations around serving a penalty at a pit stop after Fernando Alonso's podium was taken away and then reinstated in Saudi Arabia.
Alonso made it two podiums from two races by finishing behind the Red Bull drivers at the Jeddah Corniche Circuit, despite having picked up a five-second time penalty for lining up in his grid box incorrectly.
READ MORE: FIA to issue rule clarification ahead of Australian Grand Prix after Alonso podium drama in Jeddah
As the race ended, it emerged that the stewards were investigating Aston Martin for potentially serving that penalty incorrectly, with the rear jack deemed to have touched Alonso's AMR23 before the five seconds were up – landing an additional 10-second sanction that dropped Alonso to P4.
However, a Right of Review by Aston Martin saw the decision overturned and the podium that was briefly inherited by Mercedes driver George Russell was given back to Alonso – the Spaniard's 100th rostrum in F1 to date.
Following a meeting of the Sporting Advisory Committee, and confirmation from the FIA that a clarification would be on the way, a Sporting Directive was issued to teams in Australia to clear up the matter.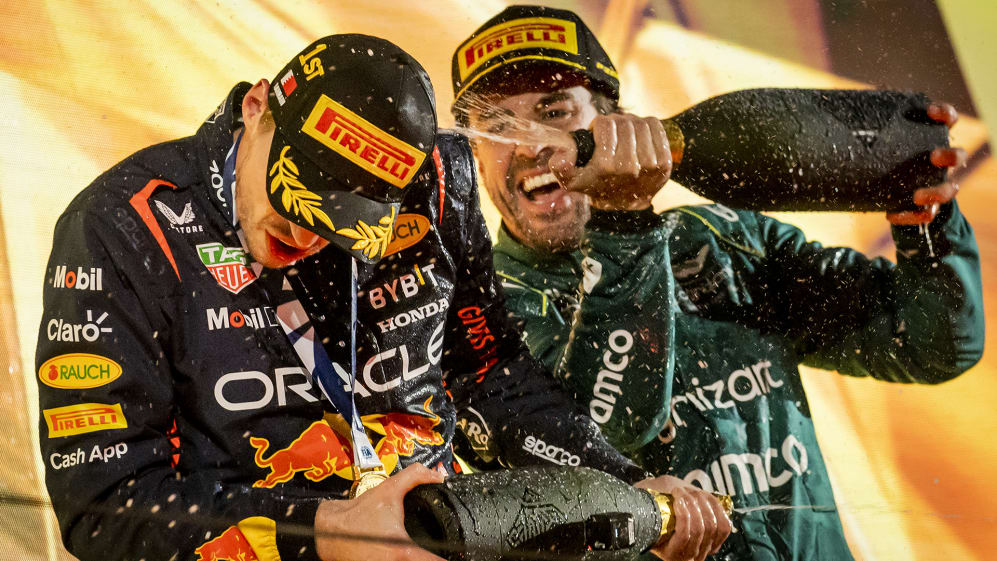 Article 54.4 of the Sporting Regulations states that "whilst a car is stationary in the pit lane as a result of incurring a penalty in accordance with Articles 54.3a) or 54.3b), it may not be worked on until the car has been stationary for the duration of the penalty".
But the directive sent out by FIA Single-Seater Sporting Director Steve Nielsen noted: "For clarity and until further notice, in this context the physical touching of the car or driver by hand, tools or equipment (including the front and rear jacks) during any such penalty will all be considered to constitute work.
PALMER: Why the teams will need to tighten up their procedures after a spate of recent penalties
"The use of cooling fans during a penalty is permitted providing any such fan does not physically touch the car.
"As is already common practice, multiple penalties incurred under Articles 54.3a and 54.3b prior to a car's pit stop can be served in series at a single pit stop. For example, a 5sec + 10sec penalty can be served as a single 15sec penalty and so on."
In addition to the directive, there will be a widening of the starting grid boxes by 20cm from this weekend's event at Albert Park, while a centre line will also be trialled during Friday practice to aid drivers in positioning their cars correctly.