FIA to issue rule clarification ahead of Australian Grand Prix after Alonso podium drama in Jeddah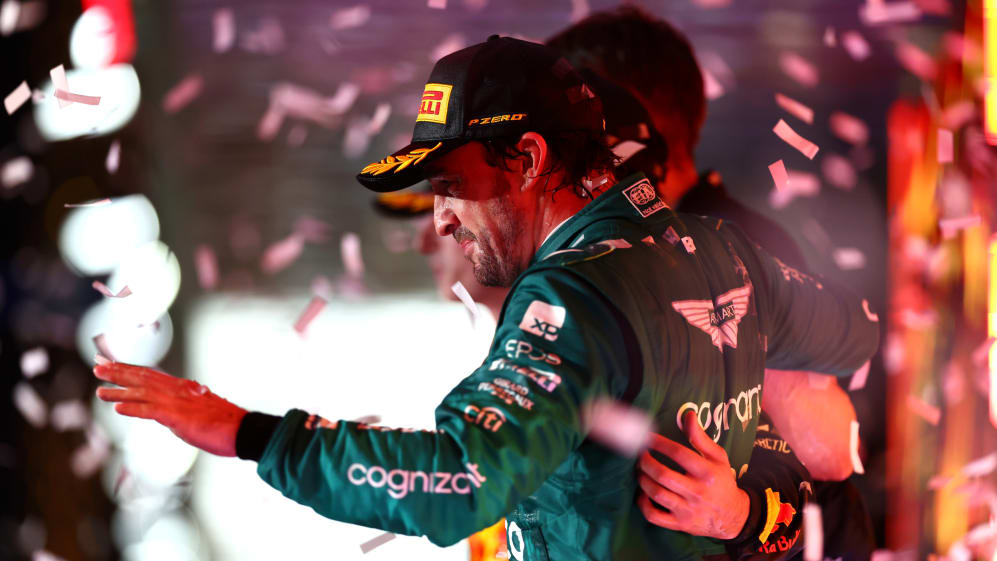 F1's governing body, the FIA, has confirmed that the circumstances surrounding Fernando Alonso losing his podium finish at the Saudi Arabian Grand Prix, and then its reinstatement, will be addressed before the next round in Australia.
Alonso converted a front row start into a third-place finish – behind the two Red Bull drivers – on the streets of Jeddah, despite picking up a five-second time penalty for lining up in his grid box incorrectly.
READ MORE: Perez fends off Verstappen to win action-packed Saudi Arabian GP as Alonso takes 100th podium
It then emerged just after the race that the stewards were looking into Aston Martin potentially serving the penalty incorrectly, with the rear jack judged to have made contact with Alonso's AMR23 before the five seconds were up – leading to another 10-second penalty.
However, following a Right of Review by Aston Martin, the decision was overturned and the P3 trophy inherited by Mercedes' George Russell was given back to Alonso – confirming the Spaniard's 100th career F1 podium.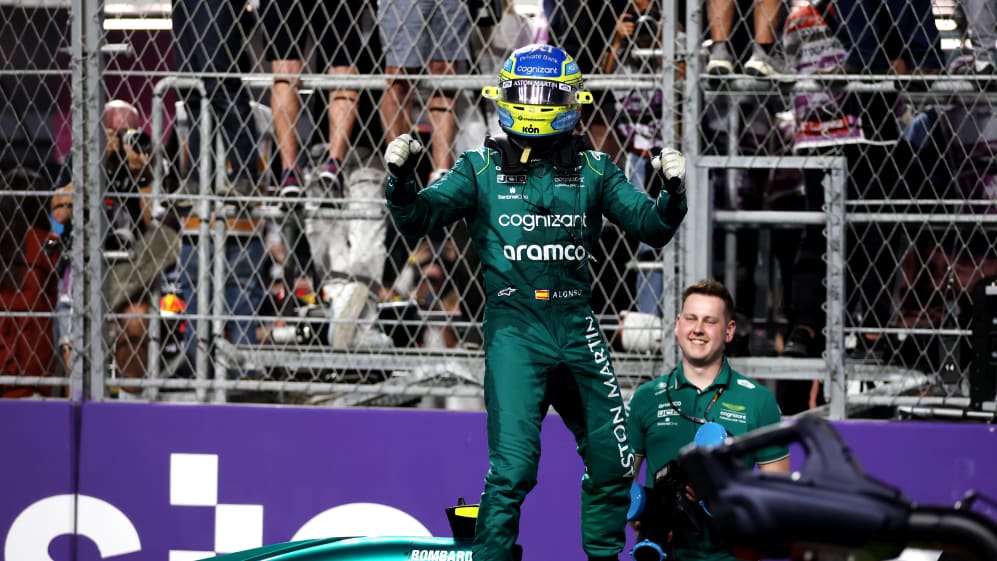 "There was no clear agreement, as was suggested to the Stewards previously, that could be relied upon to determine that parties had agreed that a jack touching a car would amount to working on the car," read the stewards' report.
"In the circumstances, we considered that our original decision to impose a penalty on Car 14 needed to be reversed and we did so accordingly."
READ MORE: 'I am happy in the end with the result' – Alonso relieved after 100th career podium reinstated in Jeddah
Now, an FIA spokesperson has communicated plans for the topic to be discussed at the next meeting of the Sporting Advisory Committee on Thursday (March 23), with a view to clearing up any confusion for future events.
"The request to the Stewards for review of the initial decision (Document 51) was made in the last lap of the race," began the spokesperson's message.
"The subsequent decision of the stewards to hear and grant the Right of Review by the Competitor was the result of new evidence regarding the definition of 'working on the car', for which there were conflicting precedents, and this has been exposed by this specific circumstance.
"This topic will therefore be addressed at the next Sporting Advisory Committee taking place on Thursday, 23 March, and a clarification will be issued ahead of the 2023 FIA Formula 1 Australian Grand Prix.
READ MORE: Russell calls Jeddah drive 'one of my strongest weekends in F1' despite losing P3 to Alonso
"This open approach to the review and improvement of its processes is part of the FIA's ongoing mission to regulate the sport in a fair and transparent way."