FIA press conference schedule - Hungary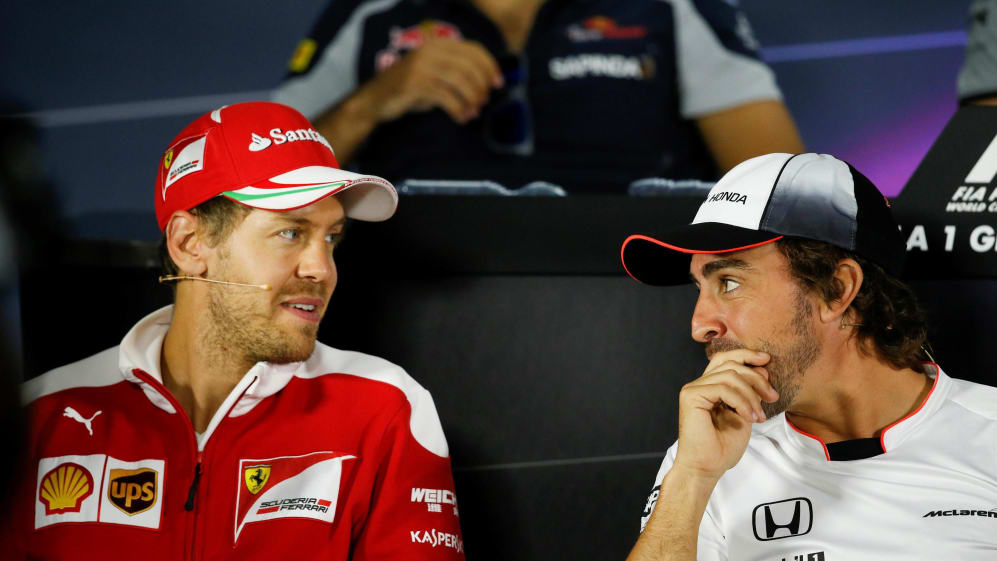 Championship leader Sebastian Vettel will be among the drivers facing the media in Budapest on Thursday, while on Friday it's the turn of team bosses, including Sauber's new arrival, Frederic Vasseur. The line-ups in full...
Thursday, July 27, 1500 hours local time (1300 UTC)
Part 1: Fernando Alonso (McLaren), Marcus Ericsson (Sauber), Nico Hulkenberg (Renault), Sebastian Vettel (Ferrari)
Part 2: Kevin Magnussen (Haas), Sergio Perez (Force India), Stoffel Vandoorne (McLaren), Max Verstappen (Red Bull)
Friday, July 28, 1600 hours local time (1400 UTC)
Part 1: Mattia Binotto (Ferrari), Mario Isola (Pirelli), Frederic Vasseur (Sauber)
Part 2: Nick Chester (Renault), Paddy Lowe (Williams), Paul Monaghan (Red Bull)
The qualifying and post-race conferences with the top three drivers will take place immediately after the respective sessions.
As always, Formula1.com will bring you full transcripts.