FIA press conference schedule - Japan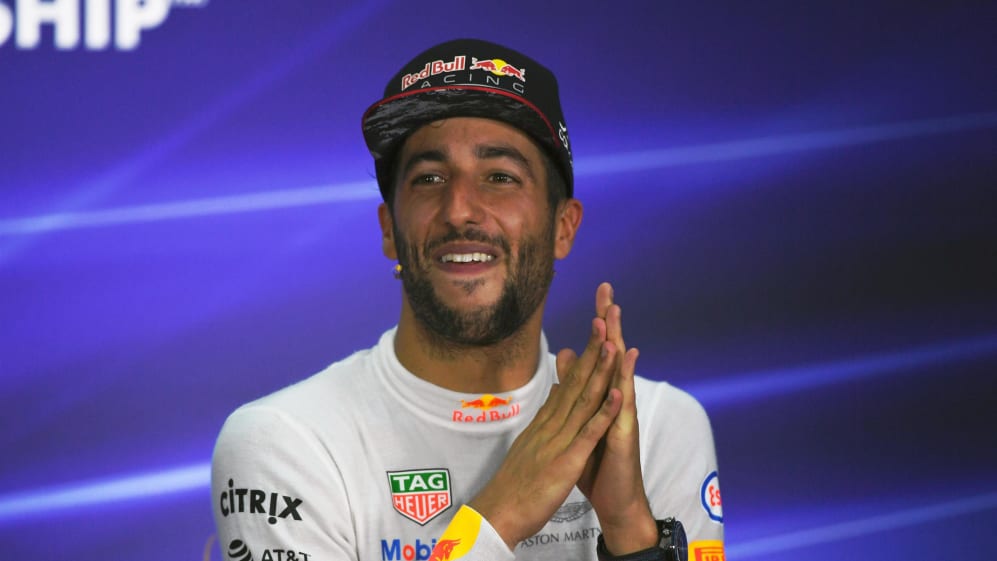 Fresh from his third place in Malaysia, Daniel Ricciardo will be one of six drivers fielding questions in Thursday's press conference. On Friday, meanwhile, it's the turn of the team technical experts to face a grilling...
Thursday, October 05, 1500 hours local time (0700 GMT)
Part 1: Felipe Massa (Williams), Daniel Ricciardo (Red Bull), Lance Stroll (Williams)
Part 2: Valtteri Bottas (Mercedes), Stoffel Vandoorne (McLaren), Pascal Wehrlein (Sauber)
Friday, October 06, 1600 hours local time (0800 GMT)
Part 1: Cyril Abiteboul (Renault), James Allison (Mercedes), Mattia Binotto (Ferrari)
Part 2: Yusuke Hasegawa (Honda), Ayao Komatsu (Haas), Paddy Lowe (Williams)
The qualifying and post-race conferences with the top three drivers will take place immediately after the respective sessions.
As always, Formula1.com will bring you full transcripts.