FIA Race Director Masi explains key decisions in crackling Saudi Arabian Grand Prix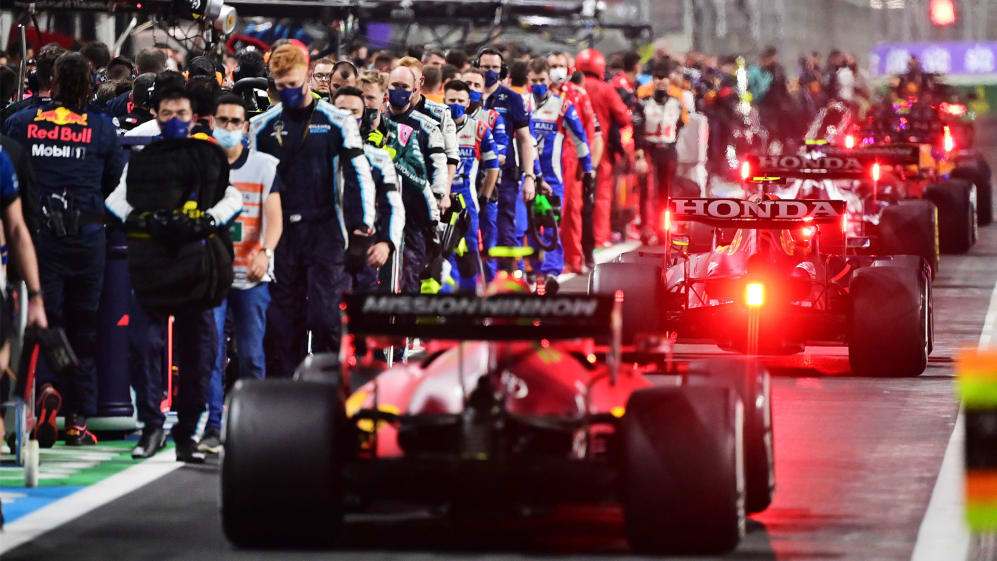 FIA Race Director Michael Masi has explained his perspective on the various incidents that took place in an action-packed Saudi Arabian Grand Prix on Sunday, which saw Lewis Hamilton win to level the championship with Max Verstappen.
Conversations between Masi and the pit walls of Red Bull and Mercedes, in which they were heard deliberating with the Race Director over the starting order for the following restart, were broadcast on Sunday during the red-flag stoppage for Mick Schumacher's Lap 10 crash.
READ MORE: Wolff says driving standards 'need to be assessed' as Horner feels Red Bull were 'hard done by' in Saudi Arabian showdown
The Race Director explained why he had such conversations, adding that they are a frequent occurrence in Grands Prix weekends, saying: "It's very much a normal discussion that happens regularly on a number of occasions and has [done] all year, and previously. I wouldn't call it a deal, as from a Race Director's perspective I have no authority to instruct the teams to do anything in that situation. I can give them an offer, [I have] the ability to do that but the choice is theirs.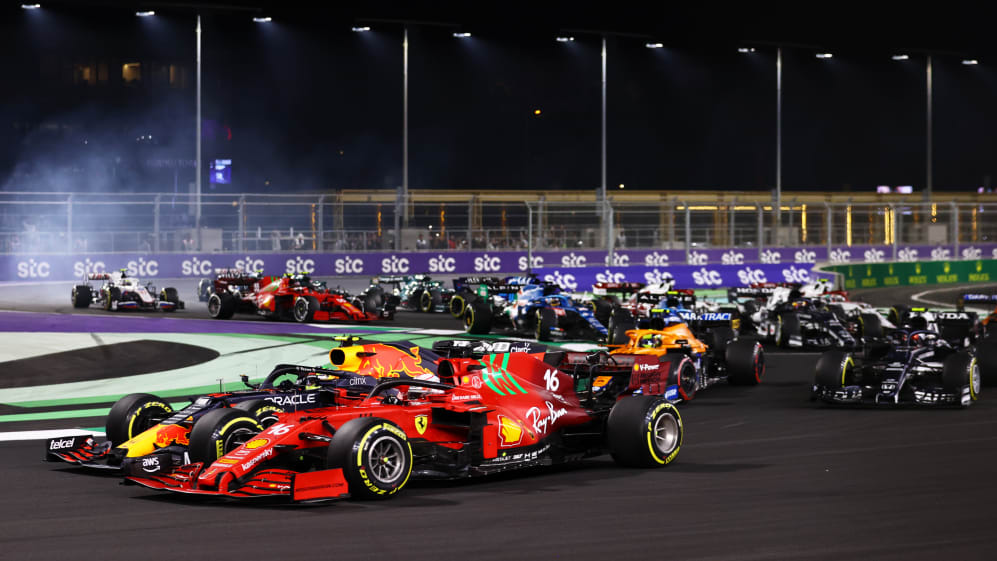 "The stewards are obviously empowered to give penalties, but I can give them my perspective. That's why I offered them the ability to give that position up. It was a result of the red flag that came about due to the incident at Turn 3. The priority with any red flag situation is A, to make sure the drivers are safe, and then to activate the marshals' recovering with cleaning the track and so forth.
"So it probably seemed a bit elongated compared to normal, however it is very much a normal discussion that takes place. When I saw it happen at Turn 2, I immediately suggested to the stewards that I am going to give the opportunity [to Red Bull] to give that place back.
"The red flag obviously ensued very quickly thereafter and that was absolutely the priority before we got going again. Being as we were under the suspension, it was the ability to effectively correct that before we went racing again."
READ MORE: 6 Winners and 5 Losers from the Saudi Arabian Grand Prix – Who had a race to remember in Jeddah?
As for the incidents between Verstappen and Hamilton, including the Lap 37 brace that saw the Red Bull driver take a five-second penalty for gaining an advantage off-track at Turn 2 and then a post-race 10-second penalty for causing a collision with the Mercedes, Masi said: "It is an intense championship battle between two fantastic drivers and two great teams. So that's part of an intense championship battle on both sides.
"I think there's always discussion on various things, so if there is a lot [of discussion], that's part of why we have a drivers' meeting to have an open and frank discussion between us and exchange views," he added.
Saudi Arabia is set to host its next Grand Prix in March 2022, as the second round of the season. Masi said there were some "teething issues" from the Grand Prix' debut, while minor changes might be made to the circuit for F1's next visit to the track.
READ MORE: Formula 1 announces 23-race calendar for 2022
"Yes, there's certainly some fine-tuning. Here in Saudi Arabia they've done a brilliant job of putting this amazing facility together in such a short timeframe, which is a credit to everyone involved.
"There is some fine-tuning that will happen across the board; there are some teething issues being a brand new event, a brand new facility. There'll be some fine-tuning but nothing in a major way that I can envisage here and now," said the FIA Race Director.