Feature
6 Winners and 5 Losers from the Saudi Arabian Grand Prix – Who had a race to remember in Jeddah?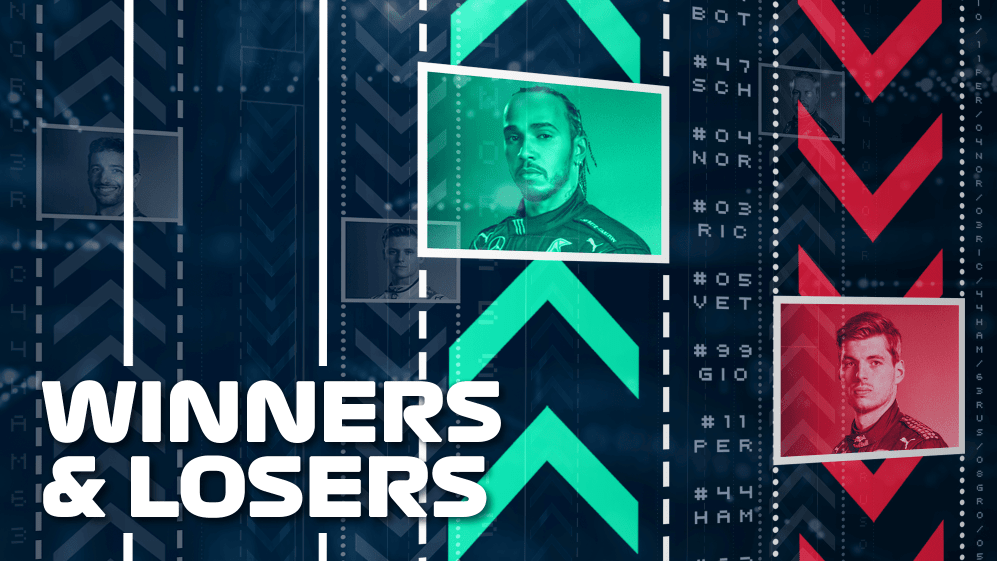 For the first time since 1974, the drivers' championship is heading into the season finale with the lead protagonists level on points after a chaotic and dramatic inaugural Saudi Arabian Grand Prix. We've picked out six winners and five losers from Jeddah.
Winner: Lewis Hamilton
Lewis Hamilton may have been fortunate to start on pole position, courtesy of his title rival Max Verstappen's crash when on a faster lap in qualifying, but he took the huge opportunity afforded to him and converted it on Sunday afternoon.
The Briton delivered a textbook getaway at the initial start, risked staying out when he damaged his front wing not once but twice and was arguably the cooler and smarter of the two title protagonists when they went wheel-to-wheel.
READ MORE: Title rival Verstappen 'over the limit for sure' in Saudi Arabian GP, says race winner Hamilton
Victory was his third in a row – the first time he's achieved that feat in 2021 – and eighth of the season. With the addition of the bonus point for fastest lap, he now heads into the title decider level on points with Verstappen.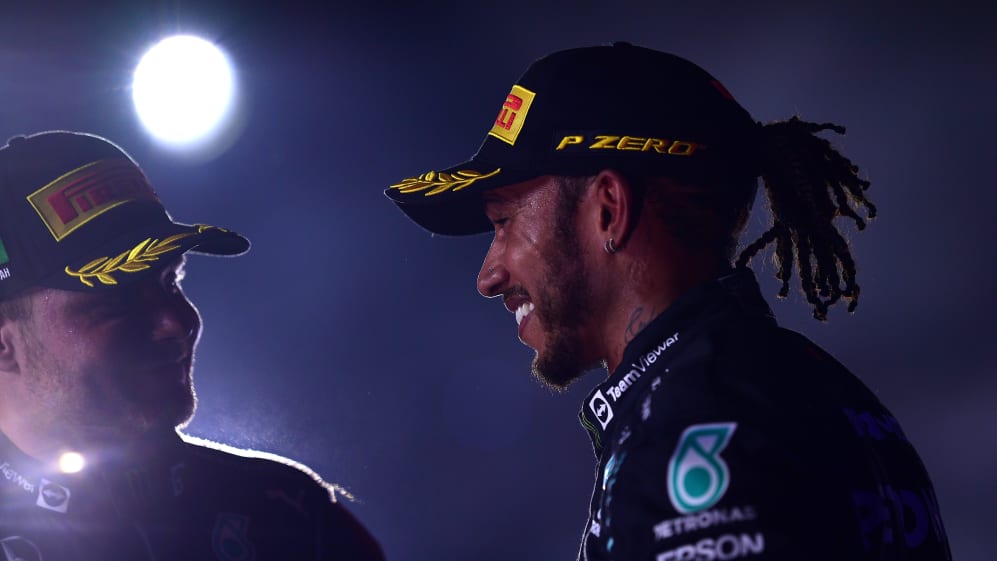 Loser: Max Verstappen
This was a race that Verstappen will likely look back on and feel he should have come out on top. Without that error at the final corner, pole position would have been his and deservedly so. That would have put him on the front foot for the race.
Instead he was chasing and that forced him and his Red Bull team to take riskier strategies to gain track position. His driving was deemed over the line on multiple occasions – and that triggered a five-second in-race penalty, 10-second post-race penalty and the need to hand back places not once, not twice but three times to avoid further punishment.
READ MORE: Verstappen gives his view on controversial Hamilton incidents, as he says it 'wasn't worth fighting' after mid-race penalty
The Dutchman equalled the single season podium record with 17 and he still heads into the finale with the championship lead, courtesy of his greater win tally, but he will be frustrated not to be travelling to Abu Dhabi with a bigger advantage.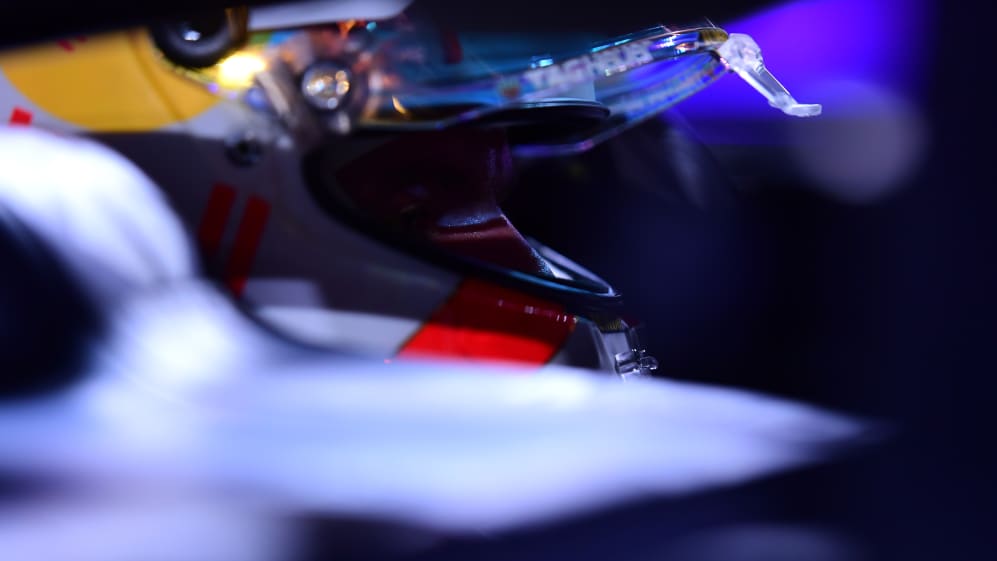 Winner: Esteban Ocon
Yes, Esteban Ocon lost out on a second podium of the year within just a few metres of the finish line, but fourth was nonetheless still a staggeringly good performance given his machinery.
Like in Hungary, where he took his maiden victory, Ocon kept a cool head in a chaotic race – especially when in the middle of a fierce battle between the title contenders – to spend much of the evening in third.
It was his second successive top-five finish and it came on a weekend where he comfortably outperformed more decorated team mate Fernando Alonso, who he now trails by only five points in the standings.
READ MORE: Ocon distraught after Bottas denies him Saudi podium – but warns that Alpine becoming 'dangerous' for rivals
Loser: Sergio Perez
Sergio Perez's run of five races in the top four came to stuttering end as the Mexican crashed out in Jeddah after contact with Ferrari's Charles Leclerc.
It came after a disappointing weekend where he had fallen back from team mate Verstappen and qualified poorly, which in turn left him in the thick of it on Sunday afternoon.
His non-points score severely hurts Red Bull's constructors' championship hopes, as they now trail Mercedes by 28 points with just 44 left on the table.
READ MORE: 'There was nothing he could do' says Perez, after Leclerc collision sends him out in Saudi Arabia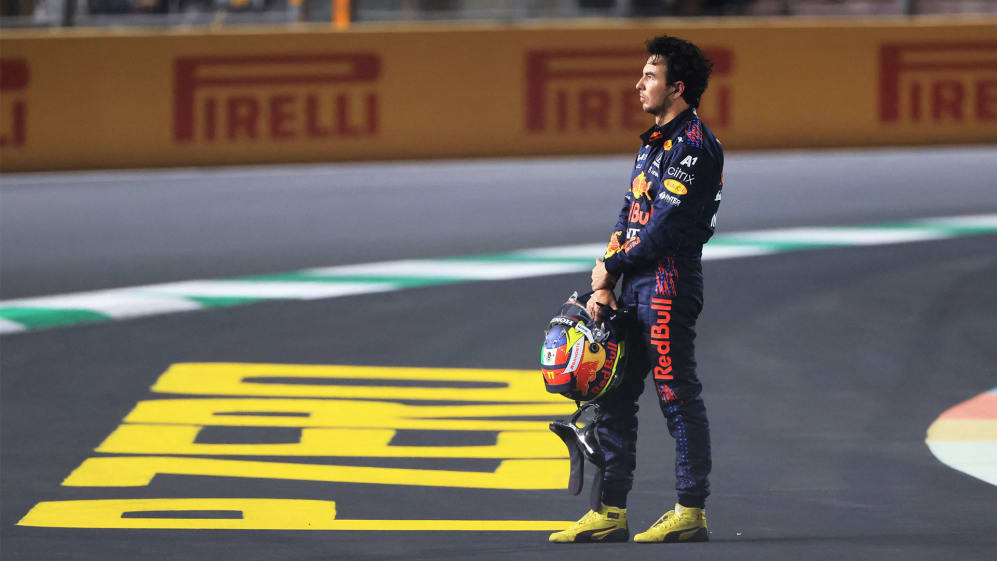 Winners: Alpine
Alpine have found some impressive form in the final stages of this season and their performance in Saudi Arabia continued that trend.
Ocon was supreme all weekend long and while Alonso faded after a strong Friday practice, their points haul moved them 29 points clear of AlphaTauri to strengthen their grip on P5.
Their consistency has been impressive this year, the French team getting at least one car home in the points in all but two races.
READ MORE: Saudi Arabian GP Facts & Stats - Title rivals tied ahead of final round for only second time ever
Loser: Lando Norris
This was Lando Norris' ninth successive points score, but the McLaren driver cut a disappointed figure after the race as he had hoped for so much more than a point.
Having already pitted before the early red flag, he dropped way down the order as he lost out to those who got a free change of tyres during the stoppage.
Though he fought back to secure a point – he's now finished 10th, 10th, 9th, 10th in the last four races – a top-five had been in his grasp.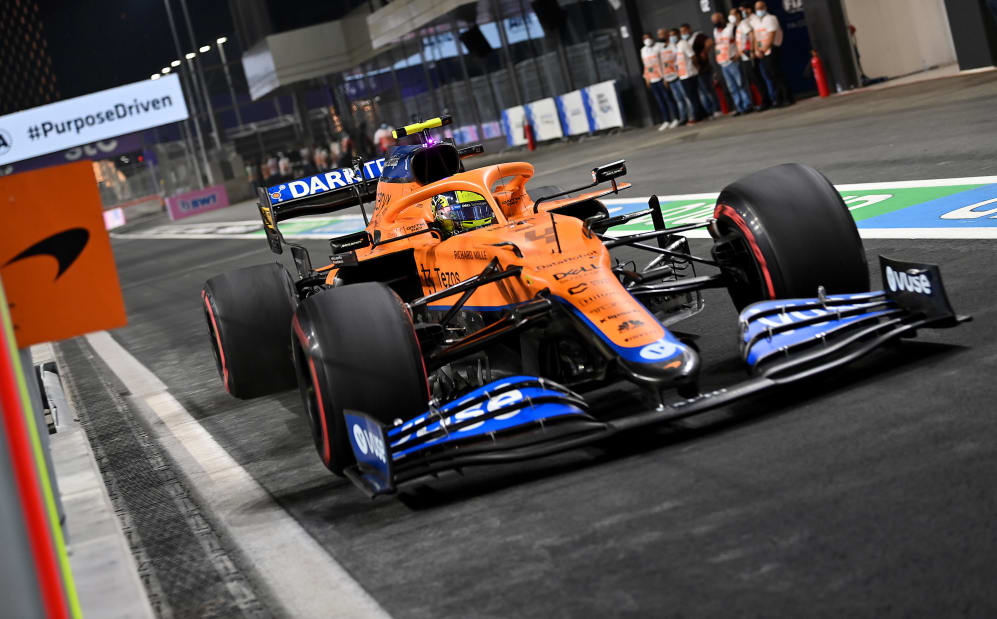 Winners: Mercedes
Hamilton and Valtteri Bottas delivered a textbook start to run one-two at the beginning of the race, with their Mercedes team taking the belt and braces approach by pitting both cars when the Safety Car came out.
It lost them track position, but Hamilton fought his way back into the lead, while Bottas rescued a podium in the dying seconds of the race to give the Silver Arrows – searching for their eighth successive constructors' title - a big points advantage over their Red Bull rivals.
READ MORE: Bottas fights back for last-gasp podium in 'intense' penultimate race for Mercedes
It was their eighth double podium of the season on a weekend where Alfa Romeo-bound Bottas made it 100 starts for the team, which included a run of having always made it to Q3 when in a Mercedes.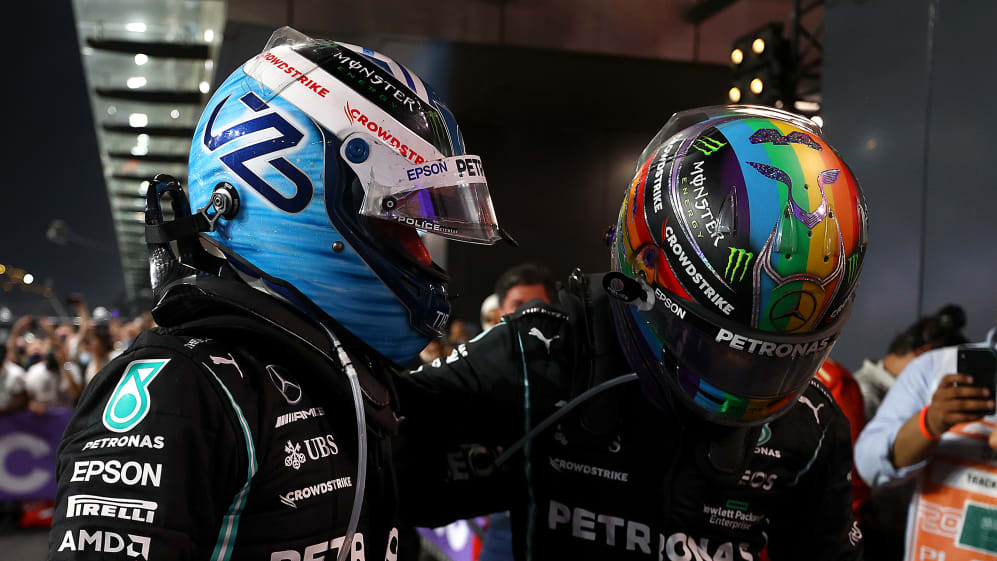 Loser: Yuki Tsunoda
Just when it looked like Yuki Tsunoda was gathering a bit of momentum in F1, a few tiny errors crept in and undid all his hard work. Having made it to Q3 without the need of the soft tyre for the first time this year, the Japanese driver was in good shape to score points.
Having lost four places at the start to drop out of the top 10, Tsunoda clawed his way back into contention – with a little help from the red flag – to run ninth. But a collision when trying to overtake Sebastian Vettel, which he admitted was his fault, dropped him back and ended all hopes of a top-10 finish.
Winner: Daniel Ricciardo
Daniel Ricciardo's form has been peaky since the summer break. He's either finished inside the top five or not scored at all. In Saudi, he fell into the former category.
READ MORE: Ricciardo delighted with first points since Austin, as McLaren team mate Norris rues double dose of bad luck in Jeddah
He failed to make Q3, having run with a damaged floor in qualifying, but in the race he showed strong pace, had excellent starts and took his opportunities to end a run of three races without a single point.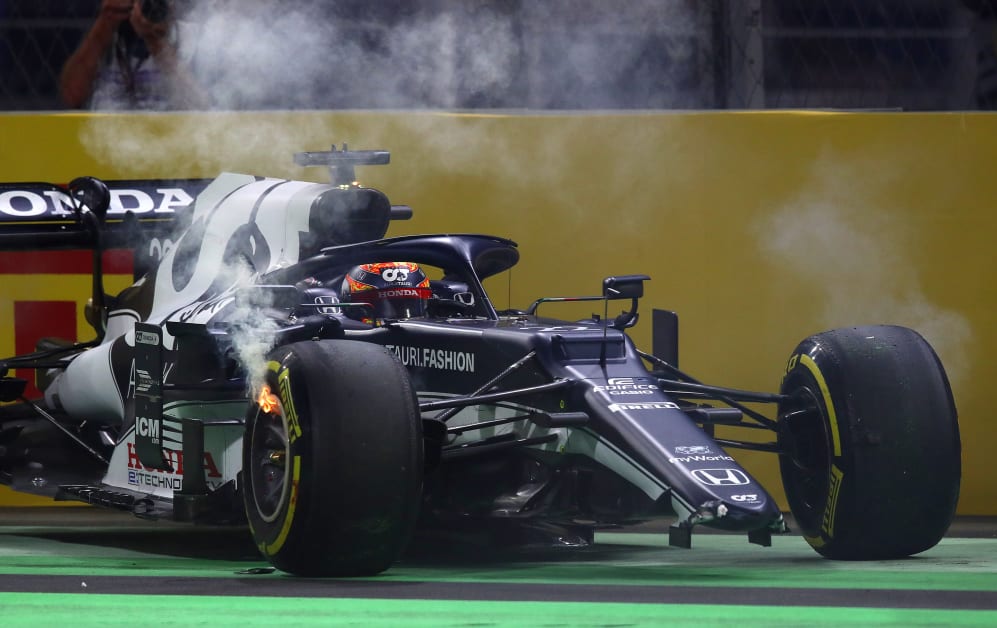 Loser: Sebastian Vettel
After a dismal qualifying, where he was booted out at the first hurdle, Vettel negotiated the melee with aplomb to run in the top 10.
However, he suffered damage after being spun round by Tsunoda and then scattered more car parts across the track when clashing with friend and former team mate Kimi Raikkonen.
The damage from the latter was so significant, the team retired the car. With Lance Stroll finishing 11th, Aston Martin failed to score for the second time in three races.
RACE HIGHLIGHTS: Catch up on a frantic first ever Saudi Arabian Grand Prix
Winner: Antonio Giovinazzi
Antonio Giovinazzi was on the pace from the very first session in Saudi and thoroughly deserved his fourth Q3 appearance of the year.
On Sunday, the Italian had great race pace and converted that into ninth place for his first score since Monaco 16 races ago, and best result of the year, in what was his penultimate race in F1.
Losers: Haas
The Saudi Arabian Grand Prix was a frustrating and expensive experience for Haas, as both cars crashed out and suffered significant damage in the race.
Mick Schumacher lost control early on as he tried to keep up with the Williams ahead, while Nikita Mazepin couldn't avoid crashing into George Russell as the field bunched up at the first restart.
As Team Principal Gunether Steiner put it afterwards: "Unfortunate, but one more to go and then we move on."
WATCH: Big Schumacher crash leads to red flag in Saudi Arabia