Fifth 'above our expectations' says Leclerc after Ferrari's first Q3 appearance since Spain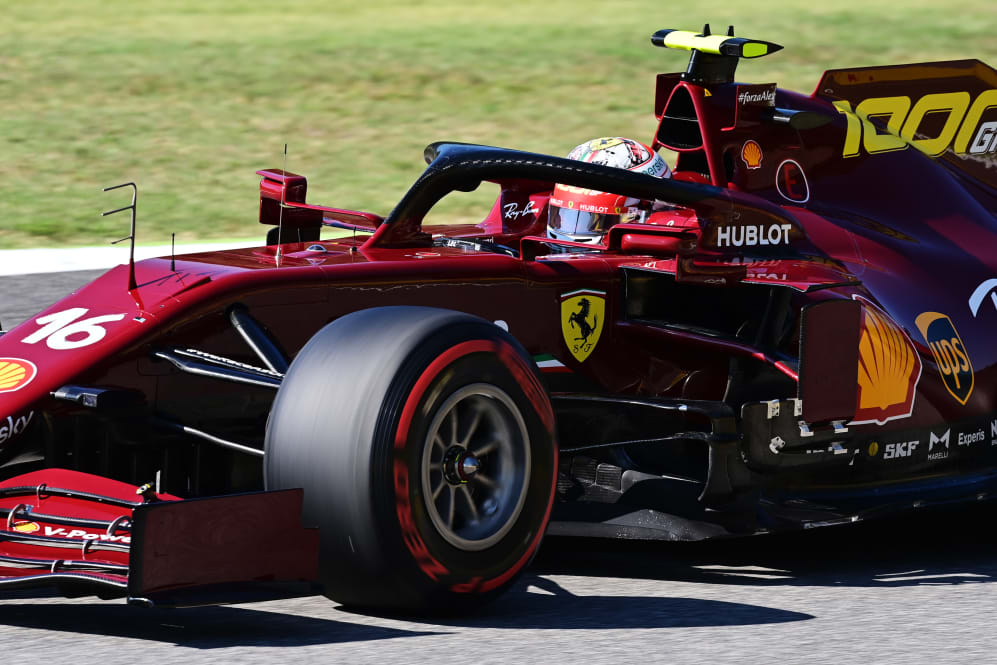 Ferrari had braced themselves for a tough weekend after two successive non-scoring races, but Charles Leclerc gave them something to smile about ahead of their 1000th race as he sealed fifth on the grid for the Tuscan Grand Prix, a result he admits was "above any of our expectations".
Leclerc opened his account at Mugello with an impressive P3 in first practice, but the Monegasque put that down partly to the team having tested at the venue earlier in the year with an old car. In qualifying, he showed the pace throughout to end up in the top 10, but and put it altogether when it mattered in Q3 to finish fifth quickest.
READ MORE: Qualifying report - Hamilton pips Bottas to Tuscan GP pole as Leclerc takes fifth
"I'm very happy with the lap overall," he said. "I put everything together and P5 was definitely above any of our expectations so very, very happy.
"Monza and Spa was extremely difficult for the whole team. Our low-downforce [package] – I struggle massively to drive the car with that low downforce settings, very difficult with the balance. Here we managed to put the balance right and it felt very good in the car.
"We are lacking overall performance to be able to fight with the guys in front, but the balance was good today, it gave me confidence. I could give my best on that quali lap.
"But it was tricky, the first lap in Q3 was with old tyres, so to go from old to new, it was tricky. But in the end, we made it happen."
Leclerc reckons his team may have a fight on their hands to keep that position in the pace, but give "everything" to defend from those behind.
"There's a good opportunity [in the race]," he said. "But on the other hand if we look at the race pace of the other teams on Friday, there are quite a lot of cars that are stronger from us. It's going to be difficult to keep them behind, but that's my job in the car and I'll give everything."
READ MORE: Gasly 'very frustrated' by Q1 exit less than a week on from Monza victory
Renault's Daniel Ricciardo in eighth, fancies his chances of attacking the Ferrari driver though. "I think with Charles in fifth, I'm not sure he's got a fifth-placed race car," he said. "So that in itself might create a bit of a battle for that top five. Him qualifying there will hopefully make it a bit exciting."
Leclerc's fifth is Ferrari's best grid slot since the 22-year-old started fourth at the British Grand Prix, race four, and their first Q3 appearance since Spain, three races ago.