Filipino driver Bianca Bustamante joins F1 Academy with PREMA Racing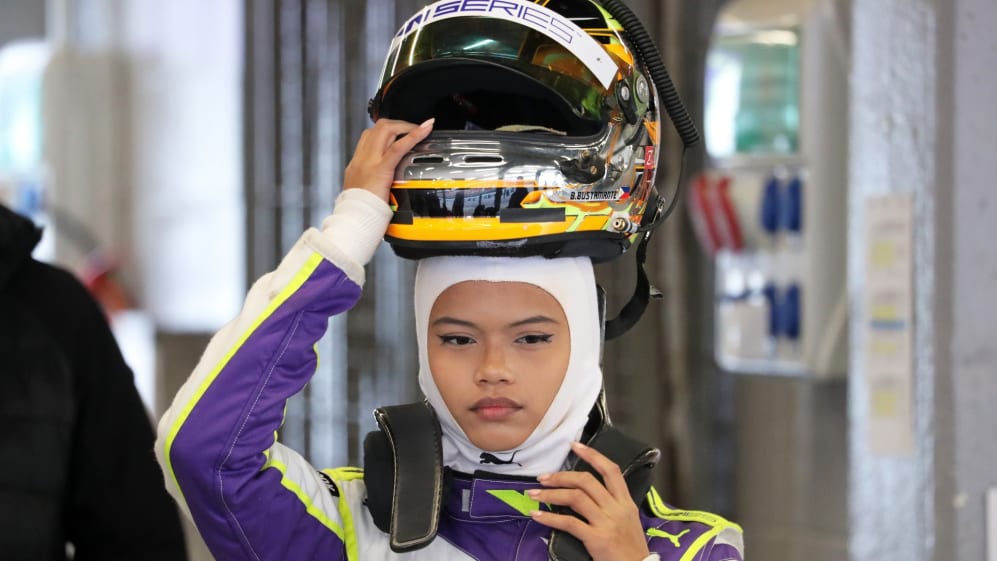 PREMA Racing have announced that Filipino driver Bianca Bustamante will the first driver in their three-car line-up for the inaugural F1 Academy season this year.
Bustamante made her single-seater debut last year competing in W Series, scoring points in her first race with a ninth-place finish in Miami. The 18-year-old went on to end the season 15th in the drivers' standings, claiming the top rookie honours.
READ MORE: First F1 Academy driver announced as Swiss racer Lena Buhler joins ART Grand Prix
"I'm very excited to be joining PREMA for the 2023 season. As a rookie in formula cars, 2022 was a year full of challenges, but today is definitely a big step up in my career," said Bustamante. "PREMA is one of the most prestigious racing organisations in the world, and I'm incredibly grateful to join their family of drivers.
"With PREMA, I'm joining a top driver development programme both on and off the race track, and most importantly, I will have a rigorous race and test programme, giving me the much-needed seat time to perform at my best in competition."
She added: "Thank you PREMA for bringing me into the programme, and Formula 1 for launching this series to support young female drivers. Most importantly, thanks to Laurence Escalante for believing in me and supporting my journey, getting me one step closer to my F1 dreams."
Oops! Error retrieving Twitter post
Bustamante is currently competing in the Formula 4 UAE Championship with PREMA ahead of her debut in the all-female series, scoring her first points of the season at the third round in Kuwait.
NEXT GEN: 20 of the most exciting up-and-coming talents on the road to F1 in 2023
PREMA Racing Team Principal Rene Rosin added: "We are happy to announce Bianca for our new F1 Academy programme. We enjoy working together in the F4 UAE Championship and we feel there is great potential we can build on for the future.
"I think she will be an outstanding fit right from the start, especially considering what she was able to achieve in her first experiences, and we are determined to provide her with our best support."
For up-to-date news and information about F1 Academy, head to the official website here.