F1 Unlocked
FIRST LOOK: Mercedes' hotly-anticipated upgrades break cover in Monaco – with some big changes on show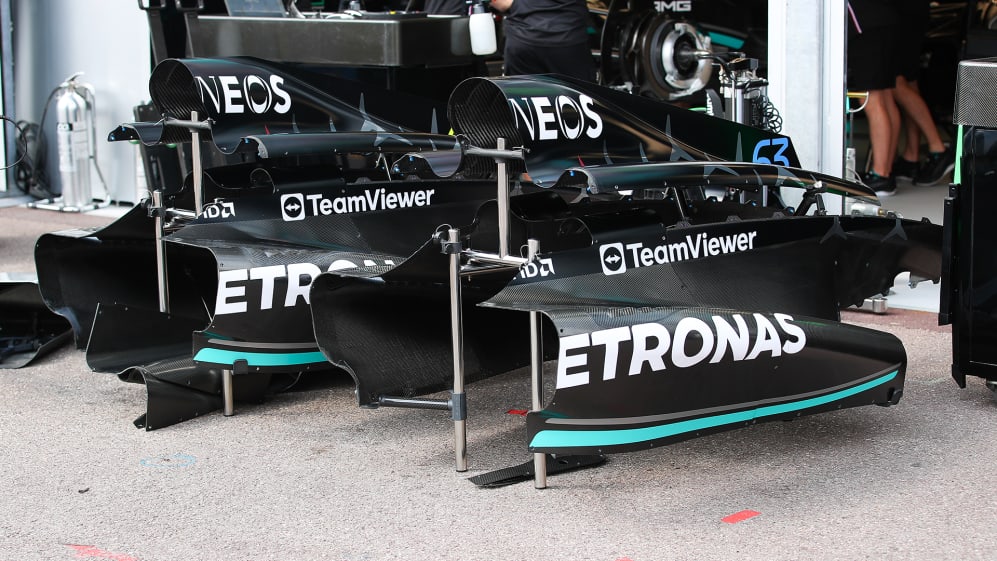 Mercedes brought their planned Imola upgrade package to Monaco and, as promised, it looks very different to the original 'zero-sidepod' W14, as revealed by the first photographs taken in the pit lane ahead of the race weekend.
This is the first update the team have made from the perspective of accepting that the original concept of both the W13 and W14 was simply uncompetitive. As a consequence, there is a limitation in what they have been able to do using the W14's existing tub, which was designed around the now-discarded concept but which cannot be changed this year.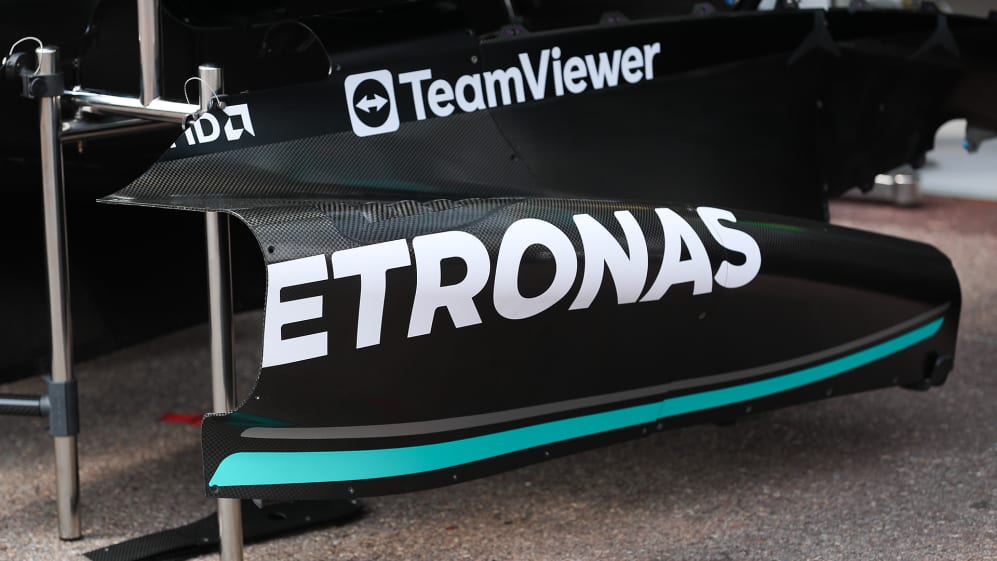 The upper side impact bar is still being used as a winglet, with an aerodynamic shrouding around it down-washing the air towards the floor edges. But the wide sidepod front is more Ferrari-like in its lack of undercut channel than what has become the classical Red Bull-like deep undercut.
So instead of channelling as much air as possible down the lower body sides to the coke bottle (and thence to the diffuser exit), it will instead – of necessity because of the basic architecture of the tub – outwash some of it away from the car at the sidepod front, then using the shape of the bodywork at the back to manipulate the air pressure in a way which pulls that flow inwards once more into the coke bottle section.
THIS WEEK IN F1: 10 quiz questions on the latest F1 news ahead of the Monaco Grand Prix
Another significant change is that of the front suspension, which appears to have a greater degree of anti-dive built into its geometry. This is defined by the difference in height between the forward and rearward top wishbone. The greater the angle between them, the more anti-dive it has.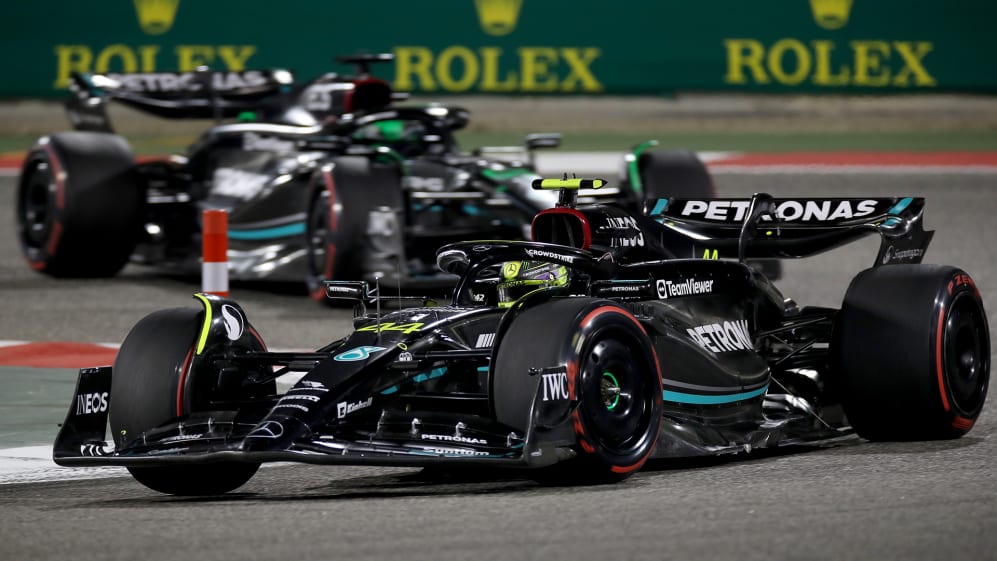 So far, we have not seen if the rear top wishbone has also been mounted lower. The Red Bull RB19 utilises an anti-dive angle of around 45-degrees. The previous W14 front suspension had around 15-degrees.
A greater resistance to the car diving will, in theory, allow the car to have a more consistent aero balance through the various stages of the corner, and will help in being able to run the car lower, which will increase the underbody downforce.
NEED TO KNOW: The most important facts, stats and trivia ahead of the 2023 Monaco Grand Prix
There are probably many more details of the Mercedes update we have not yet seen and it would be expected, for example, that the geometry of the underfloor tunnels will be quite different.
To read on, sign up to F1 Unlocked for free
You'll unlock this article and get access to:
Live leaderboard data
Epic experiences and rewards
Money-can't-buy competitions