'First time I sit here upset this season' says Verstappen as he questions Q3 tyre switch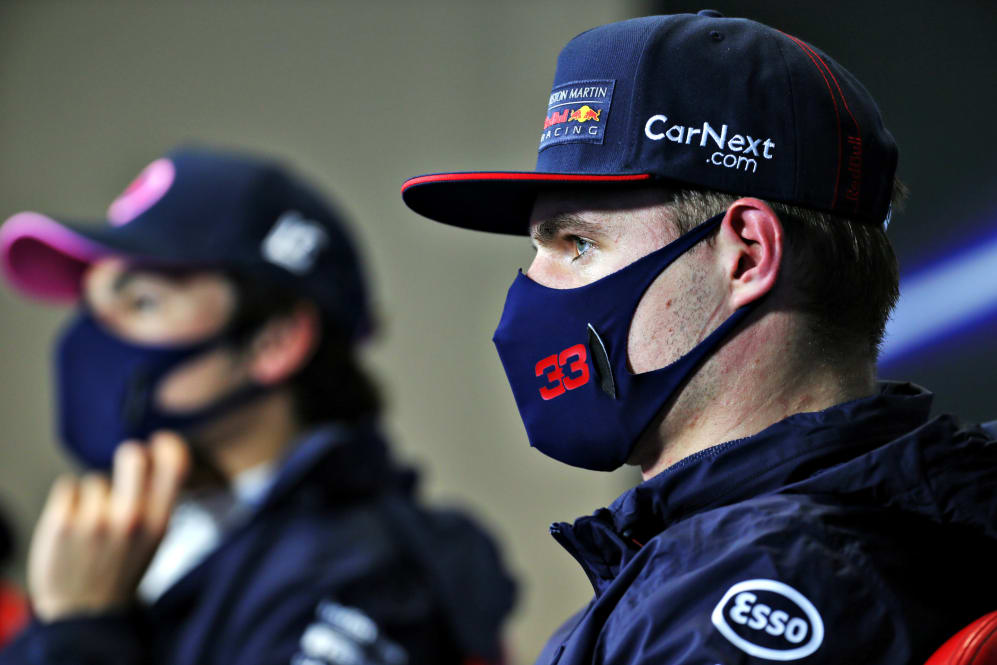 Max Verstappen cut a frustrated figure after qualifying second for the Turkish Grand Prix – and questioned the call to switch from wets to intermediate tyres in Q3 when he lost out on top spot on the grid to shock polesitter Lance Stroll.
Verstappen was backed to break Mercedes' stranglehold on pole positions in 2020 as he led every session up to Q3 this weekend, and at times looked in a league of his own through qualifying. But ultimately he lost out on the pole position that looked there for the taking when he switched from wet tyres to intermediates towards the end of Q3, and Racing Point's Stroll leapfrogged him to set the quickest time. And after the session, he was not happy.
READ MORE: Stroll takes scintillating Turkish GP pole in dramatic, rain-hit qualifying
"I think this is the first time this year I sit here upset. I think that says it all," said Verstappen in the post-qualifying press conference. "It was all going quite well on the wet tyres but already, in Q1 when I tried to go on the inters, they were not working at all even compared to other people on inters around me.
"So I was, in Q3, not very sure to go on inters because I felt really comfortable on the extreme [wet] tyres."
While Verstappen did end up improving his lap on intermediate tyres, he maintained that wets would have suited his RB16 better during Q3.
"I think the track was definitely leaning to intermediates; for me it just felt so poor that I think if I would've stayed out on the wets, I could've done the same lap time. Clearly something was not working for us today on that tyre," he explained.
READ MORE: 'It's the perfect way to bounce back', says emotional Stroll after busting out of slump with maiden pole position in Turkey
On Sunday, neither Mercedes starts in the top five, with Lewis Hamilton sixth and Valtteri Bottas ninth. That gives Verstappen a great chance of taking his second win of 2020. But the Dutchman was in no mood to discuss his chances in the race.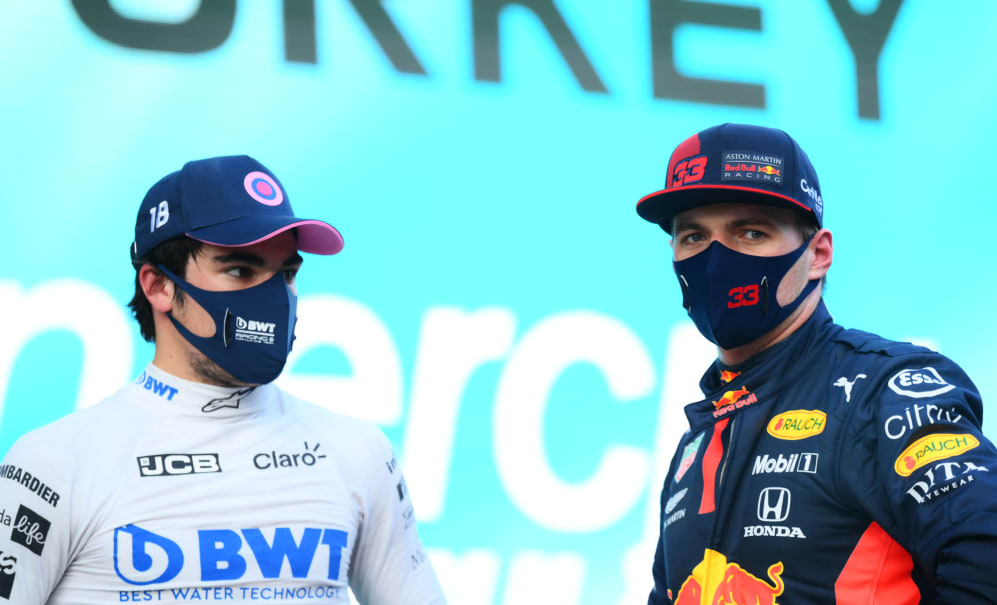 "I'm just upset because actually the whole weekend we were first, it looked very comfortable, and then you lose out in Q3. So at the end of the day I don't care where the Mercedes is," he said.
"I just look at our performance and that's just not good in Q3, so that's why I'm so upset. You can't look at other people's performance to judge your performance; you have look at yourself. And clearly in Q3 it was not good."
The Dutchman missed out on a third career pole, and a first since Brazil 2019, but could take solace in the fact that four of his nine wins have come from P2 on the grid. Will he get a 10th victory tomorrow?
MUST-SEE: Stroll can't contain excitement after shock maiden pole position in Turkey