'It's the perfect way to bounce back', says emotional Stroll after busting out of slump with maiden pole position in Turkey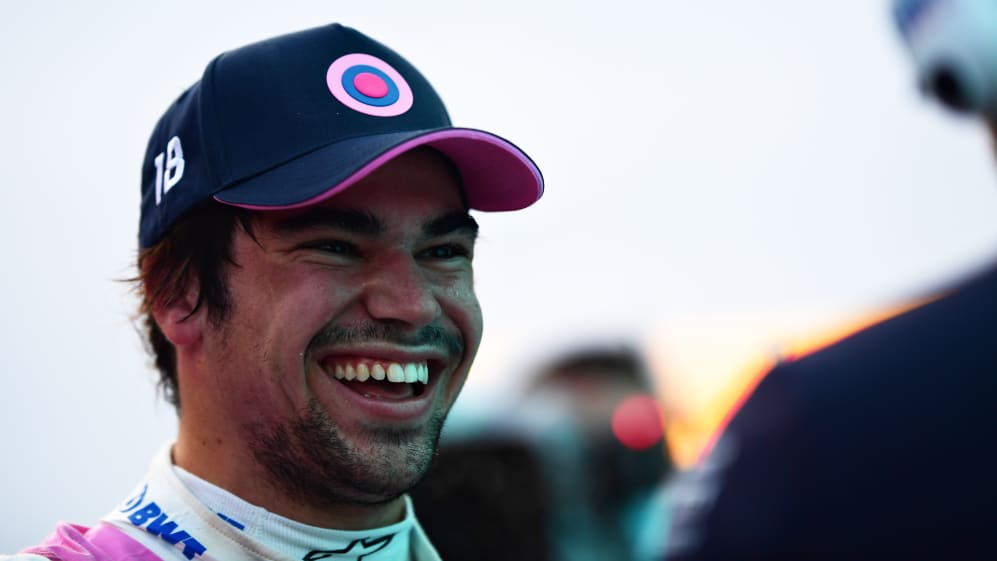 "It hasn't been fun, I'm not going to lie," said Lance Stroll in the build-up to the Turkish Grand Prix of his five-race point-less streak. But the Racing Point driver was having more fun at Istanbul Park, as he claimed an emotionally-charged first ever pole position of his Formula 1 career, sensationally triumphing over Red Bull's Max Verstappen in the incredibly challenging conditions of qualifying.
At the tail end of a qualifying session disrupted by a brace of red flag stoppages due to poor weather, it initially looked as though Stroll's team mate Sergio Perez would be the driver claiming his maiden pole position, as the Mexican appeared to make the perfect call to move onto intermediates as the majority of the Q3 runners set their first flying laps on full wet tyres – including Stroll himself.
READ MORE: Stroll takes scintillating Turkish GP pole in chaotic, rain-hit qualifying
But once Stroll had followed his team mate's lead and moved to the intermediates, the Canadian was able to snatch pole with a brilliant final flying lap, ultimately beating early session leader Verstappen by 0.290s, as Perez took P3 – marking the first pole for a Canadian since Jacques Villeneuve's at Jerez in 1997, while it was also Racing Point's maiden pole position, with Giancarlo Fisichella having claimed a P1 for the team in their previous guise of Force India back at the 2009 Belgian Grand Prix.
"It's such a great way to bounce back after a few rough weeks," said a delighted Stroll, whose performances in recent races have been blighted by incidents, as well as a bout of Covid-19 which ruled him out of the Eifel Grand Prix. "I'm a bit lost for words. It was such a crazy session – it's been a crazy day since this morning.
"In these wet conditions it was just so slippery the whole way through qualifying," Stroll added. "It was really just about being on the right tyre at the right time in the end there. We got on the intermediate at the end in Q3. I had one lap to deliver it at the end of qualifying, and I felt like I had the confidence in the car and the consistency in my driving to do it, and at the end of the session, I really pieced my lap together quite nicely, didn't make any mistakes, and I'm sitting here on pole position."
AS IT HAPPENED - Qualifying in Turkey
Asked if he'd been convinced about the move to intermediates, meanwhile, Stroll revealed how he'd had to fight a temptation to hold on to the safety of full wet tyres around what was a treacherously slippery Istanbul Park track.
"I expected to be on wets till the end of qualifying with the track conditions being so poor and the surface being so slippery," said Stroll. "But in Q3 on that wet tyre, I was really feeling poor grip and I just knew that the track was drying out and it was time to go on inters. So we pitted for inters with a few laps to go, and immediately when I got on the intermediate tyre it was a lot better so that was definitely the right tyre to be on.
"But in these conditions, it's so tricky," he added. "It's so hard to tell whether it's best to stay on the full wet or go to the intermediate, especially with the track being so slippery, everything's telling you, 'Full wet, full wet!' But I was much better off on the intermediate there at the end, and the result says it all."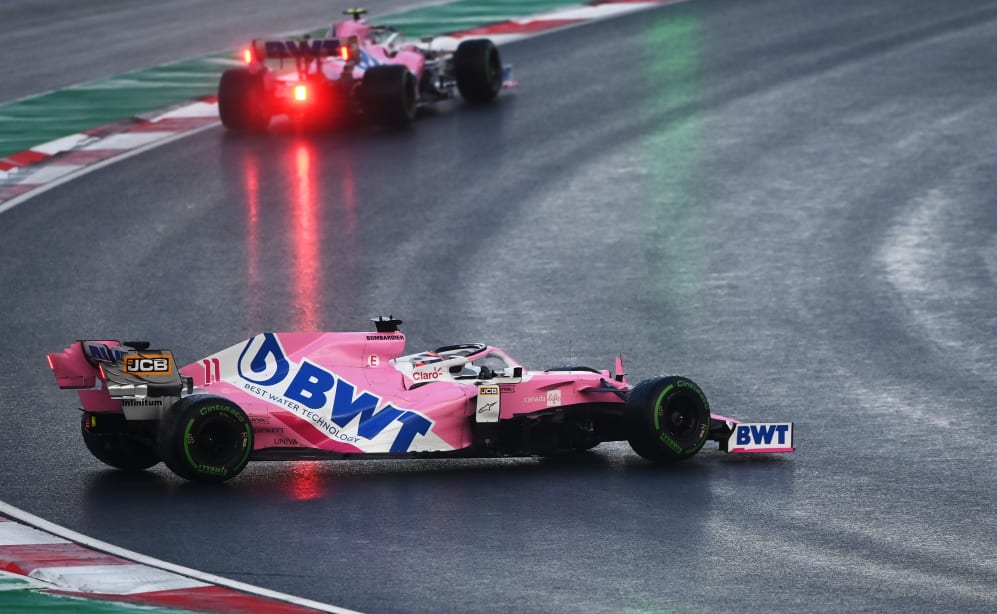 Meanwhile, speaking in the post-qualifying press conference, Stroll had to fight back tears as revealed what his first career pole position meant to him.
"It's a pretty special moment for me," he said. "Especially after the last couple of months. It's been a rough ride for me, since Mugello I haven't scored a point, I haven't scored a point since my podium in Monza, it's been a rough run just with incidents, Covid and so much has been going on. But to bounce back like this and put it on pole position today is very special for me.
READ MORE: 'It hasn't been fun' – Stroll opens up on recent 'rough patch' as he sets sights on strong finish to 2020
"I haven't really looked at the conditions yet for tomorrow," he added, turning his attention to the race, where he'll need to fight off the advances of Verstappen going into Turn 1, "but I heard there was a chance of rain at the start of the race, so we'll see what happens. That could mix things up.
"But I'll deal with that in a couple of hours when I've let this sink in. I'm going to enjoy the moment for sure, it's a very special moment for me, first pole position in Formula 1, so I'm going to digest that for a couple of hours – then focus on the race."
There was one cloud threatening to rain on Stroll's parade in the aftermath of qualifying, however, with the Canadian summoned to appear before the stewards for an alleged non-respecting of yellow flags at the end of Q1, brought out after Williams' Nicholas Latifi had spun off the track.
However, after considering the matter and hearing from Stroll, the stewards announced they would take no further action, meaning the Canadian's maiden pole position will stand.