Flattering that Ferrari fans want me, says Hamilton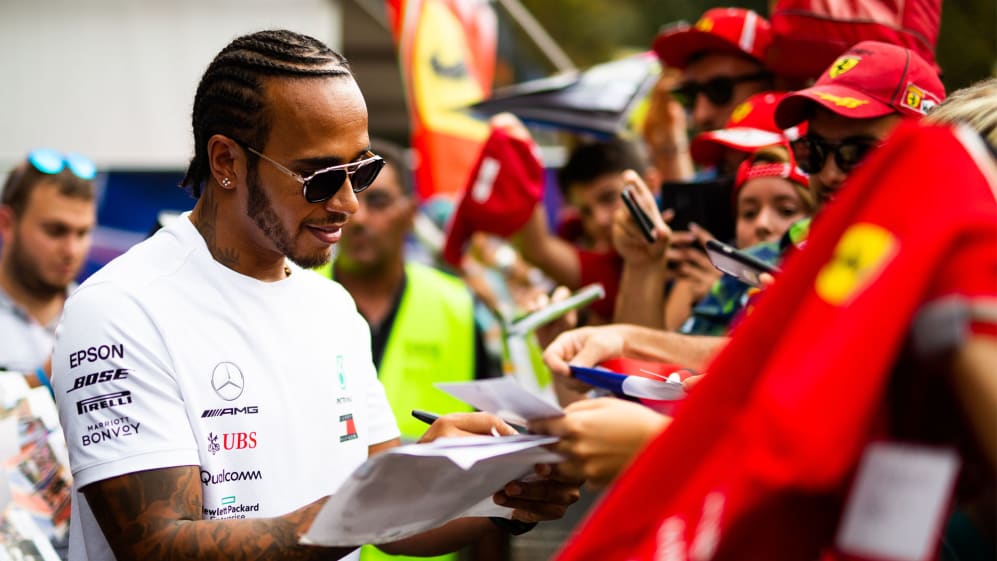 Five drivers have won four or more titles in F1 history. Yet while Michael Schumacher, Juan Manuel Fangio, Alain Prost and Sebastian Vettel all drove for Ferrari during their careers (or are still driving for them) Lewis Hamilton… well, hasn't. But while Hamilton insists he's happy at Mercedes, he admitted to being flattered that Ferrari's fans appear to want to see him in red overalls before his career's over.
Hamilton has five times stood on the top step at the Italian Grand Prix in his career, last year doing so to a chorus of boos after he'd brilliantly denied Kimi Raikkonen and Ferrari victory. But after finishing third at Monza in 2019, as the tifosi were rewarded with their first Ferrari victory at the circuit in nine years courtesy of Charles Leclerc, Hamilton revealed that he was feeling more and more love from the Italian fans – and receiving more and more pleas for him to come to Ferrari.
"I'm very, very lucky that I do have a good Italian following," said Hamilton. "Ferrari, with the fans, now with this win happening and with not having a championship since 2007, there is this yearning to succeed. So I'm sure they are just relating it to the fact I have won the championship the last few years.
If there's a point in my life where there's something I want to change, then Ferrari could potentially be an option
"But more and more as time goes on, I'm having Ferrari fans message me in my comments and say 'I'm a Ferrari fan but I respect you a lot'. Things shift. But they have got two great drivers there now, so I'm sure they are happy with their new young star and I am super happy to see how he progresses."
One topic dominating paddock chatter at the moment is what Sebastian Vettel and Ferrari plan to do when the German's contract at the team runs out at the end of 2020. And asked whether a move to Ferrari, potentially as a replacement for Vettel, would be a tempting proposition, Hamilton replied: "I don't know if it's about being tempted. I think if it's about whether it's part of the gameplan.
"I was just asked the question… 'How would you feel if you ended your career without being at Ferrari?' and honestly, when you're part of Mercedes, you're part of a family for a lifetime – provided you stay with them obviously!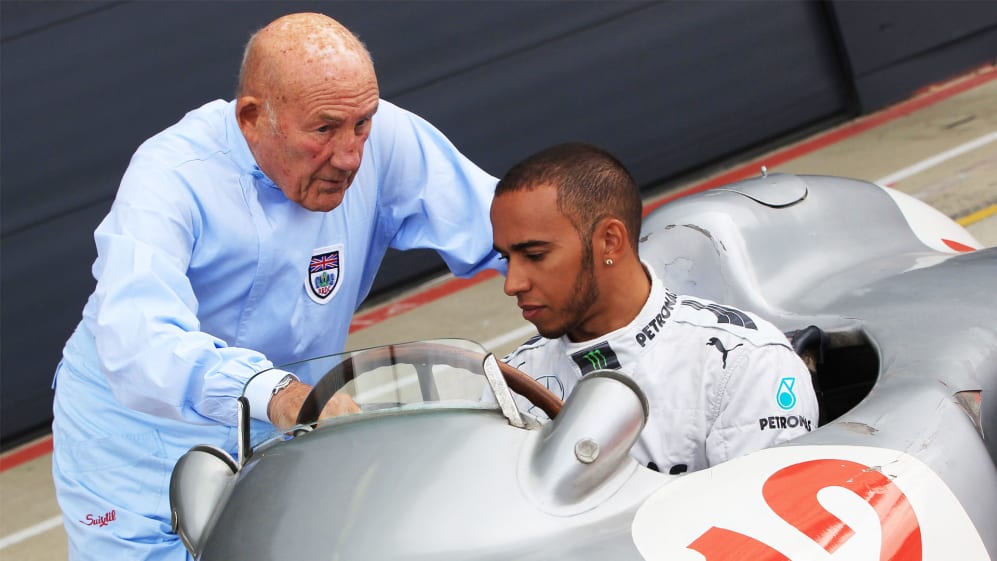 "If you look at Stirling Moss, even Fangio is still honoured within the family. You're part of their history, and they look after you for the rest of your life. That is important to me. Loyalty is a very, very key part.
"But if there's a point in my life where there's something I want to change, then that could potentially be an option. I don't know if that is at the moment."
For a driver who's been Mercedes-powered since he came into F1 in 2007, and whose career has been punctuated by some classic Ferrari-defeating moments, a move to the Scuderia is clearly not to be taken lightly. But a Leclerc/Hamilton pairing at Ferrari? It could happen…