Feature
F1 SILLY SEASON: Are Red Bull now key to the 2020 driver market?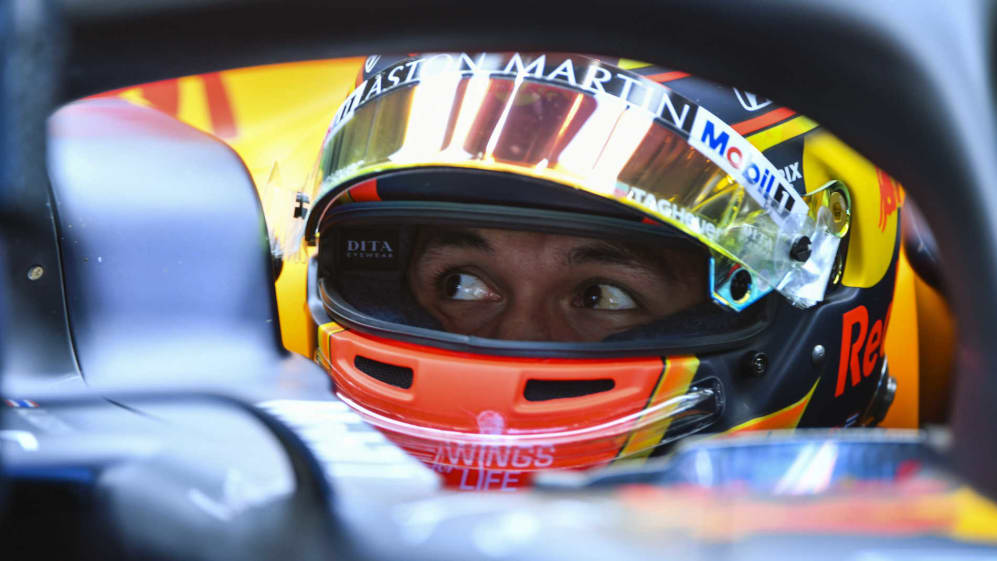 The 2020 Formula 1 grid became a little clearer at Spa, with a flurry of driver announcements triggered by Mercedes' decision to stick with Valtteri Bottas for a fourth season. With the world champions now done and dusted, and Ferrari all but sorted, is it Red Bull who are now steering the silly season ship?
In recent times, Red Bull have looked within the family for their driving talent. Mark Webber was the last driver they recruited from outside their driver academy – and that was back in 2007. But these are not ordinary times for the energy drinks company, whose pool is looking rather dry...
Who will partner Verstappen in 2020?
Having been sensationally swapped in for Pierre Gasly, Alex Albon has until the end of the season to prove that he has what it takes to keep the seat for next year. If he doesn't deliver will he go back to Toro Rosso, a team which, presumably, will have to wait till Red Bull have decided their line-up before sorting theirs? "Possibly," says Red Bull boss Christian Horner. "We are in this unique position to move the drivers around but our idea is to select the driver to be alongside Max next year from the pool of drivers we have under contract."
But if Albon isn't the right guy for the job and Red Bull feel it's too soon to give Daniil Kvyat or Gasly another chance, they will be forced to look elsewhere, as they did with Webber more than a decade ago. "If we think none of the drivers in the Red Bull pool can get the job done then of course we will look to that but I think the talent we have within the group will be sufficient," adds Horner.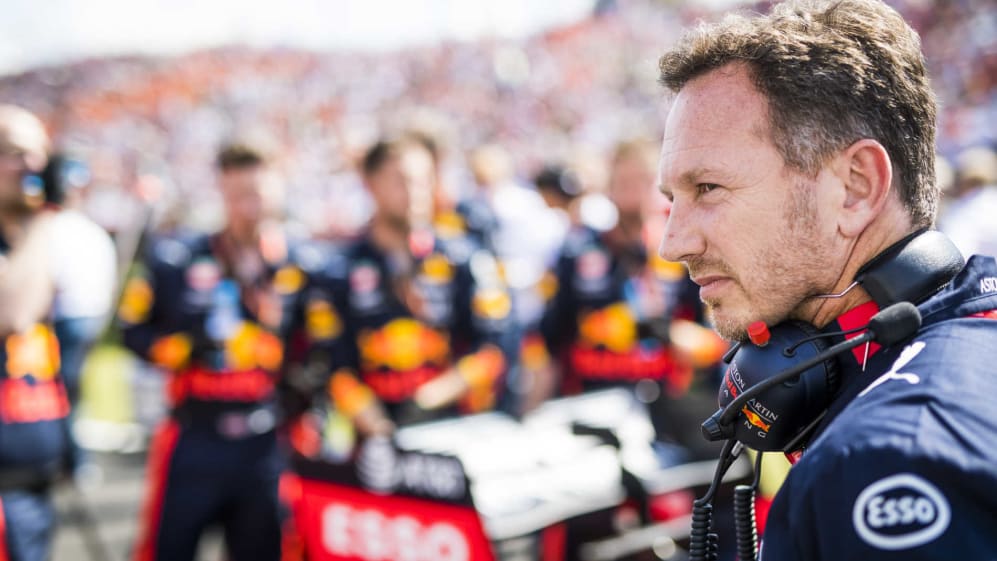 The obvious candidate outside the pool is Nico Hulkenberg, who was jettisoned from Renault in favour of Esteban Ocon. The German, who only found out two days before the public announcement that he would no longer be driving for the French team, told me he is "optimistic" about his future in F1 and that there have already been "a couple of calls". He may not yet have a podium to his name, despite taking part in 171 Grand Prix weekends, but his experience – of which there is very little available right now - will be valuable.
But is he on Red Bull's radar, as has been reported? This was put to Horner in Belgium. "Obviously we monitor the situation externally, but it is unlikely that we would take a driver from outside our own development programme. But as I said, if we don't feel we have a driver that can get the job done, like we did with Mark Webber, he was taken externally," he said.
ANALYSIS: Why Mercedes stuck with Bottas, and Ocon ended up at Renault
Horner also ruled out a sensational return for Sebastian Vettel, a rumour which had been doing the rounds, the two having won four successive titles together from 2010, for the 2020 campaign. "He is not available next year," he says. "He is a Ferrari driver and contracted until the end of 2020."
Horner said the team wants a driver who can score consistently, and therefore experience will help, but Red Bull has no intention of giving up on their policy of promoting young talent. "It's very easy to be conservative," he said. "You have to be a bit braver and a bit more ambitious sometimes to take the risk and then take the risk with a youngster."
If Nico comes, it's also good to give people a chance to make other decisions or to look around, so our aim is to decide in the next weeks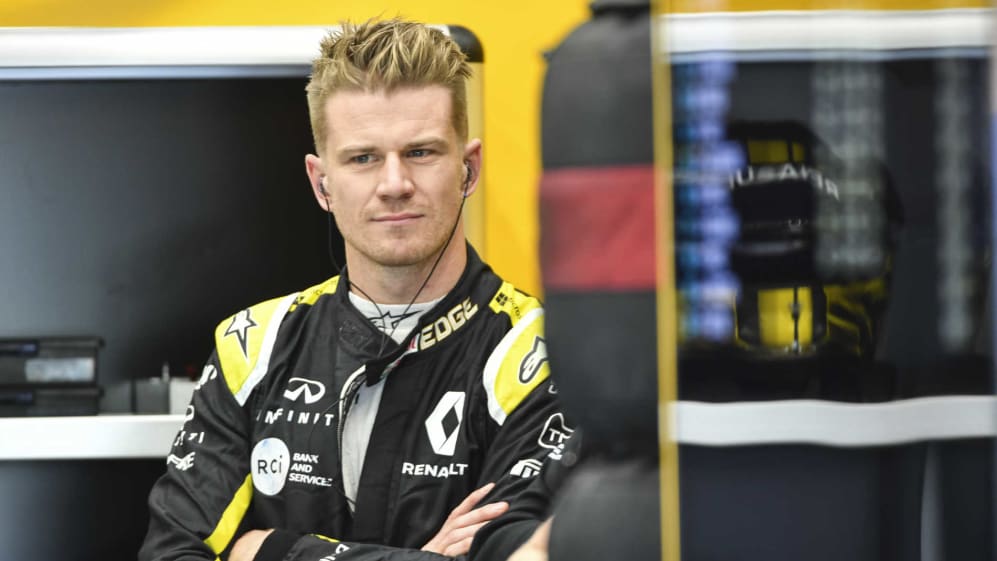 Decision time at Haas
If Red Bull opt against Hulkenberg, the German seemingly has options. Chief of those are Haas, with Team Principal Guenther Steiner saying "I would say so" when asked if the Hulk was on a shortlist to partner Kevin Magnussen. Romain Grosjean is very much in contention to keep his seat, mind, so it's all to play for. As it stands, it seems to be a shoot-out between the two of them. Steiner plans discussions with owner Gene Haas and it seems we may well have an answer before the end of the month.
"I hope, honestly, in two to three weeks – because it's good for everybody," says Steiner of the timing of the announcement. "It's good for the team; it's good for the drivers. If Romain stays, it's good for him to know so he doesn't have to worry. If Nico comes, it's also good to give people a chance to make other decisions or to look around, so our aim is to decide in the next weeks."
READ MORE: What now for Nico Hulkenberg?
Could Williams change things up?
An alternative landing spot for Hulkenberg is Williams, the team with which he made his debut in 2010. It's understandably less attractive, given they are currently at the back of the field, but it's an option nonetheless. George Russell is staying on, but Robert Kubica's seat is up for grabs.
"There are a handful of candidates," says Deputy Team Principal Claire Williams. "Robert has done a good job this year. It hasn't been easy for him, the car isn't what he would like it to be or what everyone would like it to be. So it hasn't necessarily been a good platform for him to indicate how strong he can be. It is something under consideration at the moment but I'm in no rush to make any decision on it. We've got to make the right decision going into next year."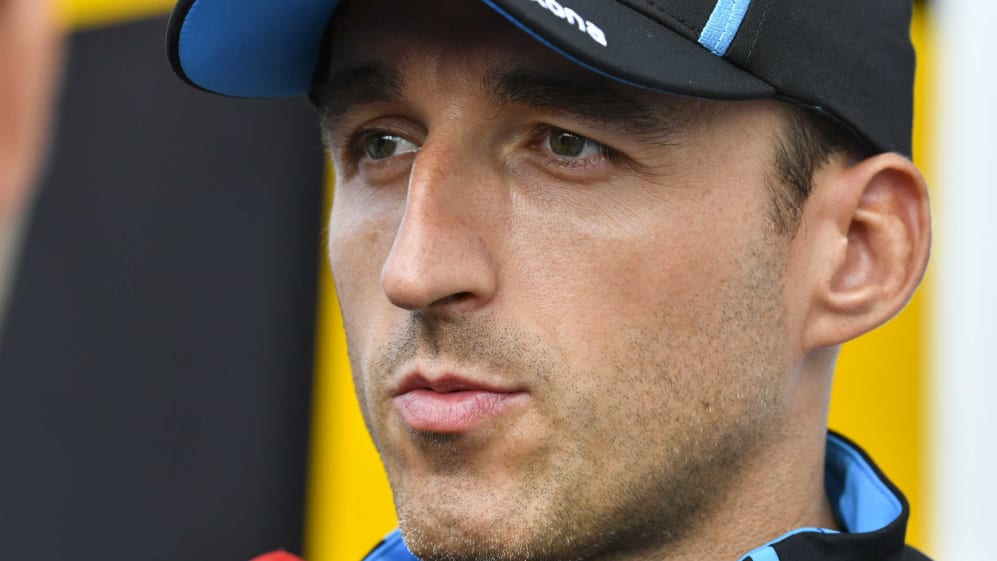 One man in contention to replace Kubica, who brings financial support to the team through his race seat, is their reserve driver and F2 racer Nicholas Latifi, who also brings financial support. The Canadian is currently second in the F2 standings and has this year taken part in three FP1 sessions. Williams rate him highly and he's naturally keen to make the step up to F1 next season. Seeing him around the team, Latifi would be a natural fit – but it would leave them with a very inexperienced line-up.
"Despite the fact he is quite young, he's incredibly mature," adds Williams. "He is very level headed. His focus this year has always been the F2 campaign and making sure he does the best job possible, not just to secure those licence points but to show he is worthy of a seat in F1. We've been really impressed by Nicholas throughout this year through the work he has done for us, whether it's been in FP1 session or whether it be back in the factory in the sim or conversing with the engineers. He's been a nice addition to have within Williams."
There's no rush for Williams to make their decision, so expect their announcement to come much later in the season or possibly after Abu Dhabi, as has been the pattern of late.