Football legend Zinedine Zidane to champion equal opportunities in new Alpine ambassador role
Alpine pulled the covers off their 2023 F1 car on Thursday night and, as part of the proceedings, took the opportunity to present a new ambassador – international football star Zinedine Zidane.
Zidane, who boasts a glittering record as a player and a manager, has joined forces with Alpine to promote equal opportunities in sport and the automotive industry – the French brand both present in F1 and a sports car manufacturer.
READ MORE: F1 committed to 'delivering positive lasting change' on sustainability and diversity and inclusion
As part of his new role, Zidane will become the brand ambassador and sponsor of Alpine's equal opportunities programmes: Rac(H)er and the Concours Excellence Mecanique.
Describing his arrival as a "story of encounters", Zidane commented: "I liked the vision and the concrete approach of the Alpine teams, especially in the implementation of their equal opportunities programmes, especially since I have a particular affection for Alpine as a Frenchman and Formula 1 fan.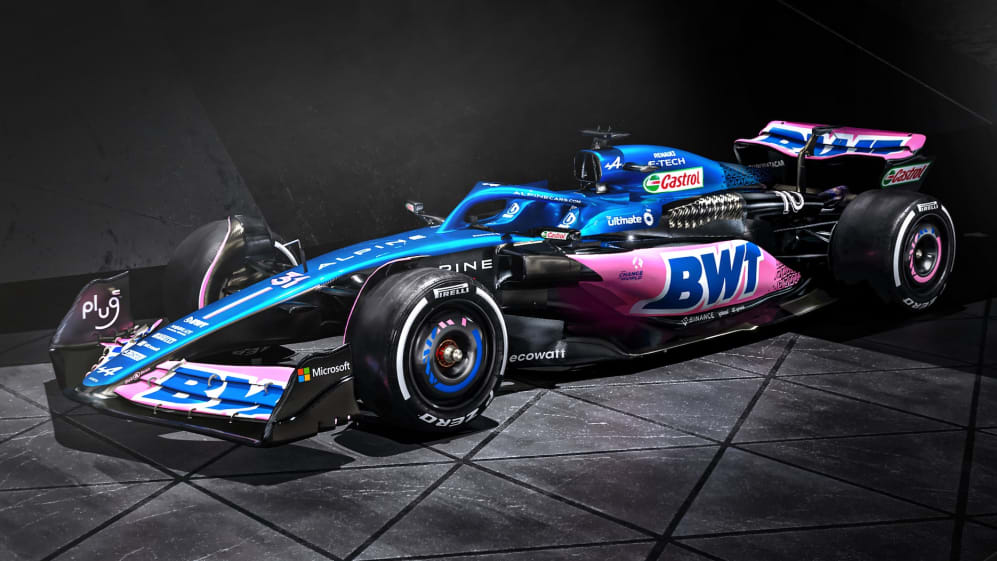 "I think it's important to tell children that, wherever they come from, they can one day become the champions of tomorrow in whatever walk of life they choose and that they should always believe in their dreams...
"This Alpine project is here to help make that possible. Change takes time, so if I can contribute and help speed things up, it's with great satisfaction for me."
READ MORE: Formula 1 extends Engineering Scholarship programme to 2025
Alpine CEO Laurent Rossi added: "Zinedine Zidane is not only a great champion and a sporting legend, but he is also a dedicated man who has decided to use his global presence to inspire young people and drive change towards creating equal opportunities.
"He is an example of what we as a company should stand for: a tenacious mindset, natural talent and an advocate for promoting inclusion for all while maintaining meritocracy by pushing those around him to strive for greatness. It is with great pride that Zinedine joins Alpine to make a difference."