Force India set to exit administration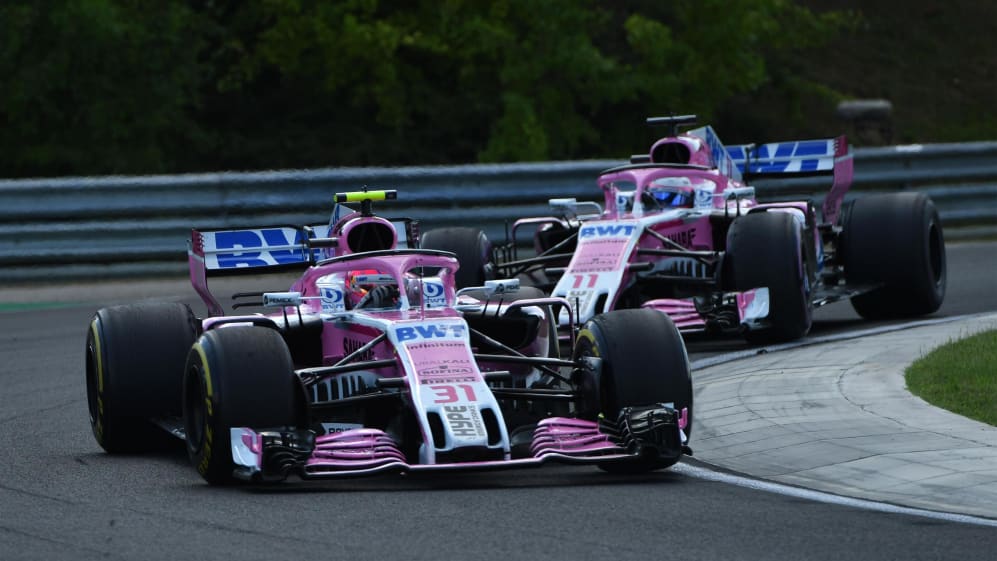 Force India's future looks to be secure after news that a consortium of investors led by Canadian businessman Lawrence Stroll has agreed a deal to bring the F1 team out of administration.
The agreement, which was signed on Tuesday, means all 405 jobs at the team will be saved and Force India's creditors will be paid for in full while there is ongoing funding guaranteed.
As a result, Force India will be ready to race when the F1 season resumes with the Belgian Grand Prix at the end of the month.
Force India were placed into administration by London's High Court on the Friday before the Hungarian Grand Prix, following action brought by driver Sergio Perez, who said he did so to "save the team".
Force India Chief Operating Officer Otmar Szafnauer worked with the administrators - FRP Advisory LLP - to find a buyer, with the Stroll-led consortium emerging as the bidder of choice.
Stroll, whose son Lance races for Williams, is joined in the consortium by Canadian entrepreneur Andre Desmarais, Jonathan Dudman of Monaco Sports and Management, fashion business leader John Idol, telecommunications investor John McCaw Jr, financial expert Michael de Picciotto and Stroll's business partner Silas Chou.
They take over from previous owners Vijay Mallya, Subrata Roy and the Mol family.
"This outcome secures the future of the Force India team in Formula 1 and will allow our team of racers to compete to our full potential," said Szafnauer.
"I am delighted that we have the support of a consortium of investors who believe in us as a team and who see the considerable business potential that Force India has within F1 now and in the future.
"At Force India, our expertise and commitment has meant that we have always punched above our weight and this new investment ensures that we have a bright future ahead of us.
"I also would like to thank Vijay, the Sahara Group and the Mol family for all of their support and taking the team as far as their circumstances would allow."
Joint administrator Geoff Rowley added: "It is rare that a company can be rescued and returned to a position of solvency. The quality of the various interested parties has been impressive and required careful consideration as the administration has progressed.
"Having followed a robust process, in the end we were left with a highly-credible offer to save the company and restore solvency. All creditors will be paid in full, all jobs will be preserved, and the team will have significant funding to invest in its future.
"Funding to support the team will be made available from today, and significantly more will be available once the company emerges from administration which we expect within the next two to three weeks."
Force India are currently sixth in the constructors' championship, seven points behind Haas and seven clear of McLaren.