Feature
FORM GUIDE: The favourites for pole, points and victory in Monaco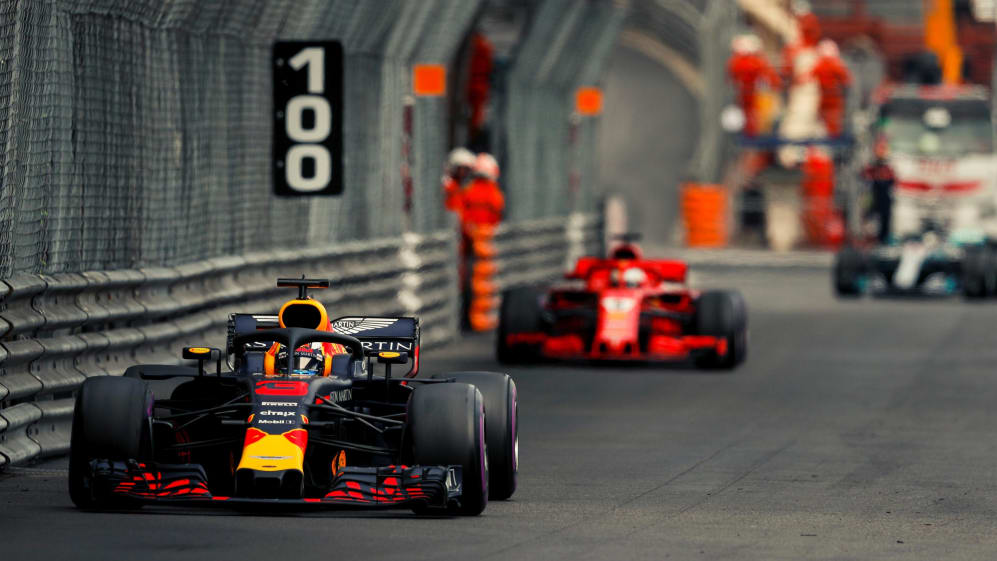 Like riding a bicycle around your living room – that was how Nelson Piquet famously described racing at Monaco. So as we prepare for the 2019 Monaco Grand Prix, let's take a look at the favourite pedallers for this weekend as Formula 1 hits the principality's iconic streets.
Who's the top tip for pole?
There are only six Monaco pole positions shared out between the current crop of 20 F1 drivers – with four of those shared equally between Renault's Daniel Ricciardo and Alfa Romeo's Kimi Raikkonen, neither of whom we'd expect to be fighting for top honours in qualifying this weekend (sorry lads).
At the pointy end this year, only Sebastian Vettel and Lewis Hamilton have a Monaco pole to their names (one apiece at that), and are thus the only likely pole claimers in Monaco this weekend with previous P1 experience in the Principality. But still, it's hardly a record for either driver that suggests they'll be number one with a bullet this Saturday.
There was much talk in Barcelona of Sector 3 performance there equating to good form in Monaco. To prove the point, in 2018, Daniel Ricciardo was fastest through Sector 3 in qualifying for the Spanish Grand Prix, before taking pole and victory at Monaco two weeks later. If we're to predict pole on that basis, then Mercedes' Valtteri Bottas would be the one to watch this weekend, having been comfortably the fastest driver in Barcelona's Sector 3 this year in qualifying.
Elsewhere, a pole for Max Verstappen – not beyond the realms of possibility, in his downforce-heavy Red Bull – would mark a first for a Honda-powered car since Jenson Button's 2006 pole at the Australian Grand Prix, and the first for a Honda-powered car at Monaco since Ayrton Senna's 1991 effort.
FAN VIEW: F1® Play gamers are expecting another dominant performance from Mercedes, with 50% predicting a Lewis Hamilton win, and 42% choosing team mate Valtteri Bottas for second.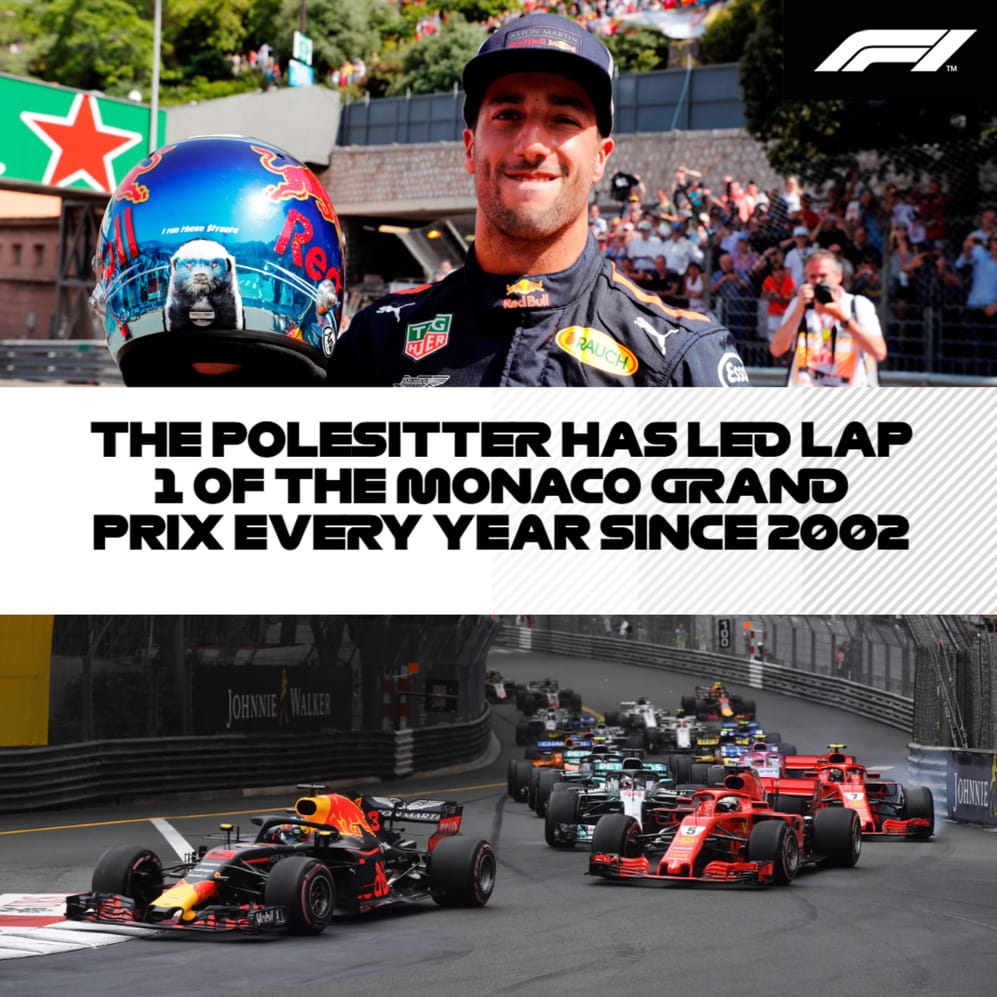 Who's looking good for the win?
Just as they share a pole each at Monaco, so Vettel and Hamilton both have two Monaco wins to their name, Vettel's coming in 2011 and 2017, while Hamilton scored his first in 2008 before having to wait until 2016 to take his second – the Briton losing out 1-3 to Nico Rosberg in terms of wins around the Monaco streets during their time together at Mercedes.
Again, it's Ricciardo and Raikkonen who are the only other drivers on the grid with winning form here. Ricciardo would likely have had two Monaco wins to Hamilton's one had Red Bull not botched his pit stop in 2016, while Raikkonen won for McLaren back in 2005.
Max Verstappen has been a frequent visitor to Monaco's Armco barriers over the years, having suffered big crashes at various points in his weekend in 2015, 2016 and 2018. Last year, however, saw Verstappen recover from 20th on the grid – after his FP3 shunt – to finish a strong ninth. And if he can have a clean weekend this weekend – and let's face it, there's a night and day difference between his driving this year compared to 12 months ago – Monaco definitely represents the Dutchman's best chance of a win so far this year…
Meanwhile, Charles Leclerc's sole appearance at his home Grand Prix ended in disaster in 2018, when brake failure saw him crash out of 12th place. But how sweet it would be for the Monegasque to take his first F1 victory on the very streets where he used to toddle along to school as a lad. Could happen…
FAN VIEW: 85% of F1® Play gamers were predicting a Safety Car appearance this weekend, despite the 2018 Monaco Grand Prix not featuring one for the first time since 2009.
Who's a podium outsider?
Mercedes have scored five one-twos this season, which is more than Ferrari have managed this decade (!!). Despite that – and despite us hinting that a Bottas pole could be on the cards – the chances of them extending the run this weekend look slimmer than usual, with Bottas having never appeared on the podium in Monaco in six attempts (contrast that with the Finn's four podiums in Canada, or three in Russia and Bahrain).
Meanwhile if Monaco represents Verstappen's best chance of a win this year, it similarly represents a good opportunity for Pierre Gasly to score his first F1 podium. The French driver finished a strong seventh here last year for Toro Rosso, and has been getting progressively more and more dialled into his RB15. Fresh from testing in Spain, a rostrum appearance would be just the tonic to Gasly's tricky start to his Red Bull career.
Will we see a midfield team find their way up onto the podium in Monaco? Well, it has happened in recent years, with podium burglar extraordinaire Sergio Perez ending up on the rostrum next to a stony faced Ricciardo in 2016. Generally, however, despite Monaco's reputation for 'crazy' races, it has still tended to be dominated by the top teams. Indeed, you've got to go all the way back to 1996 – and that really crazy race – for the last time the form back was well and truly torn up. But if it happens this year, Ricciardo would be our favourite to get the job done. Of the last five Monaco Grands Prix, Ricciardo's been on the podium at four of them. A bit of rain this weekend, and the Honey Badger could deliver what, for him, would be a delicious upset…
FAN VIEW: Having battled his way from the back of the grid to finish ninth in last year's race, F1® Play gamers were predicting a strong weekend for Max Verstappen, with 57% of entrants picking him to finish in one of the podium slots.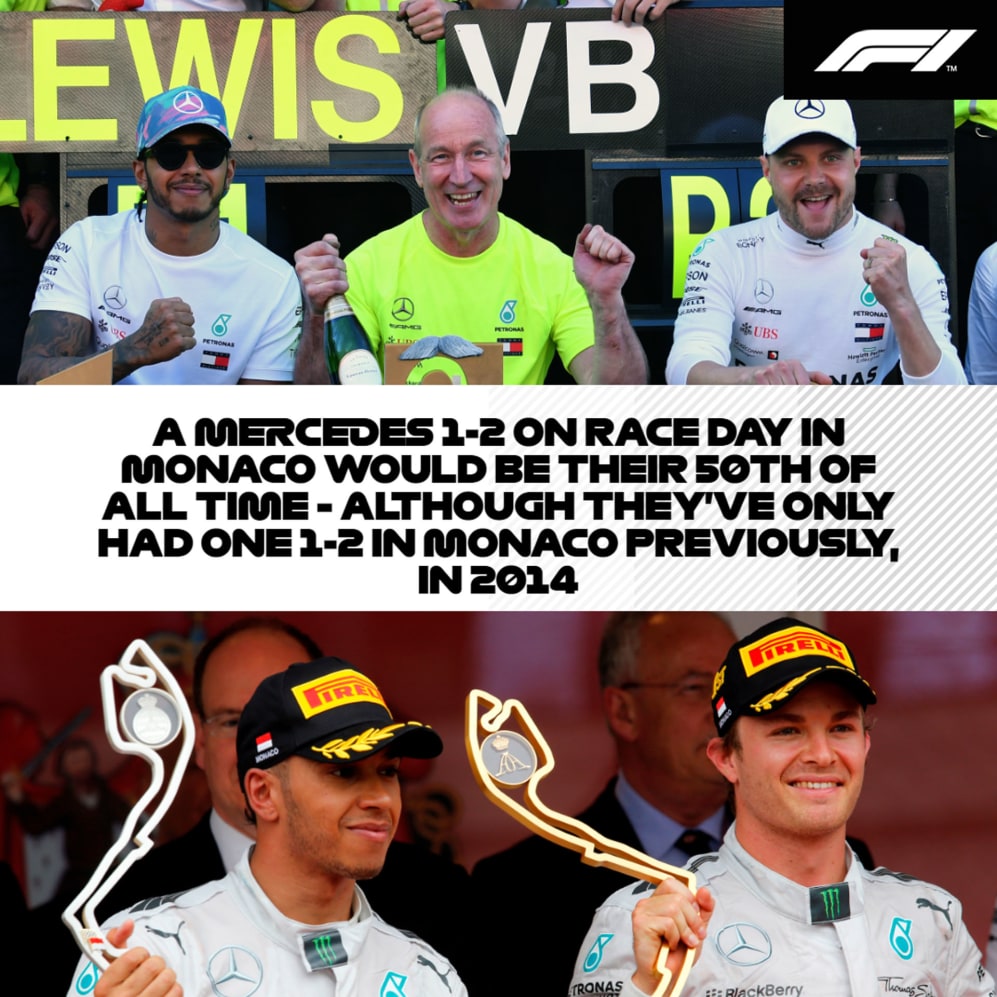 Who'll hoover up any points on offer?
It might not be his most successful track, but Hamilton has got by far the best finishing streak of any driver at Monaco, having seen the chequered flag at each of the 12 editions he's competed in. However, assuming he'll be up at the sharp end hoovering up the big scores, lower down the order, Carlos Sainz has an impressive record in Monaco, having top 10'd at the four Grands Prix he's competed in here. Considering the Spaniard extended his similar points finish record in Spain last time out, he's looking good to do it here again.
Raikkonen had his own points streak ended in Spain, having been the only 'midfield' driver this year to have finished in the points at every Grand Prix up till then. Having finished second and fourth at the previous two editions in Monaco, and with his history at the track, points could well be in the Finn's future, providing Alfa Romeo can cure the pace loss they experienced in Barcelona.
Meanwhile, to use the 'Barcelona Sector 3' method of predicting success in Monaco, Haas' Kevin Magnussen, Toro Rosso's Daniil Kvyat, Renault's Ricciardo and the second Haas of Romain Grosjean were the fastest midfielders through that sector in qualifying in Spain. And with all four having top 10 finishes to their names previously in Monaco, that could augur well for them this weekend…
F1® Play is a free-to-play predictor game that gives gamers the chance to win fantastic prizes. Up for grabs this weekend is a VIP trip for two to the 2019 Formula 1® British Grand Prix, including flights from anywhere in the world, accommodation in a five-star hotel, transport to and from the Silverstone circuit where VIP Paddock Club passes will provide prime viewing, paddock tour, pit-lane access as well as fine dining and hospitality.
The F1® Play App can be downloaded from the App Store or Google Play or you can play online at www.F1play.game