Feature
FORM GUIDE: Who's tipped to win the curtain-raising 2022 Bahrain Grand Prix?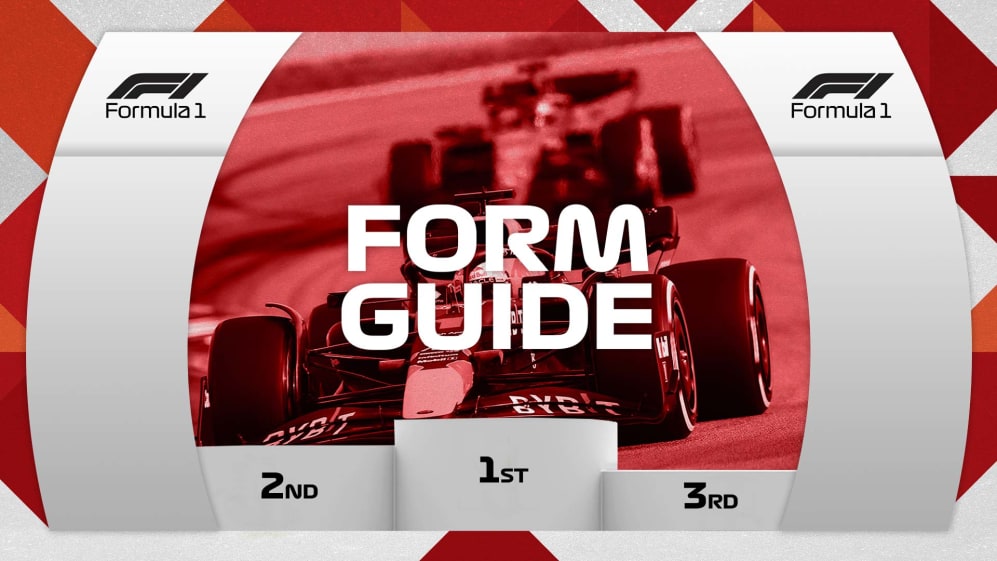 The time for talk is very nearly over – but until then, let's look at the Form Guide before Bahrain hosts the very first round of the 2022 Formula 1 World Championship.
Who's favourite to bring in the new era of F1 with pole position, podiums, points and victory? See how fans have voted using our F1 Play predictor game.
Vying for pole
The Etch A Sketch has been thoroughly shaken as F1 embarks on a new era, with brand-new ground effect cars, bigger tyres and more sustainable fuel part of the massive set of changes.
Don't expect the frontrunners to give up ground, however.
F1 POWER RANKINGS: All 10 teams ranked after 2022 pre-season testing
In 2021, it was Max Verstappen who began the season with pole position – and after Red Bull's solid pre-season testing programme, the reigning champion looks in good shape for a repeat – the Official Pre-Season Test having taken place at the very same venue.
Verstappen is surely the favourite for pole position here, but he will face a stern test from team mate Sergio Perez, plus the Mercedes and Ferraris – the Silver Arrows and Scuderia having aced qualifying here in previous years...
But can anyone else spring a surprise in F1's brave new era?
Pole positions in the last five years:
2021 – Max Verstappen (Red Bull)
2020 – Lewis Hamilton (Mercedes)
2019 – Charles Leclerc (Ferrari)
2018 – Sebastian Vettel (Ferrari)
2017 – Valtteri Bottas (Mercedes)
FAN VIEW: That blistering lap Max Verstappen produced in Bahrain last Saturday clearly caught the eye of F1 Play gamers ahead of this weekend's season opener. The Dutchman has three times as many votes as Lewis Hamilton to be fastest going into Sunday's race. Charles Leclerc for Ferrari also has some support.
In the mix for victory
Verstappen may have taken pole position last year, but he narrowly lost out on victory to Mercedes' Lewis Hamilton. However, Mercedes might not be right at the top of the leaderboards given their slightly rocky pre-season – though you never count them out.
F1 2022: Our writers give their predictions ahead of what's set to be an epic season
The Dutchman is again favourite to hit the ground running, and if he does, this would be his first-ever Bahrain GP victory. Bear in mind that pole doesn't always equal a win here; only two of the last five Bahrain GPs have come from P1 on the grid.
Again, the might of Mercedes cannot be ignored (Hamilton having won the last three editions here) – but neither can that of Ferrari, who have won two in a row here with Sebastian Vettel at the wheel. It remains to be seen whether the F1-75 is truly primed to be a race winner.
Wins in the last five years:
2021 – Lewis Hamilton (Mercedes)
2020 – Lewis Hamilton (Mercedes)
2019 – Lewis Hamilton (Mercedes)
2018 – Sebastian Vettel (Ferrari)
2017 – Sebastian Vettel (Ferrari)
FAN VIEW: The gap between Verstappen and Hamilton is not quite as pronounced in this category, but it's still way more comprehensive than at any time in 2021. Max has twice as many votes as the seven-time World Champion with Leclerc for Ferrari again the only other driver attracting notable support on F1 Play.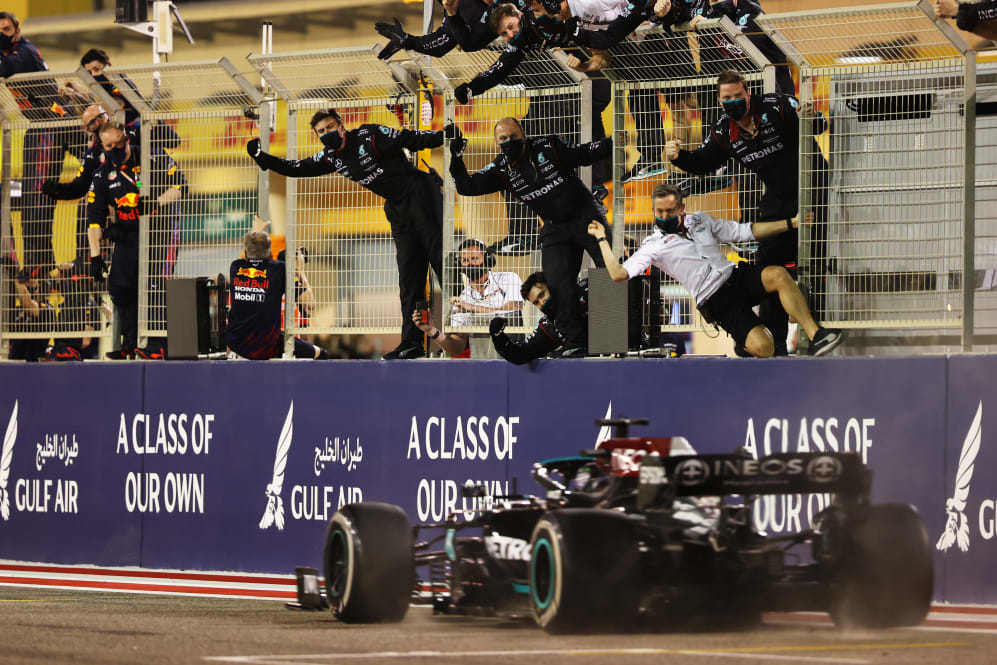 Podium outsiders
New regulations should mean closer racing, and that could thrust other teams well into the mix here at Sakhir. However, we haven't seen any team other than Ferrari, Mercedes, or Red Bull hit the Bahrain GP rostrum since 2014.
It was back in 2019 when Leclerc took the Scuderia to the top-three. But they've shown renewed pace in pre-season and are expected to be right in the fight for the podium.
VIDEO: Which team will emerge from the midfield in 2022?
As for Mercedes, it feels wrong to call them outsiders, but they didn't seem to have found the pace in pre-season testing. The top-three will be their minimum target.
McLaren may have struggled in the Official Pre-Season Test but they, along with Alpine, do have a small chance of wrangling a solid result here. A podium might be a long shot, but with a well-timed Safety Car (of which there have been six in the last 10 Bahrain GPs) and strategy, who knows what could happen?
Podiums in the last five years:
Mercedes – 9
Ferrari – 3
Red Bull – 3
FAN VIEW: The question here is how do you define a podium outsider? We're so early in 2022 that there are many things still to unfold. For now though, the Ferraris are hot picks to make the podium rather than Verstappen's Red Bull team mate Sergio Perez. There is also good support for McLaren's Lando Norris.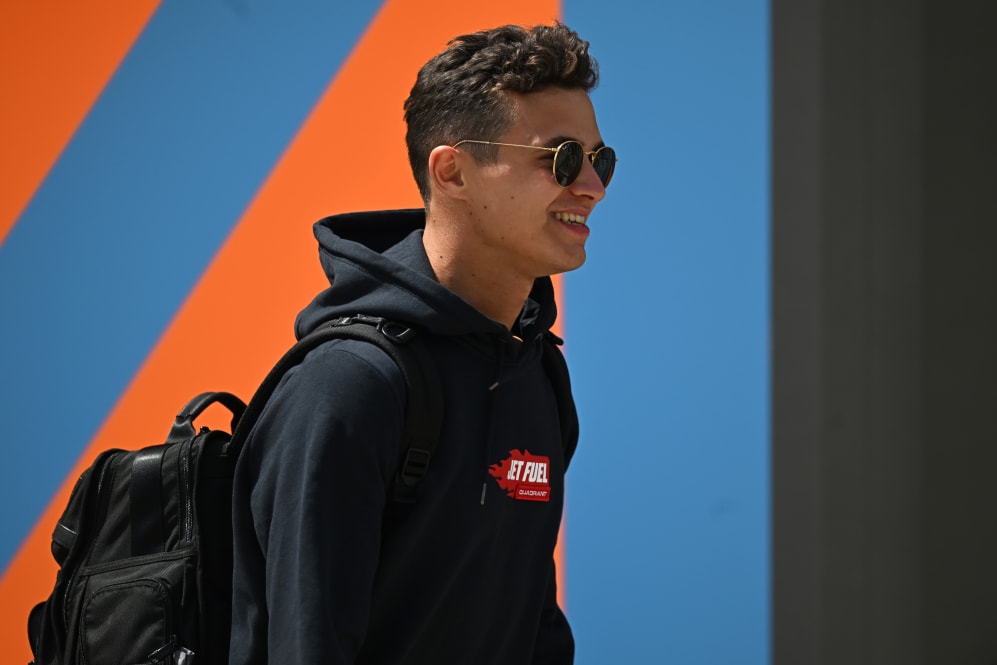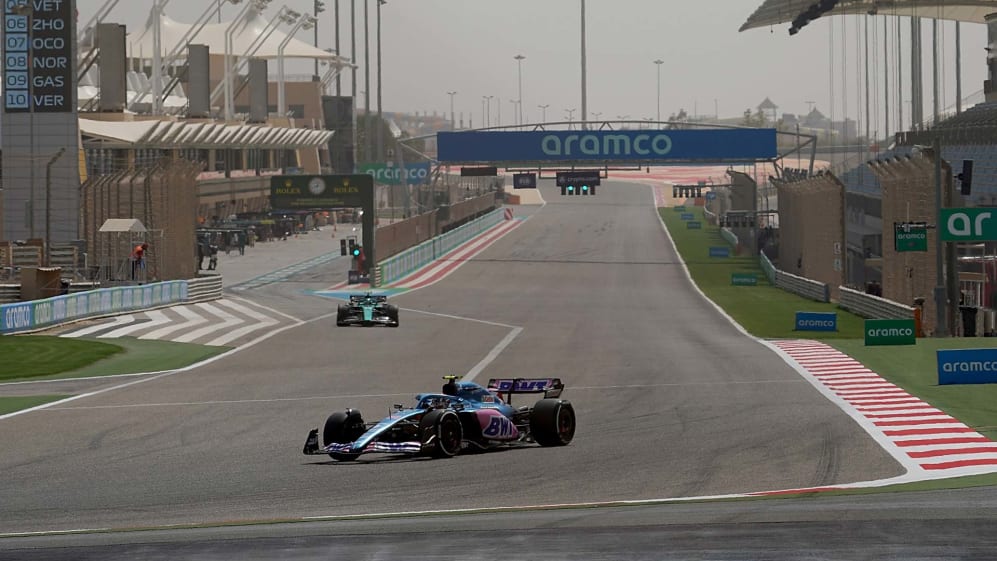 Those who lead the current points streaks are Verstappen (16 consecutive points finishes), Carlos Sainz (15) and Lando Norris (10), all of whom will be expecting a top-10 on Sunday. Sainz's team mate Leclerc also made it seven consecutive points finishes in the final race of 2021.
Lower down the order, Alpine and Aston Martin (with Nico Hulkenberg subbing in for Sebastian Vettel) are hopeful of scoring points on a regular basis in 2022, and could trouble McLaren from time to time – while AlphaTauri should be in the midfield mix.
Watch out for retirements, however. A new era might bring extra jeopardy in regards to reliability.
Bahrain GP points in the last five years:
Mercedes – 179
Ferrari – 101
Red Bull – 88
McLaren – 58
AlphaTauri/Toro Rosso – 24
Alpine/Renault – 18
Haas – 14
Racing Point/Force India – 10
Alfa Romeo/Sauber – 8
Williams – 8
FAN VIEW: The name on everybody's lips here is AlphaTauri man Pierre Gasly, who performed admirably again in 2021. He's expected to go well on Sunday, as is his team mate Yuki Tsunoda. Plenty of F1 Play gamers also like the chances of Alfa Romeo new boy Valtteri Bottas, and Aston Martin's Lance Stroll.