Formula 1 and Global Citizen are racing to eliminate single-use plastic
Single-use plastics are getting the black flag in Formula 1, and race fans around the globe can now join that effort along with Global Citizen to help make a difference for a healthier, more sustainable future.
The initiative to reduce single-use plastics will be on full display as Formula 1 returns to the historic and iconic Monaco Grand Prix this weekend. Organisations from across the F1 community — from teams and officials to commercial partners — will pledge to eliminate or significantly reduce their use of single-use plastics, such as water bottles, cutlery and cups at their trackside operations.
Together, the F1 community hopes to reduce its usage of single-use plastic bottles by 1 million in 2021 and to eradicate the presence of single-use plastics at Grands Prix by 2025.
READ MORE: Formula 1 announces plans for WeRaceAsOne in partnership with Global Citizen
This push is part of Formula 1's drive to become a net-zero carbon entity by 2030. Key to that goal is ensuring 100% of the waste generated in the sport is reused, recycled, or composted.
While plastic has become an essential material globally, single-use plastics are one of our environment's greatest threats. The world produces more than 300 million tons of plastic annually, while roughly half is used just once. Even worse, up to one-third of the 78 million tons of plastic packaging made annually ends up in our oceans.

The effects of this unsustainable practice show up virtually everywhere — as litter along our roads, dumped inside ever-growing landfills, and or washed into our oceans. Plastic pollution threatens wildlife and even human health by clogging sewers and contaminating water supplies.
A study of water samples in 2017 showed that a high proportion of tap water contains microscopic plastic fragments — including 94% of all samples taken in the United States.
READ MORE: 'Change the world, sip by sip' – Vettel reveals new helmet promoting sustainability
Race fans everywhere can join the effort and commit to reducing the reliance on single-use plastics. Fans should consider using refillable bottles, shopping with reusable bags, and urging political leaders to strengthen environmental regulations that reduce single-use plastic usage and pollution.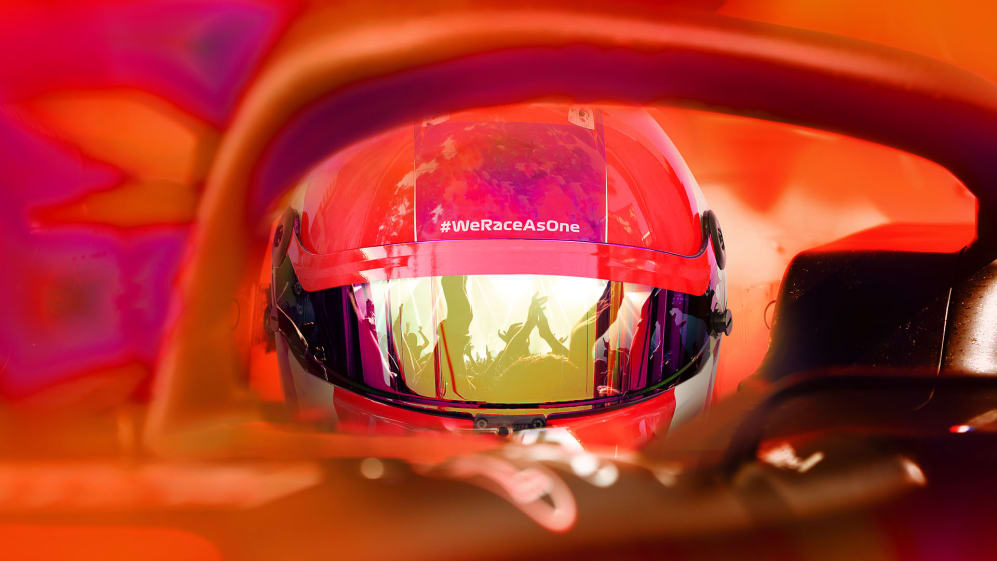 Pledge Action
Formula 1 began implementing sustainable practices with single-use plastic at the Bahrain pre-season test in March. That's when Formula 1 staff shifted from single-serve plastic water bottles to reusable containers with refill stations located around each circuit. The strategy even extended to the many remote camera operators and other trackside staff, who were provided with pouches that contained enough water for a full day.
F1 has also switched its paddock passes for staff, media guests, and fans at 2021 race events to a recycled plastic material that Formula 1 says will repurpose 143,275 plastic bottles during the 2021 campaign.
READ MORE: F1 to eliminate single-use plastic bottles for staff in 2021
It's critical work considering the amount of plastic material that ends up in our environment annually. Unlike other materials, plastics never biodegrade. It simply just breaks down to small micro-fragments that pollute our soil and water.
Formula 1's efforts to inspire change and reduce single-use plastics are part of a larger strategy to tackle the biggest issues facing the sport and global communities. Alongside Global Citizen, F1's WeRaceAsOne programme will take action around a three-pillar approach of sustainability, diversity and inclusion, and community.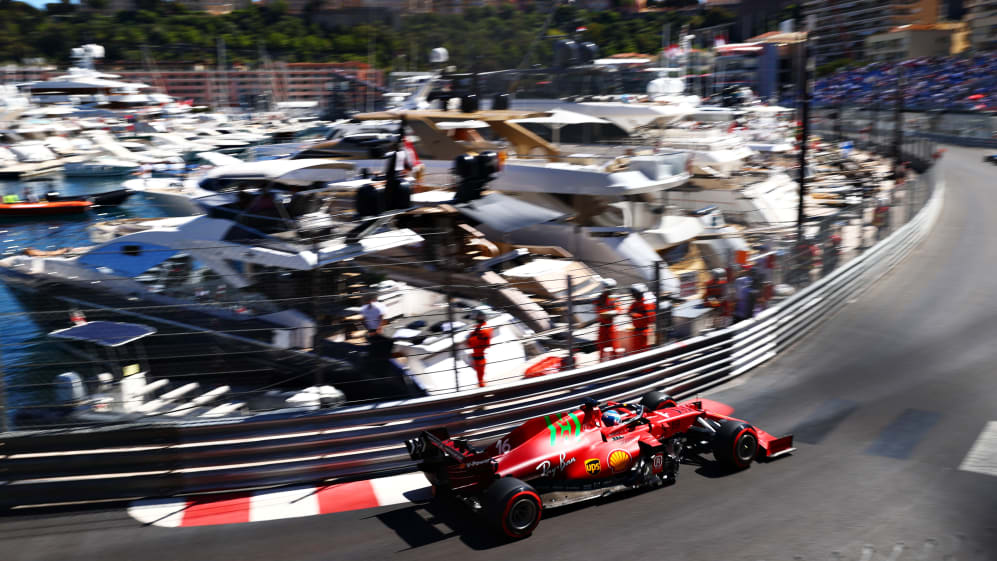 The Grace Influential Impact Award
Grace Influential, an initiative led by the Princess Grace Foundation which oversees Princess Grace's charitable legacy, has launched a new impact award this weekend, to coincide with the Monaco Grand Prix.
The Grace Influential Impact Award will be awarded to the Formula 1 team or F1 related organization that demonstrates the highest commitment to positive impact through sustainability, impact and inclusion, and a philanthropic "Spirit of Grace" during the course of each racing season.
Brisa Carleton, CEO of the Princess Grace Foundation and Grace Influential said, "The Grace Influential Impact Award is a prime example of our dedicated commitment to continuing Princess Grace's legacy of positive change and we applaud Formula 1 for its leadership in impact and sustainability."
A judging panel of independent luminaries with a focus on global social responsibility will be announced in the coming months. The first Grace Influential Impact Award will be presented at a dedicated ceremony at the 2022 Monaco Grand Prix.