Formula 1 and MIT Sloan Executive Education to launch unique learning experience series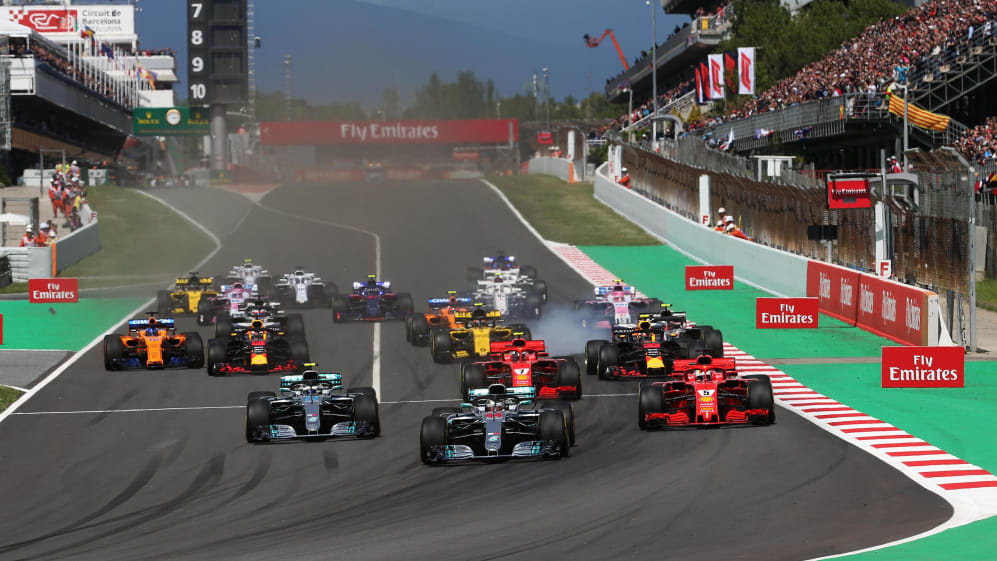 Formula 1® and Massachusetts Institute of Technology Sloan School of Management Executive Education (MIT Sloan Executive Education) are working together to launch a first of its kind series that will lift the lid on the high-performance environment of Formula 1 to benefit business leaders.
The F1 Extreme Innovation Series with MIT Sloan Executive Education – educational business events that will provide the next generation of global C-Suites the chance to hear from F1 experts and MIT management school faculty researchers on successfully driving innovation. This unique combination of theory and practice will blend F1's legendary expertise in applied technology with MIT Sloan Executive Education's 'mind and hand' model of applied business frameworks to give future leaders the edge in business.
Whilst the inaugural event at the Formula 1 Gran Premio Heineken D'Italia 2018 in Monza on Thursday 30th August is currently oversubscribed, the second event in the series will take place at the Formula 1 Pirelli 2018 United States Grand Prix in Austin on Thursday 18th October.
This will be followed by four additional events in 2019, tackling the themes of winning against intense competition; building a winning platform; winning customers; and winning with resilience.
Launching The F1 Extreme Innovation Series, Sean Bratches, Formula 1 Managing Director, Commercial Operations, said: "The pace and change in the business landscape has never been more competitive, and to gain the edge it is essential that rapid innovation is central to a business' core.
"Formula 1 has not just been a sporting triumph, but a blueprint for business success as well. On-track performance from our teams relies on relentless technological innovation that corporations can learn from. Together with MIT management experts, we're excited to share these lessons so that the next generation can learn how to embed F1-level innovation within their business."
Ben Shields, Senior Lecturer, MIT Sloan School of Management and Faculty Director for the series said, "Collaborating with Formula 1 on this unique learning series is an exciting new way to educate business leaders worldwide. We are thrilled to be bringing MIT faculty to teach at Formula 1 circuits, and working with Formula 1, we look forward to offering lessons in management, innovation, and technology that are applicable to a wide variety of industries."
The series is a truly unique opportunity to learn MIT management frameworks in combination with the speed of Formula 1, giving delegates access to one of the most envied academic institutions and innovative sports in the world. The sessions will be held under the Chatham House Rule.
For further information and to register interest in attending an event, please visit: www.f1.com/extremeinnovation.