WHAT IS THE F1 EXTREME INNOVATION SERIES ?

Here's what you need to know about this explosive new event series, one that pairs insights from academics, business leaders and F1 pros, as reported in the New York Times. The lectures are designed to sharpen your business skills – the Paddock Club is for absorbing a day's learning in luxe comfort.
Want to know more? Sign up here.
If you're ready to start innovating, get your tickets for our Abu Dhabi event in November, now.
FINDING YOUR EDGE
The Extreme Innovation Series, brought to you by F1 and MIT Sloan Executive Education, is where F1's legendary expertise in applied technology meets MIT's world-leading applied management frameworks. A unique combination of theory and practice designed to give future leaders the edge in business, with level of innovation that makes your competitors look slow.
ON THE DOCKET FOR THE DAY
Join us to discover what lessons the relentless pace and pressure of F1 can offer to all businesses. And how you can put those lessons into practise for your business, through the frameworks taught by MIT.
LEARN TO INNOVATE
These are bespoke experiences created for senior executives, combining world-renowned keynote speakers with lectures and exercises, during which you'll apply learnings to your own business challenges and opportunities.
LEGENDARY HOSPITALITY AND EXPERIENCES
Catch your breath throughout the day with world-class dining and hospitality. Plus, get insider access to the Paddock, pit lane and track. Get close to the legend of F1.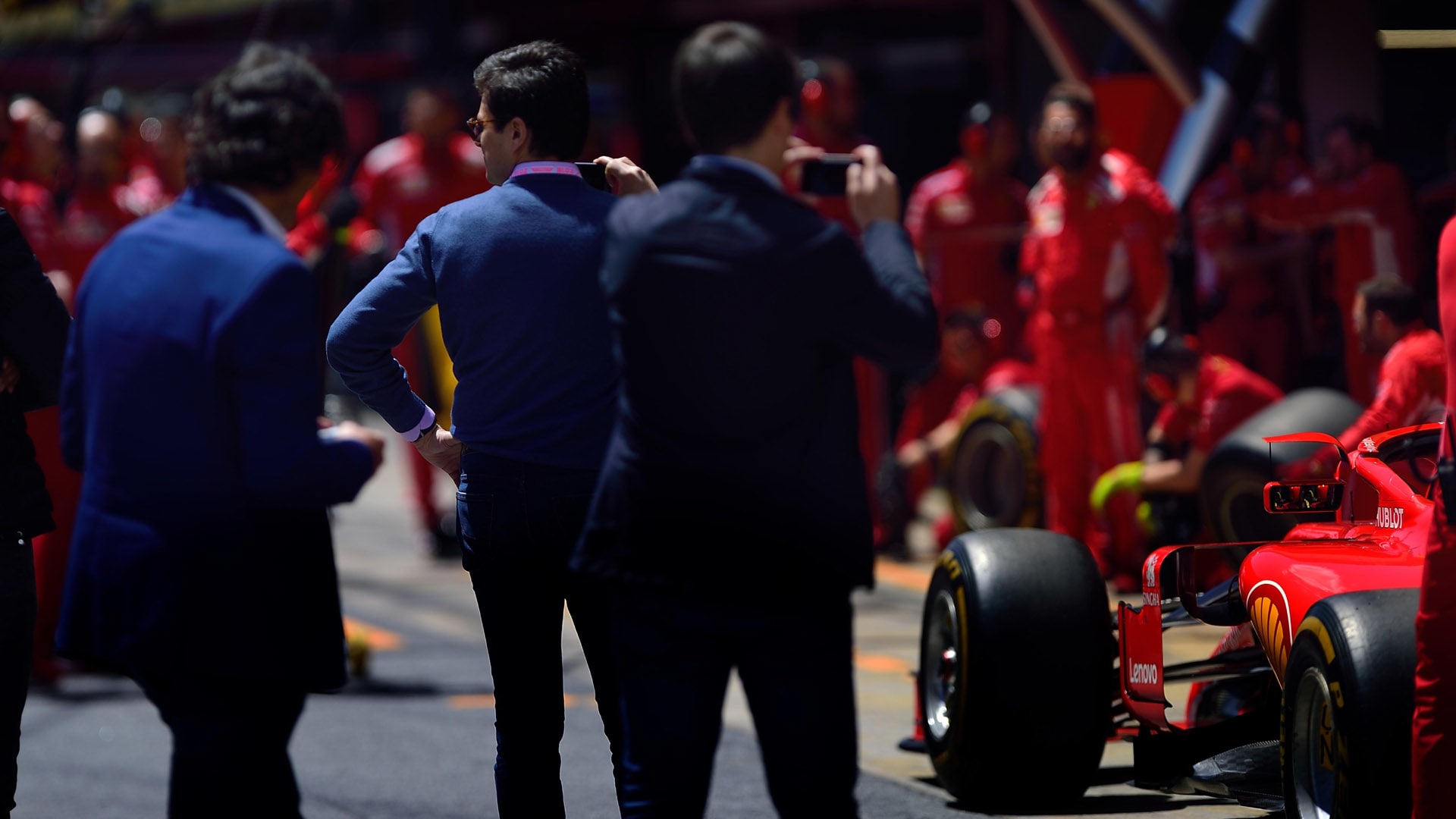 The Series So Far
Last year, we launched with Boeing's Alan Mulally and Apple visionary Steve Wozniak. This year, we've already had Oscar Salazar, co-founder of Uber. Plus at Silverstone we had: former-CEO of Hewlett Packard, Carly Fiorina; F1 racing legend, Mika Hakkinen; and experts in neuroscience and game theory from MIT. In Austin, we brought Mike Krieger, co-founder of Instagram to talk about the theme of Winning Customers.

Next, we talk about Winning with Resilience in Abu Dhabi.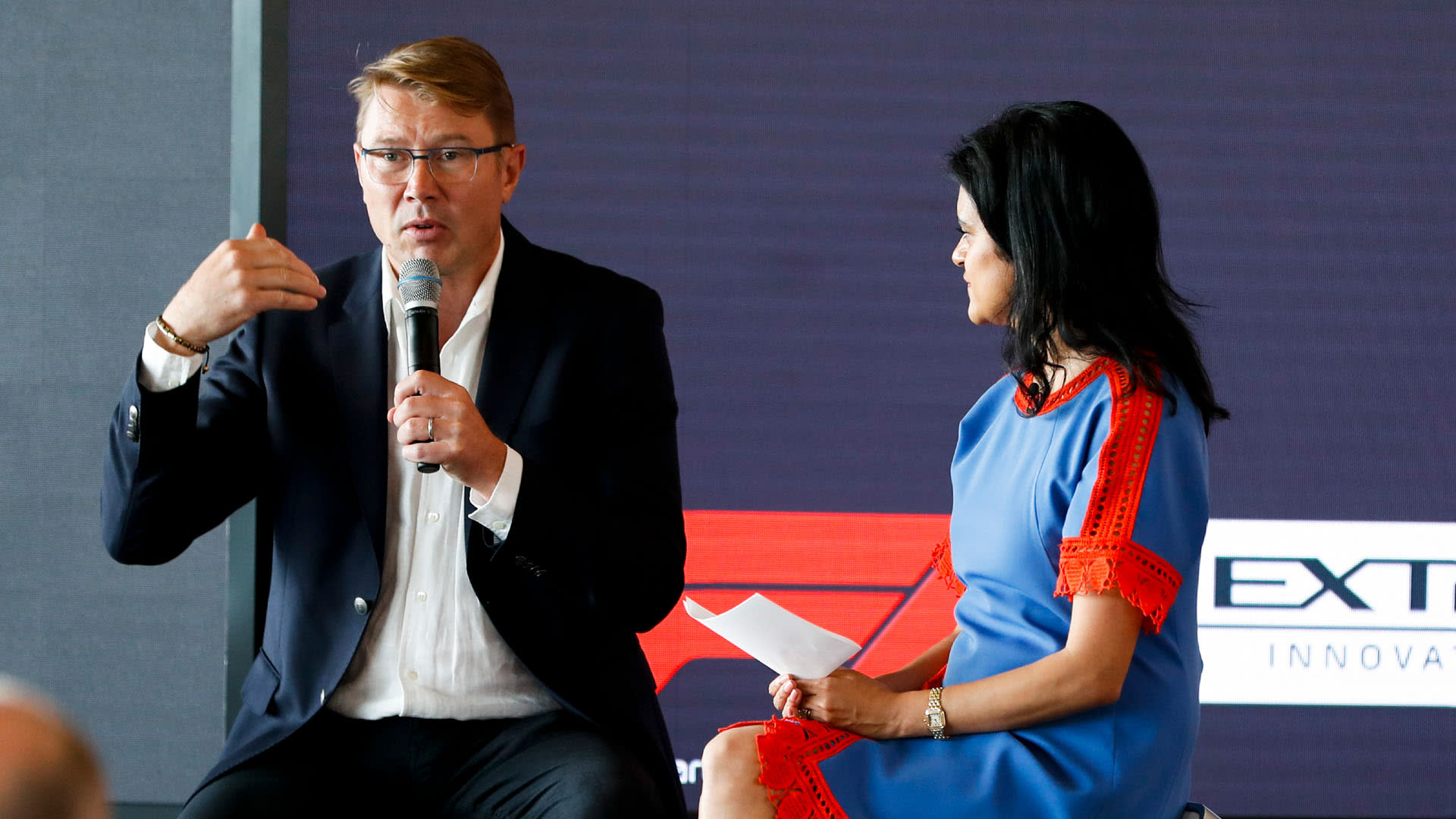 Invigorate your innovative side at this event in Abu Dhabi
Winning with Resilience
Thursday 28th November
Yas Marina Circuit, Abu Dhabi
To win is one thing. But real success is knowing how to keep on winning. To survive in a world of constant change, your business needs to go beyond quick wins by outperforming and outlasting your competition.
The MIT learning streams will explore scientifically-proven approaches to winning customers. Participants will leave the workshop with two methods – experimentation and targeting – that they can apply immediately to attract and retain customers.

Confirmed speakers
Jack Selby // MANAGING DIRECTOR OF THIEL CAPITAL
Tech, finance and film entrepreneur Jack R. Selby, was a member of the founding PayPal team and is now managing director at Thiel Capital. His legendary experience in tech innovation sees him serve as an investor and advisor to many cutting-edge companies such as SpaceX, Bird, Affirm, Blend, FreedomPay, Q Bio, and POPSUGAR, among others.
Ross Brawn // MANAGING DIRECTOR OF MOTORSPORTS, FORMULA 1
Considered one of the most innovative technical directors in the sport's history, Ross has played an essential role in 8 Constructors' Championships and 8 Drivers' Championships. After selling his Brawn GP championship winning F1 team to Mercedes-Benz, he joined their outfit as Team Principal, paving the way for their 2014, 2015 and 2016 World Titles.

Jock Clear // SENIOR PERFORMANCE ENGINEER, SCUDERIA FERRARI
From Michael Schumacher to Lewis Hamilton. Jock has guided some of Formula 1's top racing drivers to Championship success. So he knows a thing or two about being resilient in the most demanding and competitive environments. In 2007 Jock was awarded an Honorary Doctorate of Engineering by Heriot-Watt University.
John Carrier // SENIOR LECTURER OF SYSTEM DYNAMICS AT MIT
John has over 15 years' experience in corporate, entrepreneurial and consulting environments. Using his in-depth knowledge, he guides senior managers on improving business processes and acts as an on-site coach. John's research focuses on strategic marketing and new business development in high technology and service segments including the BP Operations.

Ben Shields // Senior Lecturer, MIT Sloan School of Management
Ben studies the multibillion-dollar sports industry to identify broadly transferable management lessons in areas such as leadership communication, data-driven decision-making, and innovation.  He is the author or co-author of three books on sports media and fan engagement and is MIT Faculty Director of the Extreme Innovation series.  Prior to MIT, Shields served as the Director of Social Media and Marketing at ESPN.  

Not only will you be in the room with these legends and other business leaders, you'll also get legendary F1 hospitality and experiences. Like an insider tour of the F1 Paddock and pit lane. Plus, a ride around the circuit to see it from the drivers' point of view.