Formula 1 announce Qatar Airways as new Global Airline Partner in multi-year deal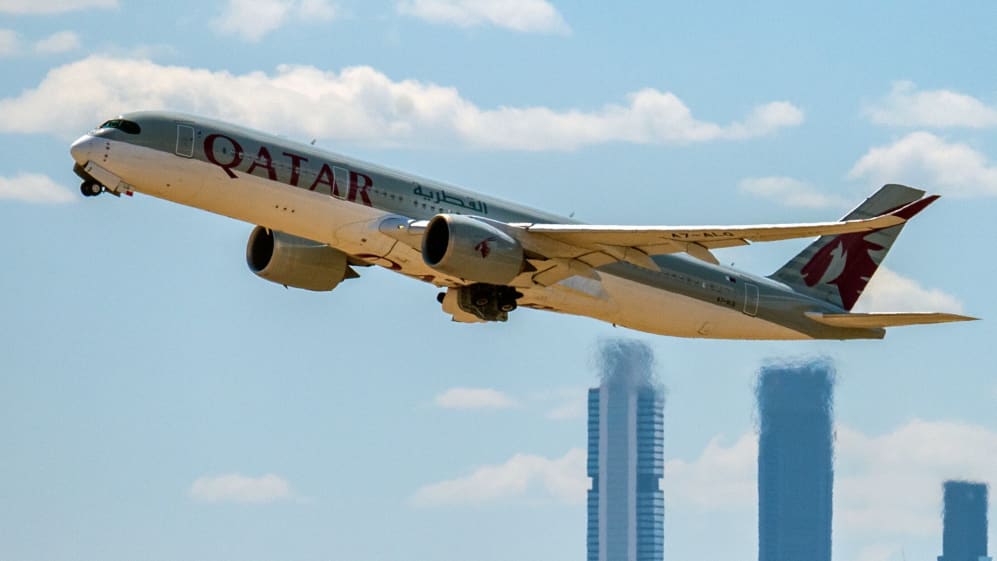 Formula 1 and Qatar Airways have today announced a multi-year partnership that will see the recently voted Airline of the Year become Formula 1's Global Airline Partner – and sponsor three Grands Prix in 2023.
The partnership, which was announced today at a Motorsport Festival in Doha, will see the airline take the title sponsorship of three races this season: the Formula 1 Qatar Airways Qatar Grand Prix – which will return to the F1 calendar this year on October 6-8 – as well as the Formula 1 Qatar Airways Gran Premio del Made in Italy e dell'Emilia-Romagna on May 19-21, and the Formula 1 Qatar Airways Hungarian Grand Prix on July 21-23.
The deal also includes trackside and digital branding inventory that will be showcased to F1's global audience.
As part of the partnership, Qatar Airways will offer fans the chance to buy a limited number of travel packages to select Grands Prix so they can witness the entertainment and spectacle of Formula 1. For these races, including the returning Qatar Grand Prix, fans will be able to purchase return flights to a Grand Prix destination and race tickets in one package.
Both Qatar Airways and F1 are committed to working together to reduce the environmental impact of their respective industries through responsible practices.
READ MORE: Net Zero Carbo – How Formula 1 is going to meet this ambitious target by 2030
Formula 1 is pioneering the use of advanced sustainable fuels as part of its Net Zero 2030 commitment, while Qatar Airways is committed to net zero carbon emissions by 2050.
As part of the new partnership, both entities aim to collaborate on sustainability-focused initiatives to reduce emissions and strive for a greener future.
Stefano Domenicali, President & CEO of Formula 1, said: "As the pinnacle of motorsport, it makes sense for Formula 1 to partner with a global leader in aviation like Qatar Airways. We are two brands committed to delivering the best experience to our fans and customers, and our combined reach globally makes this a perfect match.
"We also share a passion for technology and innovation, particularly as we all work together for a greener future. We are delighted to welcome Qatar Airways as our Global Airline Partner."
READ MORE: Formula 1 on course to deliver 100% sustainable fuels for 2026
His Excellency Mr. Akbar Al Baker, Qatar Airways Group Chief Executive, said: "The best partnerships thrive because of mutual values. Both Qatar Airways and Formula 1 share passion for innovation, precision, and luxury. As a brand, we believe in the power of sports to unite people, therefore we have been selective with picking the most thrilling sporting events and sponsoring a variety of new and prominent sporting initiatives.
"With 23 stops on the 2023 circuit, F1 is a global sport, requiring a Global Airline Partner that offers extensive global connectivity. Hence, Qatar Airways demonstrates the perfect companion for one of the most sought-after motorsports worldwide."