Net Zero Carbon: How Formula 1 is going to meet this ambitious target by 2030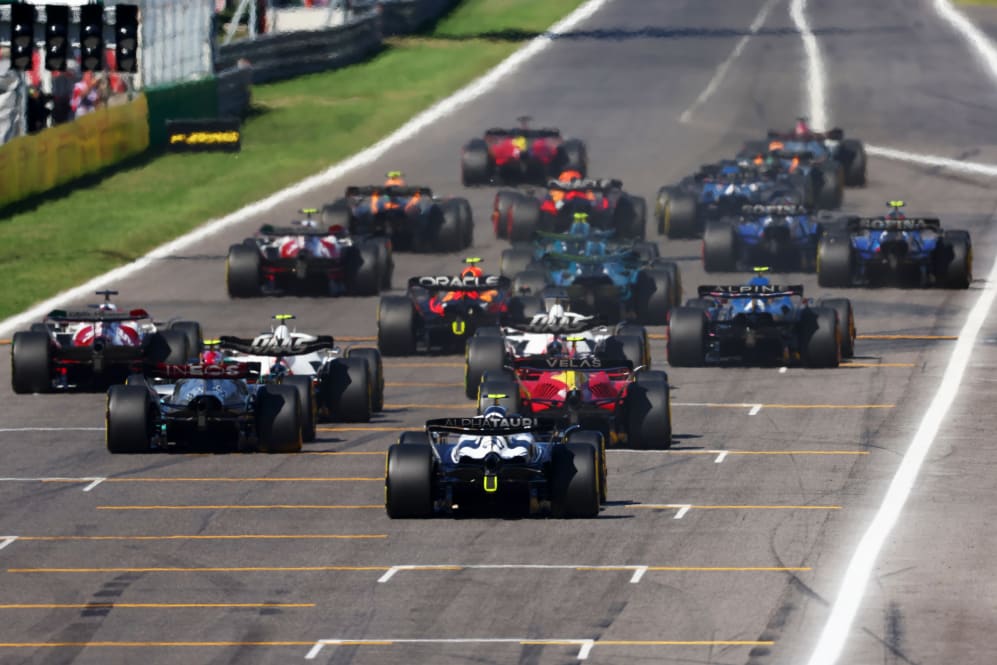 In 2019, Formula 1 launched its plan to be Net Zero Carbon by 2030. Nearly three years later, what is the sport doing to meet this ambitious target?
"Everyone understands the need for change," says F1 President and CEO Stefano Domenicali. "Everyone is onboard. Some of them have already started this huge plan of investment. When leaders start to do these things, everyone will follow."
READ MORE: F1 continues push to hit Net Zero Carbon by 2030 target
An extensive report into F1's environmental impact revealed the championship was responsible for generating 256,000 tonnes of CO2 emissions during the 2019 season, when the sustainability strategy was announced. In just over seven years' time, the aim is to slash this to Net Zero.
So, to have success, F1 needed all stakeholders – from the teams to the manufacturers, promoters to partners – to get onboard. And they've done just that.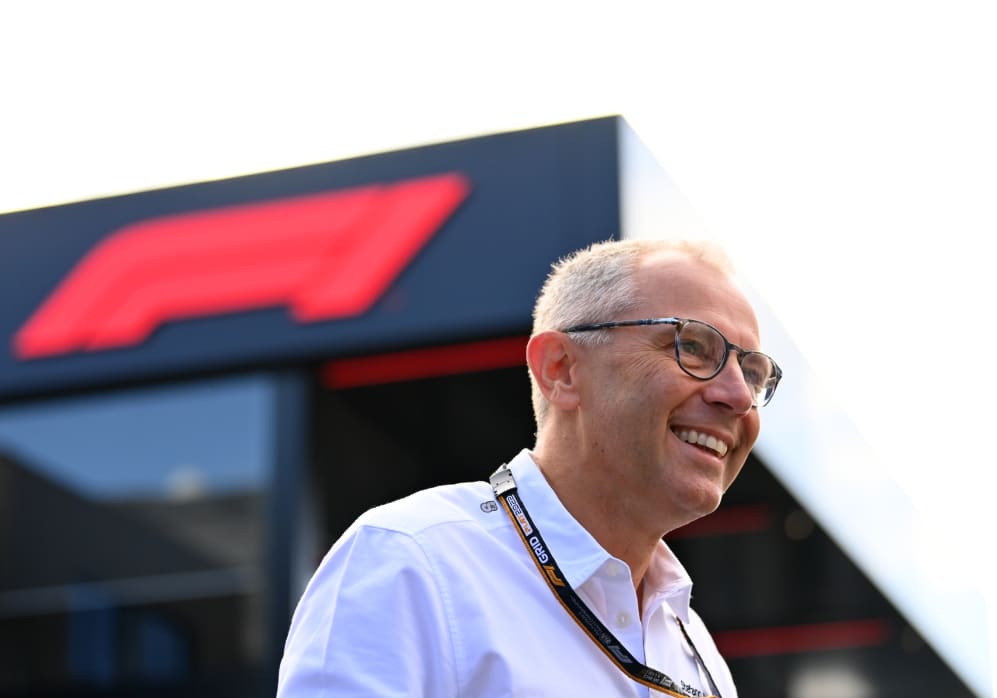 To do this, F1 has undergone a cultural change, where the environmental impact of the sport – and the target of Net Zero Carbon by 2030 – is now part of every decision F1 makes and every initiative F1 embarks on. Previously, it was not a priority.
"As always, there is never one silver bullet to these challenges," says F1 Managing Director, Motorsports, Ross Brawn. "There are a whole array of changes we have to make, from on the track to where we work."
READ MORE: Formula 1 to support Santander start-up challenge to find next-generation sustainable solutions
Every little helps
With a project of this magnitude, F1 had to start somewhere. A simple change has been reducing single-use plastics inside the paddock and across the circuit venues, with a focus on promoting reusable bottle use and providing plentiful water stations.
There is a push to re-use, recycle or repurpose race weekend materials. Many circuits now partner with local food banks and charities to help donate surplus food to those in need in the local community. This is often a group effort supported by hospitality across the event including the F1 teams. For example, over 1.5 tonnes of unused food were donated to 17 charities in the state of Victoria following the cancelled 2020 Australian Grand Prix.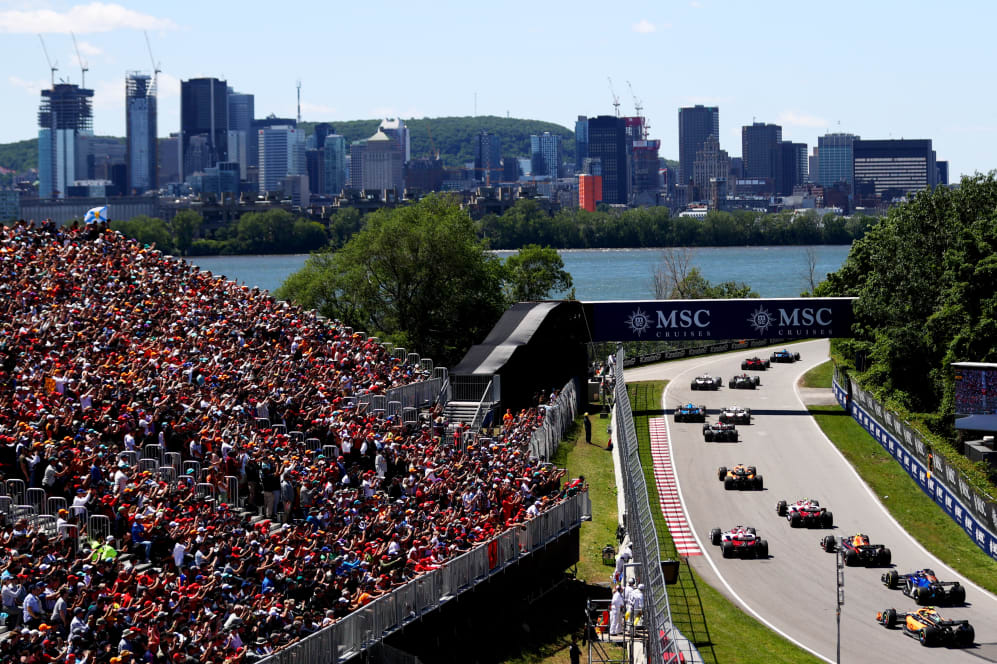 F1 gave guidance in 2022 for each promotor to follow, focusing on six key areas for event delivery:
Plastic & Waste

Local Fan Travel

Wellbeing & Nature

Local Community

Energy

Carbon
The response has been positive. Solar panels that create enough year-round energy to offset the entire Grand Prix have been installed at Paul Ricard and the Circuit Gilles Villeneuve, while the Circuit de Catalunya and the Sakhir International Circuit are 100% renewably powered.
Back at base, teams are working to make their offices and facilities more sustainable. F1's offices are now using 100% renewable energy, with the company – like many F1 teams – earning the highest sustainability management accreditation (3*) awarded by the FIA, while F1's broadcast operations are working to source alternative biofuels to run in their generators where available in markets.
READ MORE: More efficient, less fuel, and carbon net zero – 7 things you need to know about the 2026 F1 engine regulations
Work is ongoing to deliver greener ways to travel to events. Zandvoort is a great example, with 25,000 fans ditching their cars and using pushbikes to get to the track last year, while 40,000 used public transport or walked to the venue.
"Sustainability is something that is really important to our partners," says Brandon Snow, F1 Managing Director, Commercial and Marketing. "They want to know how we can work with them to support their aims and that they are able to make a contribution to our goals, as we align on concrete initiatives with them. There isn't a conversation we have now with partners, existing or prospective, that doesn't have an element of sustainability to it."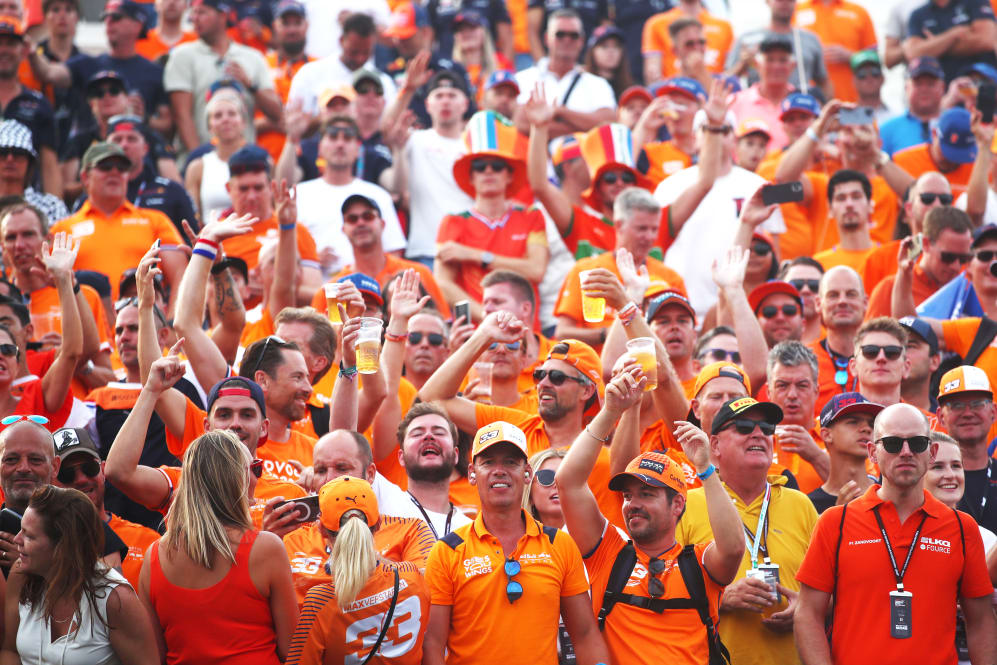 Landmark changes on track
But what about the cars themselves? What's changing there? Well, the current hybrid power unit is already the most efficient in the world, delivering more power using less fuel than any other road car.
But from 2026, it will get even better, as they will run on 100% sustainable fuels. Sometimes called e-fuels, sometimes called synthetic fuels, advanced sustainable fuels are made up of components derived from an approved carbon capture scheme or from municipal waste or non-food biomass, that achieves a greenhouse gas saving of at least the level of the current Renewable Energy Directive (RED).
READ MORE: Formula 1 on course to deliver 100% sustainable fuels for 2026
Advanced sustainable fuels remove carbon from the atmosphere within the production process. When compared to fossil fuels, this provides an 85-96% reduction in CO2 emissions.
F1's new generation of cars, introduced this year, are running on 'E10' fuel – a blend of 90% fuel and 10% renewable ethanol. Work with ARAMCO, and the sport's other fuel suppliers, has been ongoing for several months now, with systems being put in place to enable enough production of the 100% sustainable fuel to power the cars from 2026.
That unique fuel will have an impact on the wider world, too, as it has been designed in such a way that it can be dropped into most of the near-two billion cars on the planet. "This gives us the chance for these vehicles to be sustainable in as short a time as possible," says Domenicali. "F1 is taking a leadership and pioneering role for the good of society."
Brawn adds: "Our engines are already super-efficient – we have over 50% energy recovery from the fuel we use now. That is unheard of. F1 has always pushed the technology amazing well and it is genuine technology that can be used in road cars."
READ MORE: 'We achieved most of the targets' – Pirelli's Mario Isola talks 2022 successes, changes for 2023 and sustainability
Tweaking F1's global footprint
Another key area where the sport is making changes is logistics. That's no easy feat given it's a global championship that will travel to 20 countries across four continents during the 2022 season.
In 2020, F1 changed the way it broadcasts races by moving to a remote production model, which enabled a reduction in technical cargo being shipped around the world and less staff being sent to every Grand Prix.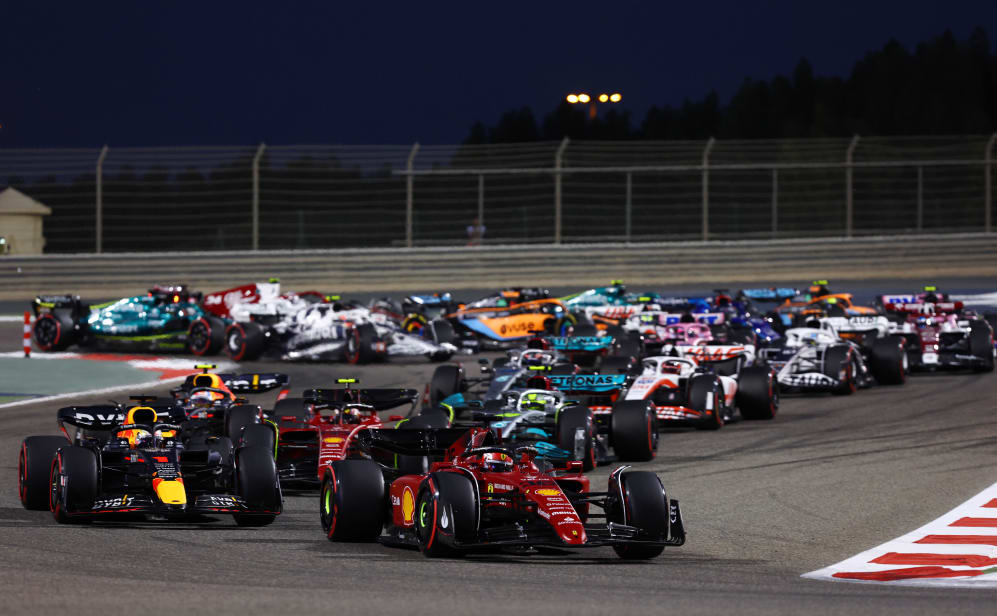 F1's logistics and engineering teams are designing 'flexible' shipping containers to allow for more fuel-efficient means of transport such as rail and sea freight, while also enabling a move away from the use of Boeing 747 aircraft to newer, more efficient 777 aircraft.
And then there's the analysis into tweaking the flow of future calendars, with races potentially grouped within regions. "That's something we're working on very hard, but it will take time," says Domenicali. "There are a lot of things that need to be considered, including commercial interests and specific requests from the promoters."
F1 NATION: Max's dominance, De Vries's delight and Alpine's driver dilemma – it's our triple-header review
Brawn adds: "We are working with our partner DHL to find ways of moving things around with much less impact on the planet and ultimately becoming Net Zero Carbon. Part of that is how we could regionalise the calendar in the future to have the North American races together, the European races together, the Middle Eastern races together and the Asian races together. It's not a simple problem to solve and will take time.
"If you don't do something, you won't have an impact. We need to travel the world but let's try to do it in a more efficient way. That's where the mindset has changed in the last few years."