Formula 1 commentary legend Murray Walker passes away, aged 97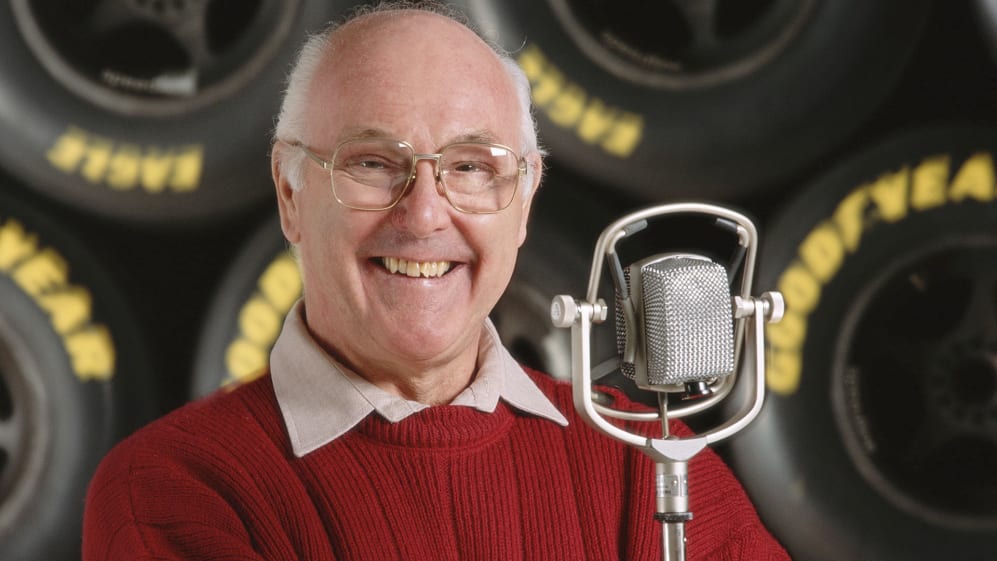 His voice came to define Formula 1 for generations of fans – but today it was announced that legendary commentator Murray Walker had passed away, aged 97.
A war veteran and former motorcycle racer and trials champion, Walker's broadcasting career began in 1948 at the Shelsley Walsh Hill Climb, going on to cover a whole gamut of motorsports, from touring cars to truck racing to rallycross.
But it was in Formula 1 where Walker really came to prominence, becoming the BBC's full-time commentator from 1978. He would only call time on his career after the 2001 United States Grand Prix – with Walker having won the affection of F1 fans the world over in the intervening years, not just for his passionate, excitement-filled commentaries of the sport's most iconic moments, but for his humble manner.
READ MORE: 'He brought the sport to life' – The great Murray Walker remembered
His famous collections of 'Murrayisms' only made the affection for him stronger.
"The lead car is absolutely unique, except for the one behind it which is identical", "there's nothing wrong with his car except that it's on fire" and "unless I am very much mistaken.... I am very much mistaken" are all phrases that have gone down in the annals of the sport, with Walker having been a member of the paddock much-loved by drivers, team principals and fellow media figures alike.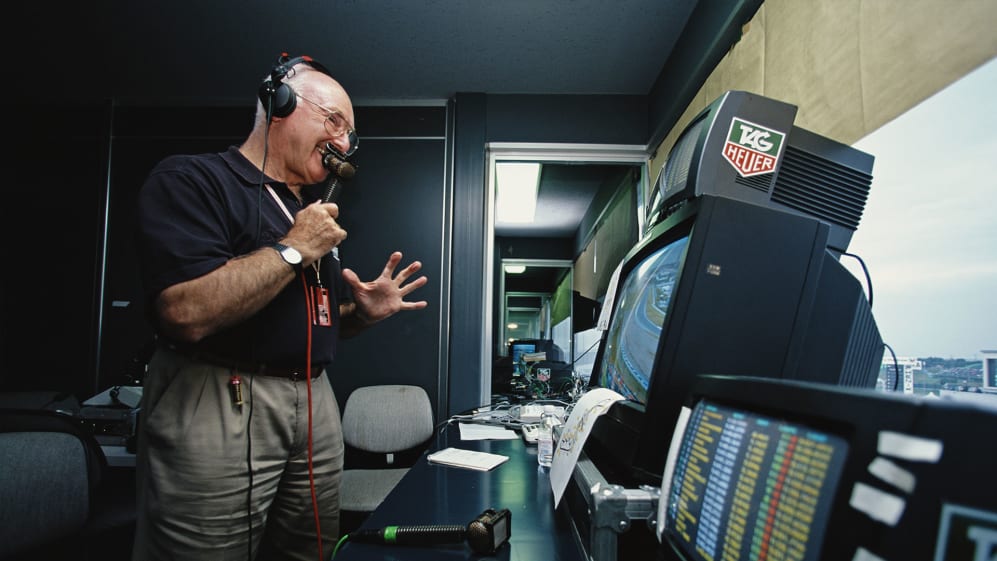 "I always regarded it as my brief not just to inform but to entertain," Walker said in an interview in 2011.
"I knew that 95 per cent of my audience weren't interested in the diameter of the gudgeon pin. What they wanted was to share the excitement that I was lucky enough to be witnessing. And lucky is the word: my work has taken me round the world umpteen times to countries I would never otherwise have visited, and I have rubbed shoulders with some outstanding people. I have been incredibly, gigantically lucky."
Formula 1 sends its condolences to Murray Walker's family.