Formula 1 goes on tour with 007's Bond In Motion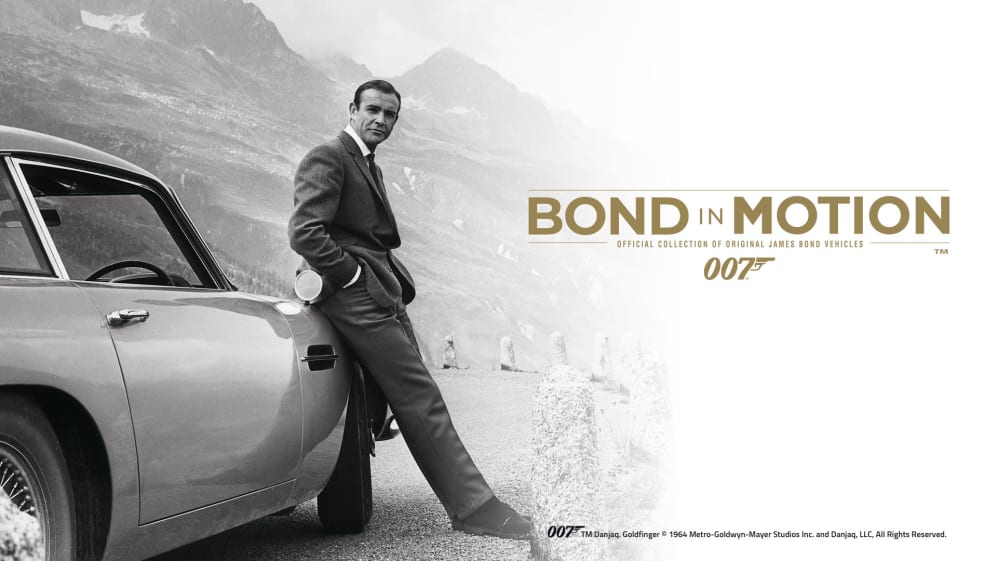 Formula 1 announces today that, following the huge success of 007's Bond In Motion exhibition in London, an exclusive touring version will visit six selected Grand Prix this year. Starting at the Formula 1 MyWorld Grosser Preis von Osterreich 2019 in Spielberg, Austria and ending at the Formula 1 Gran Premio Heineken d'Italia 2019 in Monza, Italy.
Bond In Motion complements the automotive heritage of Formula 1, in the year the sport celebrates its journey from the 1st race to the 1000th and beyond. The exhibition, in association with EON Productions, Metro Goldwyn Mayer (MGM) and sportsWorld, will showcase 12 cars which span six decades of Bond history, including both Bond and his adversaries' iconic cars. From Goldfinger's 1937 Rolls-Royce Phantom III to Spectre's Aston Martin DB10, fans will be able to immerse themselves in the visual spectacle of Bond.
Starting from the 28th June the exhibition will visit:
Spielberg, Austria (28 – 30 June) – (Front of main grandstand)
Silverstone, UK (12 – 14 July) – (F1 Fan Zone)
Hockenheim, Germany (26 – 28 July) – (F1 Fan Zone)
Budapest, Hungary (2 – 4 August) – (Turn 14)
Spa, Belgium (30 August - 1 September) – (F1 Fan Zone)
Monza, Italy (6 – 8 September) – (F1 Fan Zone)
F1 ticket holders will gain exclusive free entry to the exhibition, when they pre-book via eventWorld.com ticketing.
Sean Bratches, Managing Director, Commercial Operations at Formula 1® said: "We are thrilled to be working on such an exciting opportunity with both Bond In Motion and myWorld Group. We will bring motorsport fans a visual spectacle at six of our Grands Prix. James Bond is synonymous with cars, as are we with motorsport. The exhibition ensures we continue to elevate the fan experience at our races, putting them at the heart of everything we do."
Markus Ferrigato, CEO, of the ticketing platform eventWorld.com said: "It is a very special honor and pleasure for eventWorld to collaborate with Formula 1 and EON Productions on this spectacular exhibition series. Together with Formula 1, sportsWorld and luna.agency who is organizing the event series, we will provide an extra ordinary experience for everyone."