Formula 1 selects AWS as Official Cloud and Machine Learning Provider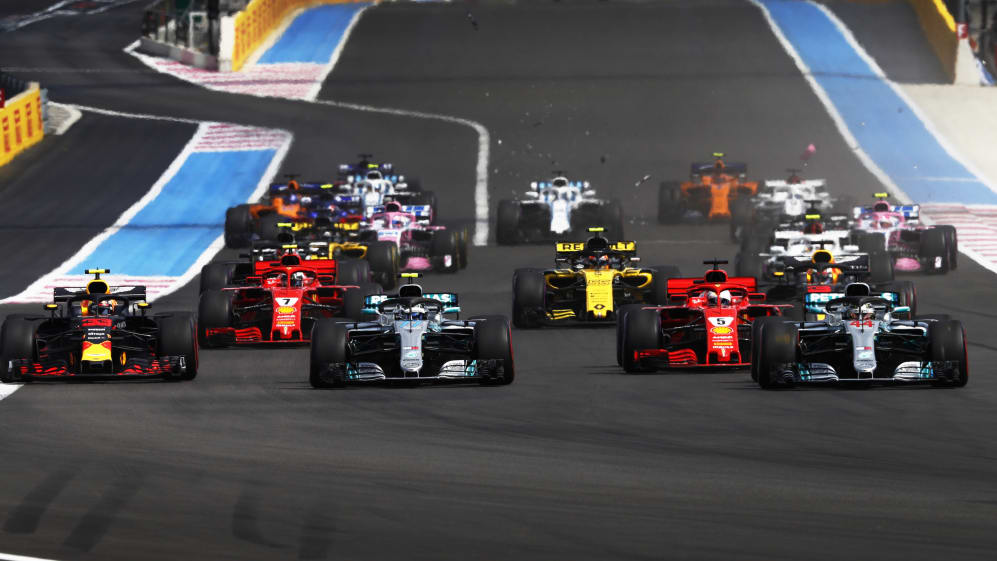 Today, Amazon Web Services, Inc. (AWS), an Amazon.com company (NASDAQ: AMZN), announced that Formula One Group (Formula 1) (NASDAQ: FWONA, FWONK) is moving the vast majority of its infrastructure from on-premises data centers to AWS, and standardizing on AWS's machine learning and data analytics services to accelerate its cloud transformation.
Formula 1 will work with AWS to enhance its race strategies, data tracking systems, and digital broadcasts through a wide variety of AWS services — including Amazon SageMaker, a fully managed machine learning service that enables everyday developers and scientists to easily build and deploy machine learning models, AWS Lambda, AWS's pioneering event-driven serverless computing service, and AWS analytics services — to uncover never-before-seen metrics that will change the way fans and teams enjoy, experience, and participate in racing.
Formula 1 has also selected AWS Elemental Media Services to power its video asset workflows, enhancing the viewing experience for its 500 million plus fans worldwide.
Using Amazon SageMaker, Formula 1's data scientists are training deep learning models with more than 65 years of historical race data, stored in both Amazon DynamoDB and Amazon Glacier. With this information, Formula 1 can extract critical race performance statistics to make race predictions and give fans insight into the split-second decisions and strategies adopted by teams and drivers.
For example, Formula 1 data scientists can predict when the window of opportunity is opening and closing for teams to pit their cars for maximum advantage, as well as determine the best timing for changing tires.
By streaming real-time race data to AWS using Amazon Kinesis, Formula 1 can capture and process key performance data for each car during every twist and turn of the Formula 1 circuits with unmatched accuracy and speed. Then, by deploying advanced machine learning via Amazon SageMaker, Formula 1 can pinpoint how a driver is performing and whether or not drivers have pushed themselves over the limit. By sharing these insights with fans through television broadcasts and digital platforms, Formula 1 is improving the fan experience, allowing them to dive deep into the inner workings of their favorite teams and drivers.
Pete Samara, Director of Innovation and Digital Technology at Formula 1, said: "For our needs, AWS outperforms all other cloud providers, in speed, scalability, reliability, global reach, partner community, and breadth and depth of cloud services available. By leveraging Amazon SageMaker and AWS's machine learning services, we are now able to deliver these powerful insights and predictions to fans in real time. We are also excited that the Formula 1 Motorsports division will run High Performance Compute workloads in a scalable environment on AWS. This will significantly increase the number and quality of the simulations our aerodynamics team can run as we work to develop the new car design rules for Formula 1."
Mike Clayville, Vice President, Worldwide Commercial Sales at AWS said: "Leveraging the cornucopia of services offered by the world's leading cloud, Formula 1 will engage with its growing global fan base in unique ways. Formula 1's years of valuable historical race data analyzed against the real-time information that is collected in every race using AWS's machine learning, streaming, and analytics services will uncover new racing metrics and insights that were unimaginable in the past. And, with AWS Elemental Media Services, they will engage their audience through truly differentiated experiences that will thrill generations to come."