Formula 1: The Official History is a new book charting the full 70-year story of F1 – order your copy now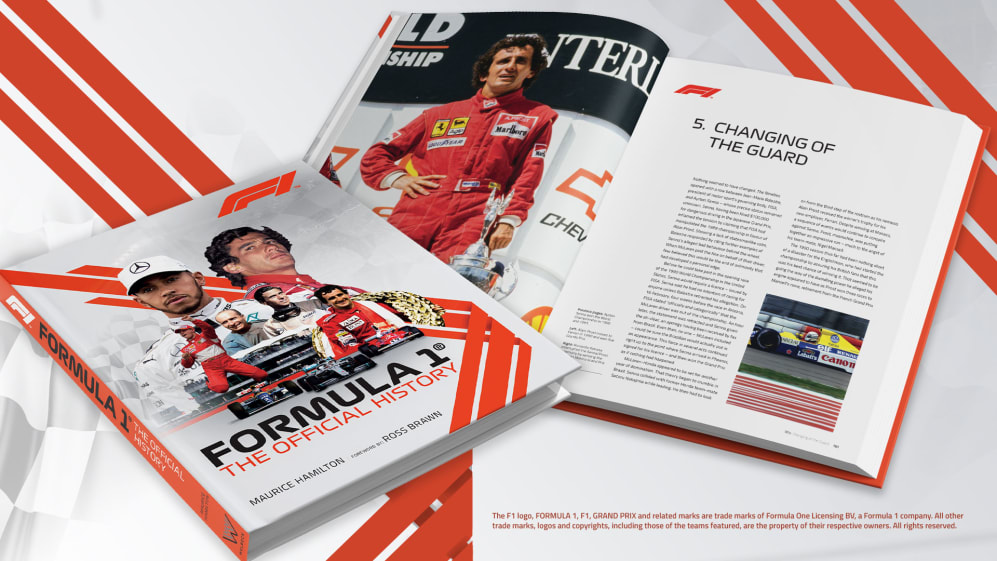 This year Formula 1 is celebrating seven decades since the very first World Championship season was held back in 1950, and to mark the occasion, highly respected motor racing journalist and author Maurice Hamilton has penned a brand new book charting the history of the sport.
Formula 1: The Official History brings together a superbly written account of the sport's history and an exceptional selection of stunning images from across 70 years of Formula 1.
The book charts the Formula 1 World Championship, decade by decade, from its first race at Silverstone in May 1950 through all 70 seasons. Each chapter tells the fascinating stories behind the greatest drivers and teams, important personnel, famous and infamous incidents, as well as key changes to the rules on design, safety and competitiveness.
Accessible and entertaining, this is the definitive visual history of the sport. The author has been given unique access to Ross Brawn, who was a key figure in winning World Championship titles at Benetton, Ferrari and then with his own Brawn team, before becoming one of the sport's key decision makers in his role as F1's Managing Director, Motorsport.
Author Maurice Hamilton was the motor racing correspondent for leading british newspapers The Guardian, The Independent, and The Observer for 30 years and a summariser on BBC Radio 5 Live's motor racing coverage. He has written over 25 books on F1.