Formula 1 to race in Austria until 2027 under new four-year deal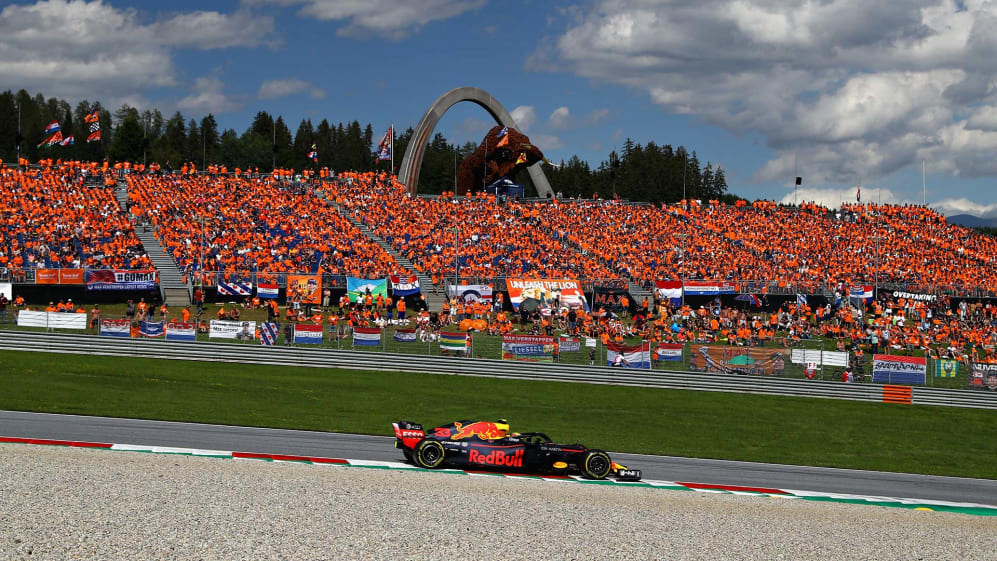 It has been announced that Formula 1 will continue to race in Austria until 2027, after a new four-year agreement was reached with the promoter.
The Austrian Grand Prix returned to the FIA Formula 1 World Championship in 2014, and since then the Red Bull Ring has welcomed millions of fans, with 303,000 supporters in attendance at last year's sold-out event.
IT'S RACE WEEK: 5 storylines we're excited about ahead of the 2023 Saudi Arabian Grand Prix
The last race under the current agreement, set to take place 30 June – 02 July 2023, will celebrate the 10th anniversary of the Austrian Grand Prix's return to the Formula 1 calendar, and feature an F1 Sprint for the second consecutive year.
And fans can now look forward to at least four more Grands Prix at the historic track, after Wednesday's announcement.
Stefano Domenicali, President and CEO of Formula 1, said: "The Austrian Grand Prix brings together the perfect mix of a challenging track, high-speed racing, and a beautiful venue for our fans, so I am delighted that we will be coming back to the Red Bull Ring until at least 2027 under this new agreement.
"As we celebrate the 10th year since our return to Spielberg, I would like to thank everyone involved in this renewal, especially the promoter and Red Bull and I want to pay tribute to Dietrich Mateschitz for the love, passion, and vision he brought to Formula 1 that has ensured the continued success of the event and the huge enthusiasm for our sport in Austria and around the world."
WATCH: Relive last year's epic Saudi Arabian GP as Verstappen and Leclerc scrap for victory
Erich Wolf, General Manager of Projekt Spielberg GmbH & Co KG, added: "We are proud of the special partnership we have with Formula 1, and we are absolutely delighted to be welcoming the top class of motorsport to the Red Bull Ring for a further four years. In signing this contract extension, Formula 1 has made a strong commitment to Austria, Styria and the Murtal region.
"As we enter the tenth year of our partnership with Formula 1, we want to celebrate this milestone with all the great fans of the sport and to thank them for their loyalty and the tremendous atmosphere they help to generate. Everyone is invited to experience another great race weekend at Spielberg in 2023."