Feature
IT'S RACE WEEK: 5 storylines we're excited about ahead of the 2023 Saudi Arabian Grand Prix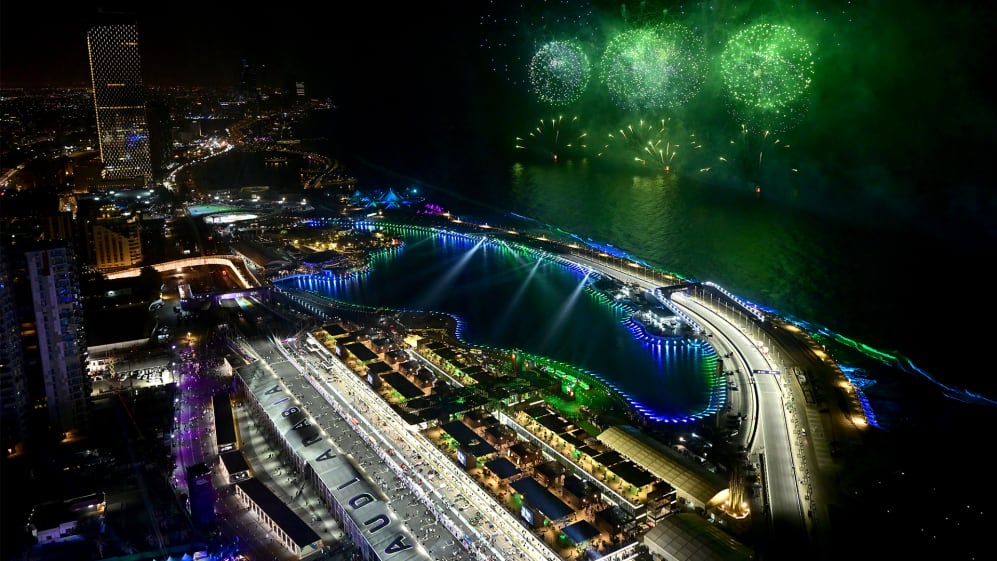 One down, 22 races to go. It's a long season and the picture from Bahrain is not necessarily what will be seen throughout the year, so let's take a look at some of the likely talking points heading into the second round of the season in Jeddah…
1. A different look at the top four picture
Red Bull were the class of the field in Bahrain, having looked to be throughout pre-season testing as well, so it was hardly a surprise to see Max Verstappen and Sergio Perez finishing first and second in the opening round. But Bahrain is not a circuit that always shows off the true competitive order.
READ MORE: Horner lauds Red Bull for 'phenomenal' start to 2023 but expects rivals 'to come back hard' in future races
In fact, no circuit can guarantee it, because of the differences in venues that we visit across the season. But the first race was on a track that prioritises traction and rear tyre performance, whereas Jeddah is a different test altogether.
The high-speed street circuit could well see a change in the pecking order when it comes to the top four teams.
While Red Bull's advantage could be reduced by a combination of the track suiting their car less and their rivals more, the chasing trio of Aston Martin, Ferrari and Mercedes were all so closely-matched in Bahrain that even a slight revision could have a big impact on finishing positions.
2. Lance Stroll's ongoing recovery
Over the course of the opening weekend, it was Aston Martin who emerged as the closest challenger to Red Bull over a race distance, although it took Fernando Alonso a significant portion of the race to climb through into third place.
Three positions behind him, though, his team mate was doing something remarkable. Lance Stroll was driving with two broken wrists and a broken toe, and after overtaking George Russell was closing in on Lewis Hamilton in the closing stages as he scored solid points.
READ MORE: Stroll updates fans on extent of injuries in lengthy Instagram post
To do so within two weeks of surgery was quite frankly incredible, and Stroll shared his full recovery story from accident to race on his social media channels last week.
But the Canadian was clearly not at 100% and still getting used to the car having missed pre-season testing, so he believes the extra two weeks between the opening races will be invaluable in allowing him to be in better shape.
How strong he is feeling by the time Friday practice starts remains to be seen, because the Jeddah Corniche Circuit is an unforgiving venue with little room for error compared to Bahrain and its larger run-offs. Stroll will need to build up in a different way, but if he continues his stunning rate of recovery, then his opening race performance bodes well for Aston Martin's season.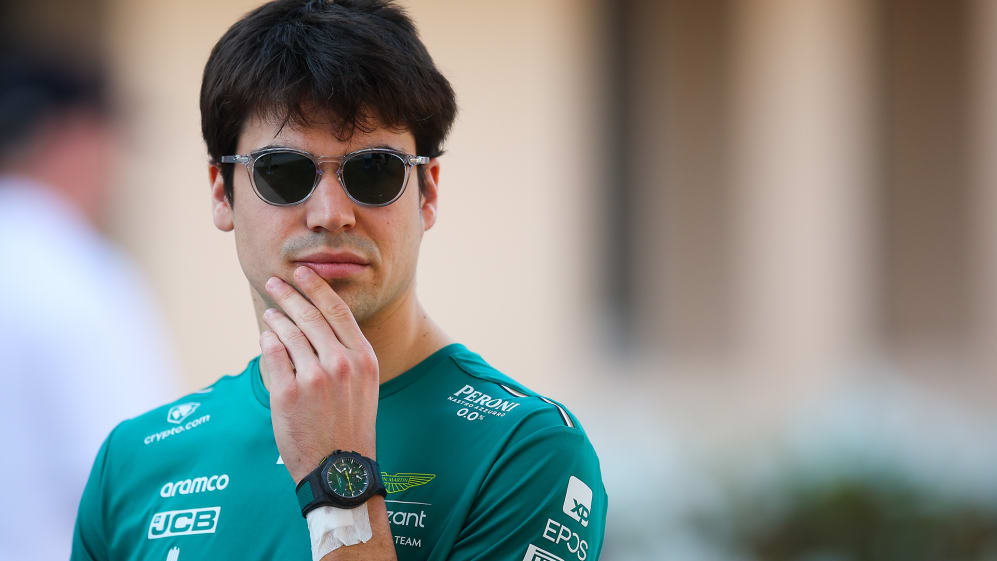 3. How the rest of the grid is shaping up
It feels as if the field has been split into two sections this year, with the top four – comfortably led by Red Bull so far, admittedly – and then the remaining six teams. No longer is there a midfield and backmarkers, as evidenced by the fact five different teams saw drivers drop out in Q1 in Bahrain.
That statistic only just came to be, as McLaren very nearly lost both drivers in the first part of qualifying; but Lando Norris set his lap time before Logan Sargeant, meaning he was ranked ahead of the Williams rookie despite their times being identical, allowing Norris to progress.
F1 INBOX: Your questions on Alonso, Leclerc and Aston Martin answered after the Bahrain Grand Prix
In the race, McLaren looked more competitive than they had been warning and Norris was threatening points before needing to make multiple pit stops to address a pneumatic pressure leak. Oscar Piastri had similarly moved forward before retiring with a reliability issue, giving the team plenty to work on between races.
If McLaren run reliably, though, then they will see themselves as a contender for points just like the rest of the field, which was led by Valtteri Bottas and Alfa Romeo in Bahrain. That wasn't a clear picture though, with Pierre Gasly climbing from last on the grid to ninth for Alpine, and Alex Albon holding off Yuki Tsunoda for the final point. And all after Haas got a driver into Q3.
Your guess is as good as mine when it comes to what the order will be in Jeddah, but everyone will have their eyes on the top 10.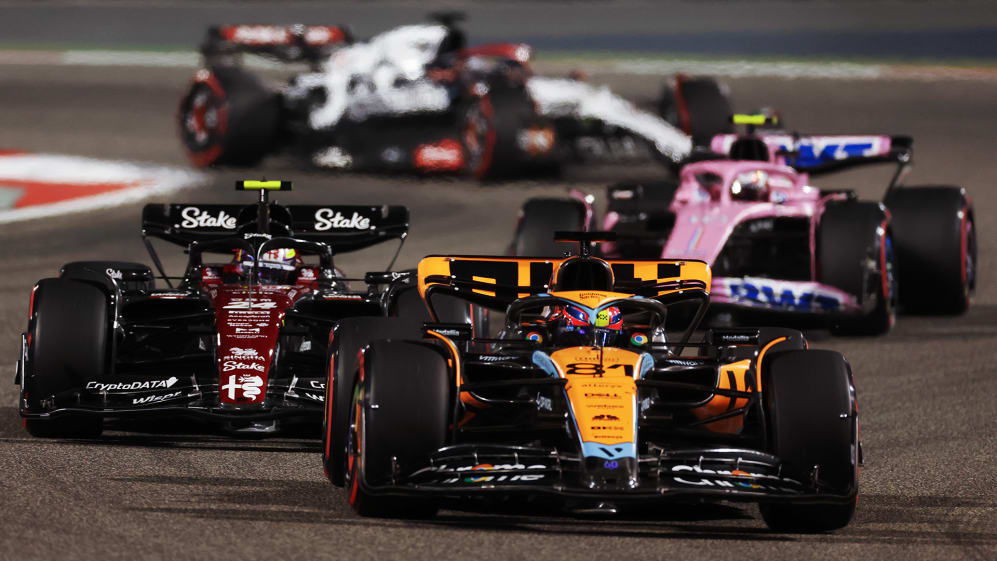 4. Rookies set for a tougher test
Saudi Arabia will also provide a new test for the three newcomers to F1. At Williams, Sargeant was the lead rookie in Bahrain but Piastri was unable to complete the race and Nyck de Vries saw a strategy gamble backfire late on. For all three, there were encouraging signs, but on a track they know well.
Having completed pre-season testing in Bahrain and run on it in junior categories, the circuit is one that allows rookies to make mistakes without major punishment thanks to its layout and generous run-off areas. Going slightly over the limit and then pulling back from it is an acceptable approach. In Jeddah, that's just not the case.
READ MORE: 'I loved every second of my F1 debut' – Logan Sargeant takes you behind the scenes in his exclusive new F1.com column
The circuit is a huge challenge in terms of its high-speed corners and close walls, meaning even slight adjustments can lead to a car running into the barrier.
Sargeant knows that first-hand, having impressed in his first race weekend of his rookie F2 season in Bahrain last year before crashing in qualifying on the Jeddah Corniche Circuit and failing to score.
Piastri also has knowledge of the track from 2021, but De Vries has never driven at this venue and will face a steep learning curve. All three were beaten by their team mates in the opening round and will want to get closer moving forward, but Jeddah is a tough place to try and do it.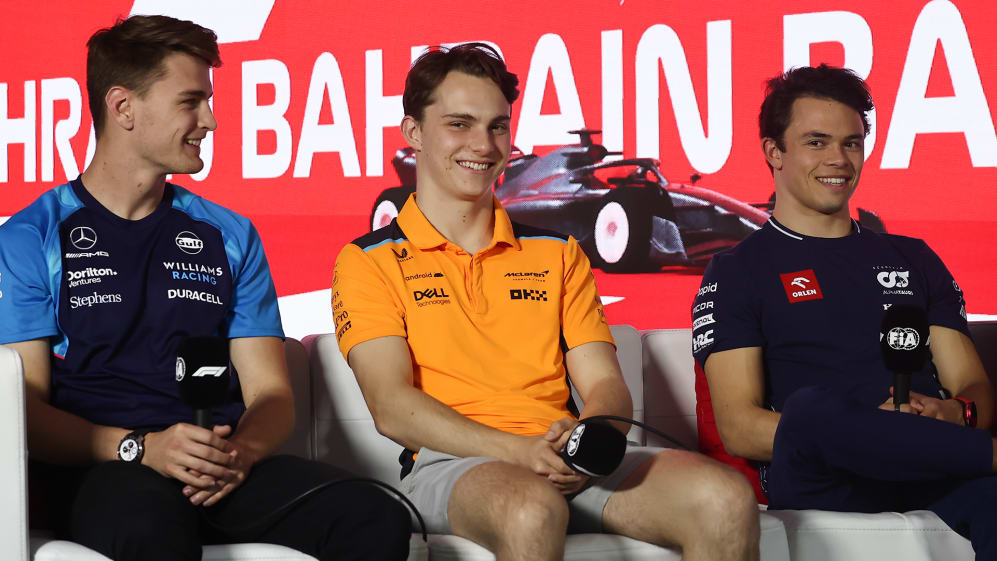 5. Track changes to improve racing
The original track layout in Jeddah wasn't only challenging in terms of the corner sequences and speeds, but sight lines were also tricky, with drivers unable to see the exit of the next corner in some instances.
In response to driver feedback, the race organisers have moved the walls at Turn 8, Turn 10, Turn 14 and Turn 20 to improve visibility, while rumble lines – like you get on a motorway to warn you if you stray out of lane – have been added at the latter two corners to ensure drivers remain within track limits.
READ MORE: Jeddah Corniche Circuit announce track changes ahead of 2023 Saudi Arabian GP
There have been a number of tweaks to the kerbs around the track to allow for better stability with the new generation of car, while a particularly challenging section that has seen multiple incidents in the past two years – the chicane at Turn 22 and Turn 23 – has been tightened, with speeds expected to be some 30-50km/h lower than in the past.