Formula 2 and Formula 3 announce provisional calendars for 2021 season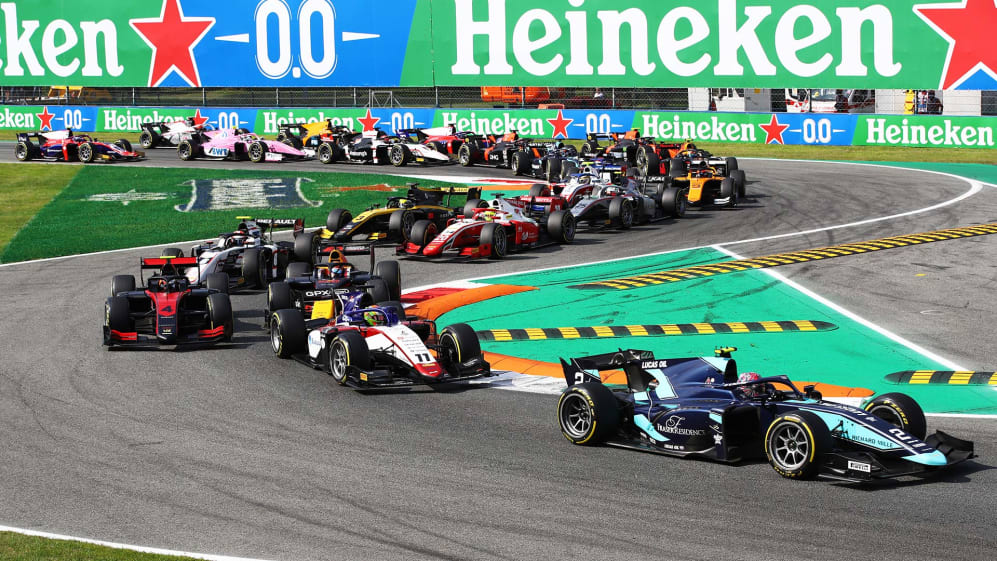 The provisional 2021 season calendars for Formula 2 and Formula 3 have been announced, with the two series no longer set to race at the same Grand Prix weekends as part of a series of cost-cutting measures announced last week.
In a change to previous years, both F2 and F3 will hold three races per event, but will race at fewer venues. As a result, the F2 2021 provisional calendar is made up of eight rounds – four less than in 2018, 2019 and 2020 – but will have the same number of races.
READ MORE: F2 and F3 to hold three races per weekend from 2021 as part of new cost-cutting measures
The season will kick off at the Bahrain International Circuit on March 26-28 and will resume at Monte-Carlo in Monaco at the end of May. Two weeks later, the F2 family will travel to Baku in Azerbaijan.
The fourth round will take place on July 16-18 at Silverstone, UK before a summer break. The action will pick-up again at Monza, Italy on September 10-12. The final three rounds will take place overseas, the first at Sochi in Russia on September 24-26.
The paddock will then travel for the first time to Jeddah in Saudi Arabia on November 26-28. Finally, the season will conclude at the Yas Marina Circuit in Abu Dhabi in the first week of December.
2021 Formula 2 Provisional Calendar
26-28 March – Sakhir, Bahrain
20-22 May – Monte Carlo, Monaco
04-06 June – Baku, Azerbaijan
16-18 July – Silverstone, UK
10-12 September – Monza, Italy
24-26 September – Sochi, Russia
26-28 November – Jeddah, Saudi Arabia
03-05 December – Yas Marina, Abu Dhabi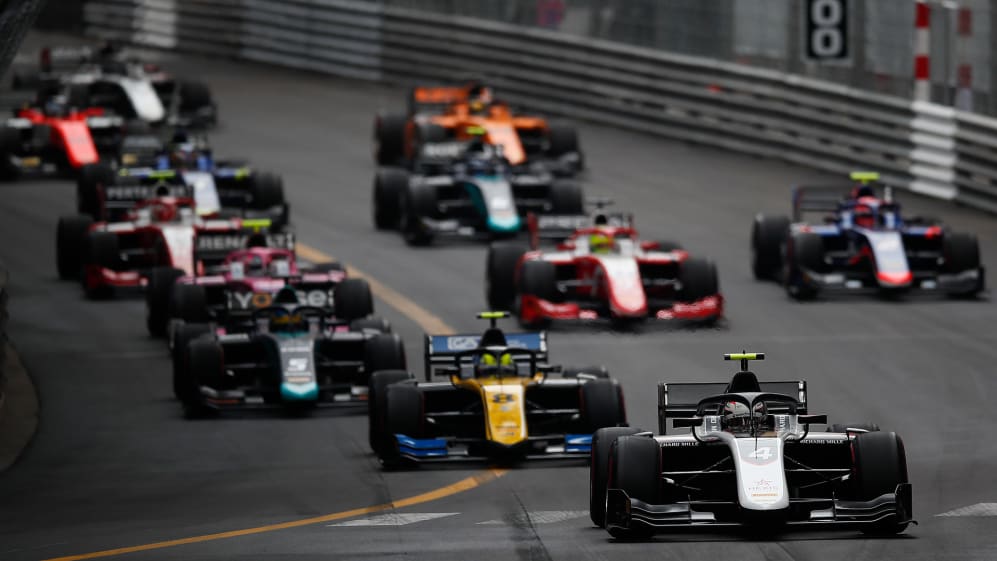 Meanwhile, F3 will have seven rounds with three races at each, making a total of 21 races – three more than in 2019 and 2020.
Six rounds will be held in Europe, including new venue Zandvoort in the Netherlands. The 2021 season will open on familiar grounds at the Circuit de Barcelona-Catalunya in Spain on May 07-09. It will be followed by the return of Le Castellet, France on the F3 calendar on June 25-27.
READ MORE: 8 key questions on Formula 2 and Formula 3's new cost-cutting measures answered
The paddock will then travel to Spielberg in Austria a week later before racing at Budapest in Hungary on the first weekend of August. The competition will resume with a triple-header kicking-off at Spa-Francorchamps, Belgium on 27-29 August, followed by Zandvoort on the first weekend of September, back-to-back with Monza in Italy.
The season will conclude overseas on October 22-24 at another exciting and new venue, Austin's Circuit of The Americas in the USA.
2021 Formula 3 Provisional Calendar
07-09 May – Barcelona, Spain
25-27 June – Le Castellet, France
02-04 July – Spielberg, Austria
30 July-01 August – Budapest, Hungary
27-29 August – Spa-Francorchamps, Belgium
03-05 September – Zandvoort, Netherlands
22-24 October – Austin, USA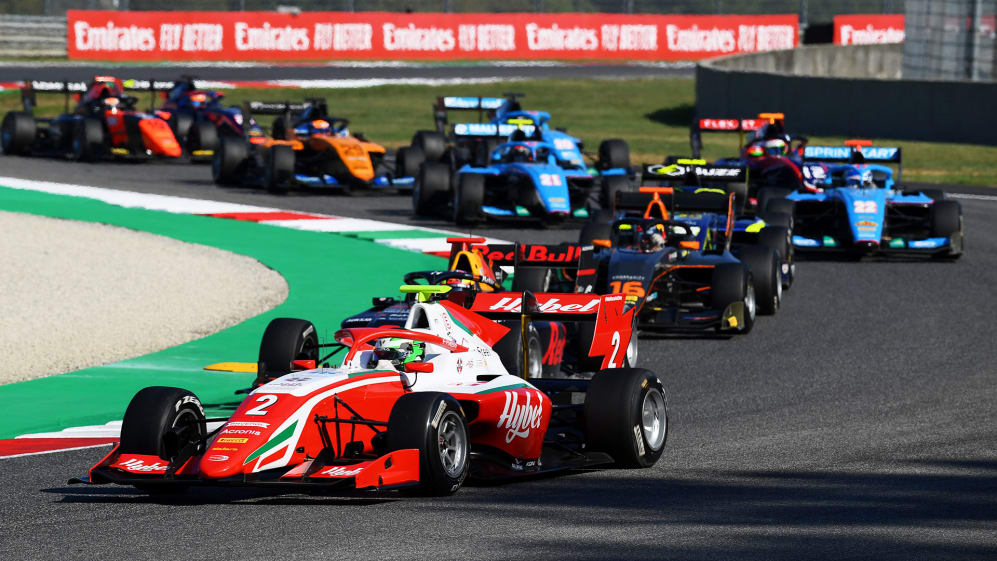 Formula 2 and Formula 3 CEO Bruno Michel said: "As announced last week, one of our costs control measures for 2021 is to limit the number of rounds which will automatically lessen the teams' budget. But thanks to F1 and the FIA's support, we will now have three races per event.
"The 2021 F2 provisional calendar is a mixture of European and overseas circuits, with venues that have always been very popular amongst the drivers and the fans alike. The addition of Jeddah in Saudi Arabia makes it all the more exciting.
READ MORE: Formula 1 announces provisional 23-race calendar for 2021
"I'm quite interested to see the F3 cars run at Zandvoort and Austin. These are two exciting new venues for us. We will also go back to Le Castellet where we saw great racing in previous years. F3 may no longer be racing on the same weekends as F2, I am pleased to confirm that all F3 events will take place alongside Formula 1."
The provisional F2 and F3 calendars for 2021, along with that for the F1 season, remain subject to approval by the FIA's World Motor Sport Council.