Podcast
FORMULA WHY: How Formula 1 is striving to become a more sustainable sport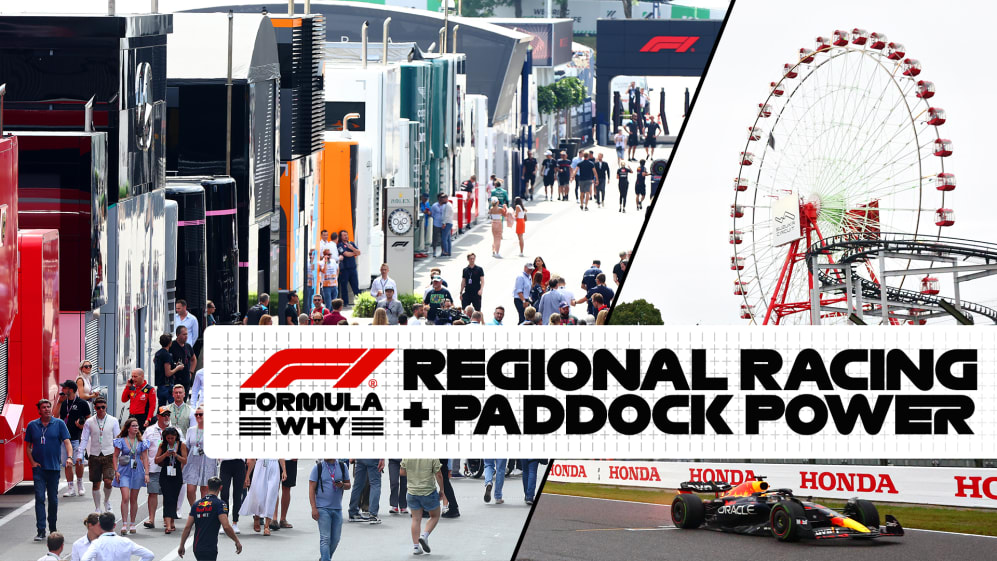 On the latest episode of the all-new Formula Why podcast, the team and their panel of special guests answer all you need to know about Formula 1's plans to become a more sustainable sport.
The new Formula Why podcast, hosted by Katie Osborne and Christian Hewgill, sees the pair answering 'why?' questions each week, with the aim of giving fans the inside line about how F1 works.
F1 NATION: Max dominates as Red Bull make it a record 12 wins in a row – it's our Hungarian GP review
On the latest episode, the duo are joined by Formula 1's Head of Sustainability Ellen Jones, as well as McLaren CEO Zak Brown and the papaya team's Sustainability Director, Kim Wilson.
Together, they dig into the crucial topics surrounding sustainability in Formula 1, including the increasing regionalisation of the Formula 1 calendar – as well as the impact of the low-carbon energy system trialled for the first time in Austria.
They also take a look at the plans for using sustainable fuels in 2026, the positive effect of that move and how those fuels can be used in road cars.
Formula Why joins in-depth interview podcast Beyond The Grid and magazine show F1 Nation in the official F1 podcast line-up, and you can listen to the latest episode in the player above or by clicking here.
If you want to get involved in Formula Why, you can suggest a question for the podcast to answer by recording a voice note and emailing it to Why@F1.com.