Podcast
FORMULA WHY: Just how much harder is it to drive in the rain?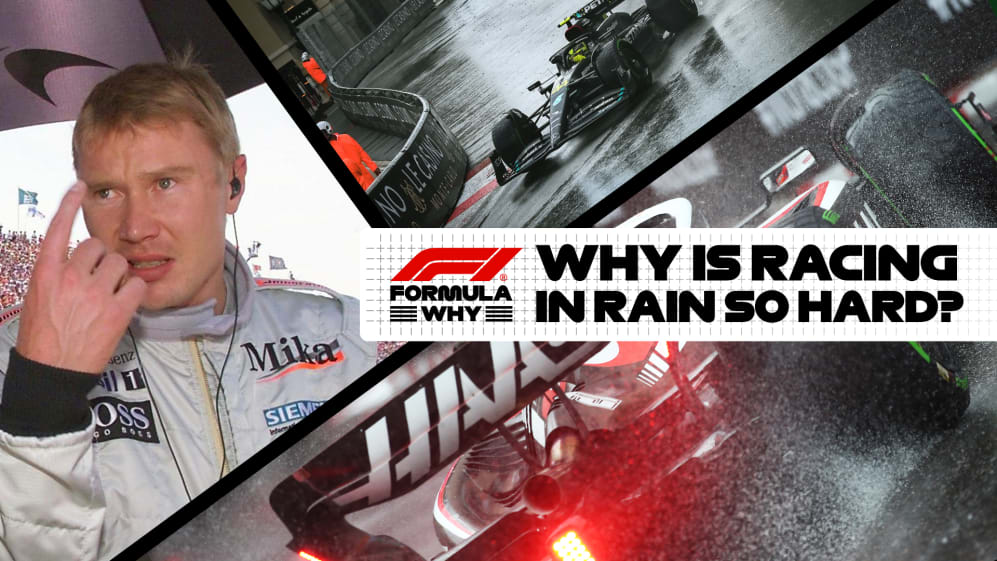 Monaco last weekend saw the F1 drivers confronted with rapidly changing conditions late on, with the rain appearing suddenly to soak the track and cause all sorts of strategy dilemmas. And with the potential of some wet stuff for Spain this weekend, we want to know – what makes it so hard to race F1 cars in the rain?
The Formula Why podcast, hosted by Katie Osborne and Christian Hewgill, will see the pair answering 'why?' questions each week, with the aim to give fans more knowledge about how Formula 1 works.
This week, their goal is to find out just what makes wet tracks so treacherous. Is it a grip issue? Poor visibility? Is it all about strategy choices, and can the driver really make all the difference in the wet? There have been some famous examples over the years – with a few of the current crop renowned for their prowess when the rain falls.
READ MORE: Russell believes Mercedes can 'jump' Ferrari with new upgrades as Mercedes chase P2 in constructors'
The duo are joined by former world champion Mika Hakkinen. The Finn is here to discuss his famous win in the wet/dry Belgian Grand Prix back in 2000, and what made the difference for him that day. He touches on what an extreme test driving in the wet is, especially when it comes to testing out a driver's reflexes.
Also joining the podcast is Kevin Magnussen's Race Engineer, Mark Slade. The Haas man details just what makes a great wet-weather driver, and how tense it can be on the pit wall when forced to watch the cars slithering around, with such fine margins between car-defining performances and total disaster.
Lastly, Motorsport scientist Dr Diandra Leslie-Pelecky discusses just why steering, braking and racing in the rain is so much harder than in the dry.
READ MORE: Ocon hopes Monaco podium is 'first of many' for Alpine this season as team remain committed to 100-race plan
Formula Why joins in-depth interview podcast Beyond The Grid and race analysis show F1 Nation in the official F1 podcast line-up, and you can listen to the latest episode in the player above or click here to listen.
If you want to get involved in Formula Why, you can suggest a question for the podcast to answer by recording a voice note and emailing it to Why@F1.com.