Russell believes Mercedes can 'jump' Ferrari with new upgrades as they chase P2 in constructors'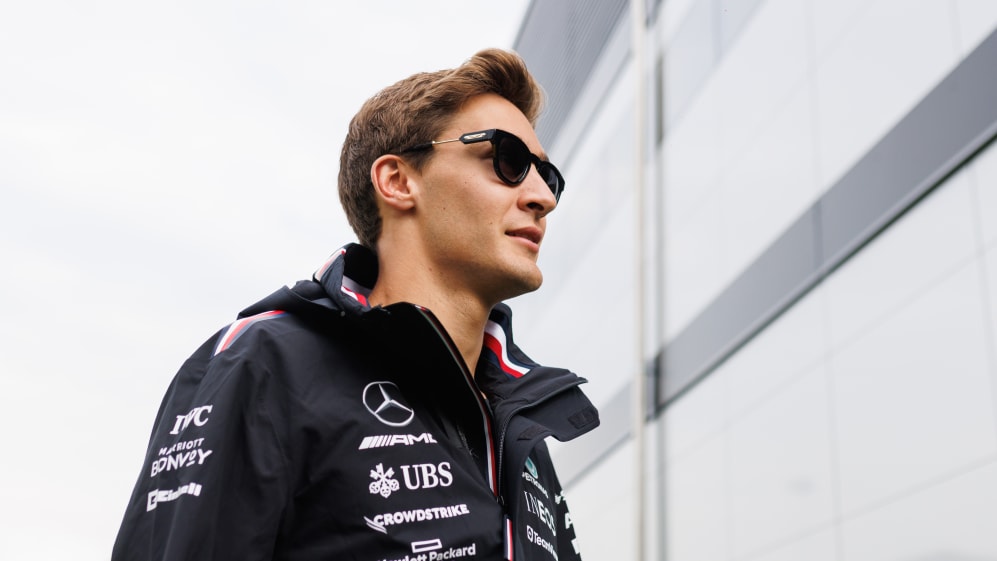 George Russell and Lewis Hamilton were handed a new-look car in Monaco, the W14 running not just some upgrades, but a whole new design concept. But while the streets of Monte Carlo were not the ideal location to test that package out, Russell was confident that they could learn far more heading into the Spanish Grand Prix.
With fourth and fifth in Monaco and a decent haul of points, Mercedes are back in contention in the constructors' championship, vying with Aston Martin to be Red Bull's closest challengers – just one point separates the two teams. Mercedes are heading back to a track where the car performed well last year too, with Russell grabbing a podium at this race 12 months ago.
READ MORE: Alonso addresses chances of Spanish GP victory as home fans give him 'special energy'
"I think when you look on Saturday performance, we're certainly behind Aston Martin, Ferrari, sometimes the Alpine as well," Russell said.
"Looking at Sunday we're a little bit closer to Aston Martin. It'll be a good test this weekend. I think we can jump ahead of Ferrari, close that gap to Fernando [Alonso] as he is definitely very fast, close the gap to Red Bull and get P2 in the constructors'."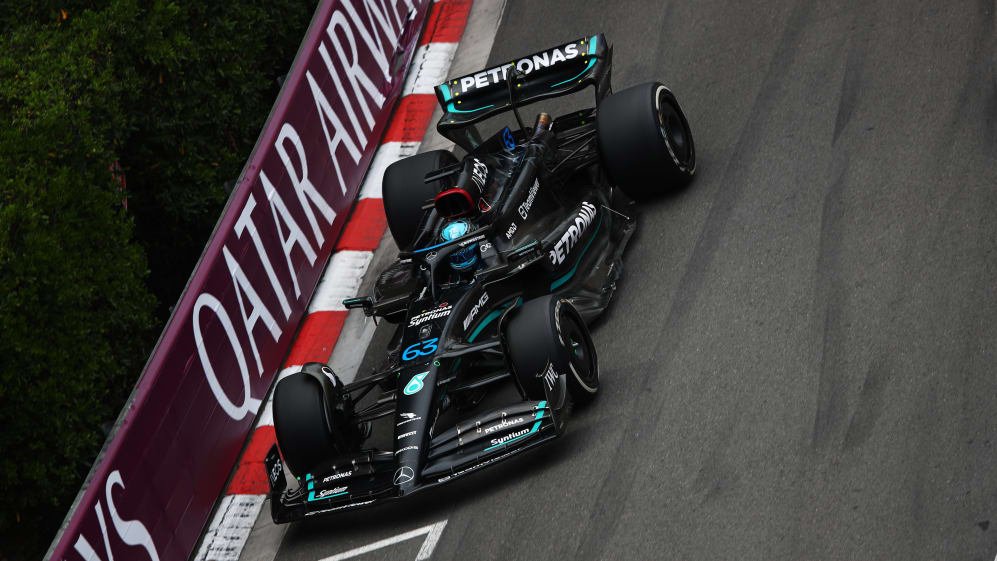 As for the particulars of the upgrades, with Mercedes moving away from their sleek sidepod design and going to a more conventional approach, with a new floor, front suspension and rear wing accordingly, Russell was cautiously optimistic.
"Firstly, no nasty surprises and considering how much we changed, that was a positive in itself. This will be the true test. We didn't learn anything in Monaco so this will be where we take a new baseline and we'll learn from there.
"We've made a lot of changes since the Bahrain test and we learned pretty quickly into the season that the car wasn't where we wanted to be. This as I say should be the new baseline and we can perform from here."
NEED TO KNOW: The most important facts, stats and trivia ahead of the 2023 Spanish Grand Prix
Hamilton likewise was in a good mood when asked about how he sees his weekend panning out, at a circuit where he used to dominate. He won five races on the bounce here between 2017 and 2021, only being dethroned last year by Max Verstappen.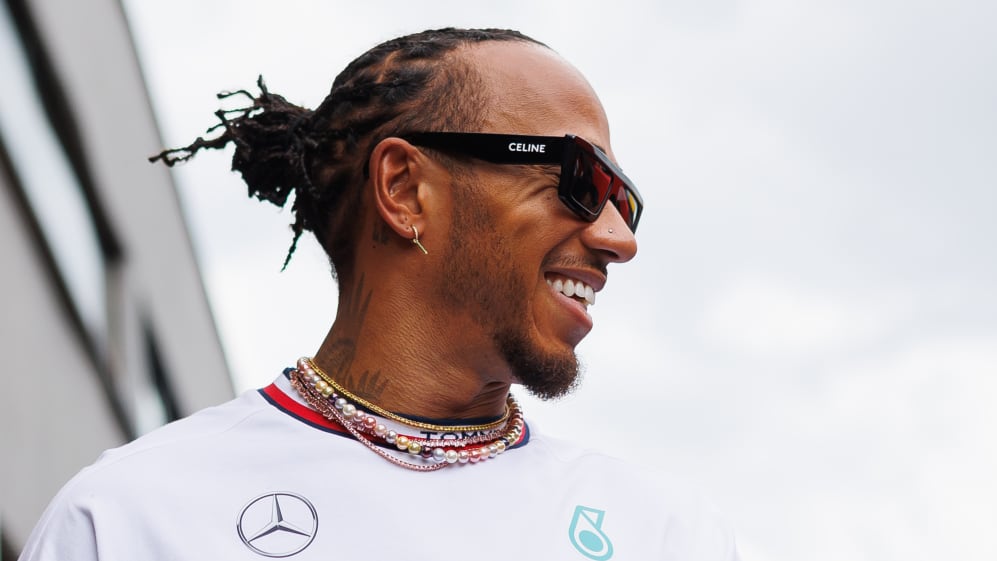 The experienced veteran was cautious though, given the track changes have made this an even-quicker circuit. That could have a bearing on tyre degradation, something Mercedes have struggled with at times this season.
"I'm hoping the car is in a sweeter spot." he said. "There is only medium, not very many slow speed corners here. So, it will be a really good test on the efficiency of our car.
"There is going to be a lot of degradation here because it's going to be so high speed. But with the weather though, the weather is going to be a big part."
READ MORE: Verstappen sets simple target for rest of the season as he ponders whether Red Bull can win every race in 2023