Podcast
FORMULA WHY: Undercut strategies, red lights, jobs in F1 and much more – your 'why' questions answered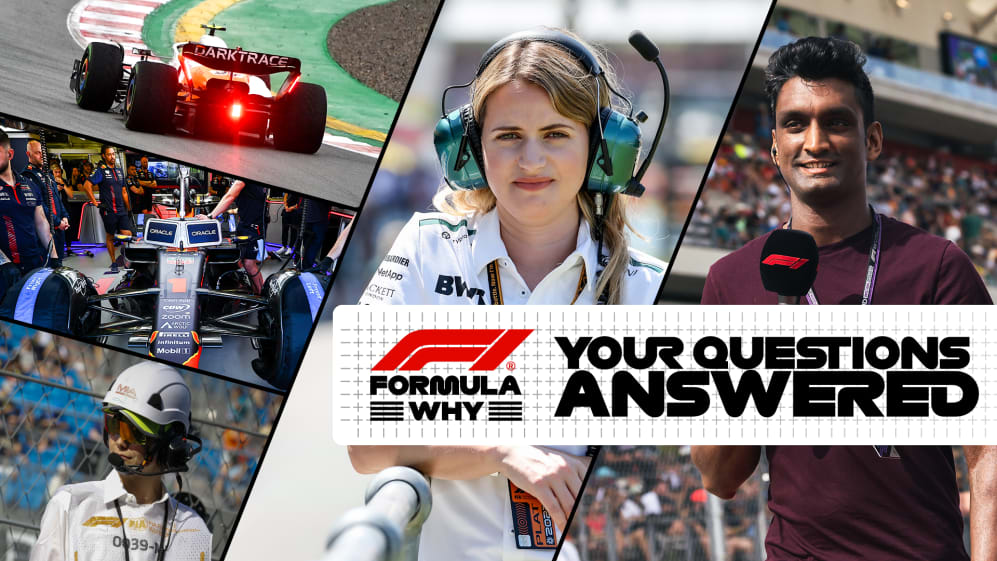 The Formula Why crew are back for an all-new episode, but this time for another special instalment of 'Your Questions answered'. The team and their esteemed panel of guests tackle some of big questions that you, the fans, have sent in.
Joining hosts Katie Osborne and Christian Hewgill once again, are our very own F1 Correspondent Lawrence Barretto and former Aston Martin Head of Strategy Bernie Collins, who both share some expert insight.
BEYOND THE GRID: Giancarlo Fisichella on driving with Ferrari, Force India and helping Fernando Alonso become a champion
The quartet tackle some very interesting questions such as: what is 'the undercut' strategy and why can it win races, why do F1 drivers look at screens when they're back in the garage, why do F1 cars have red lights on them, and plenty more.
To hear from Osborne, Hewgill, Barretto and Collins on these topics and more, you can listen to the episode by hitting go in the player above or by clicking here.
Formula Why joins in-depth interview podcast Beyond The Grid and race analysis show F1 Nation in the official F1 podcast line-up for 2023, giving fans comprehensive coverage of the sport.
If you want to get involved in Formula Why, you can suggest a question for the podcast to answer by recording a voice note and emailing it to Why@F1.com.