Report
FP3: Ferrari one-two in wet-dry Melbourne practice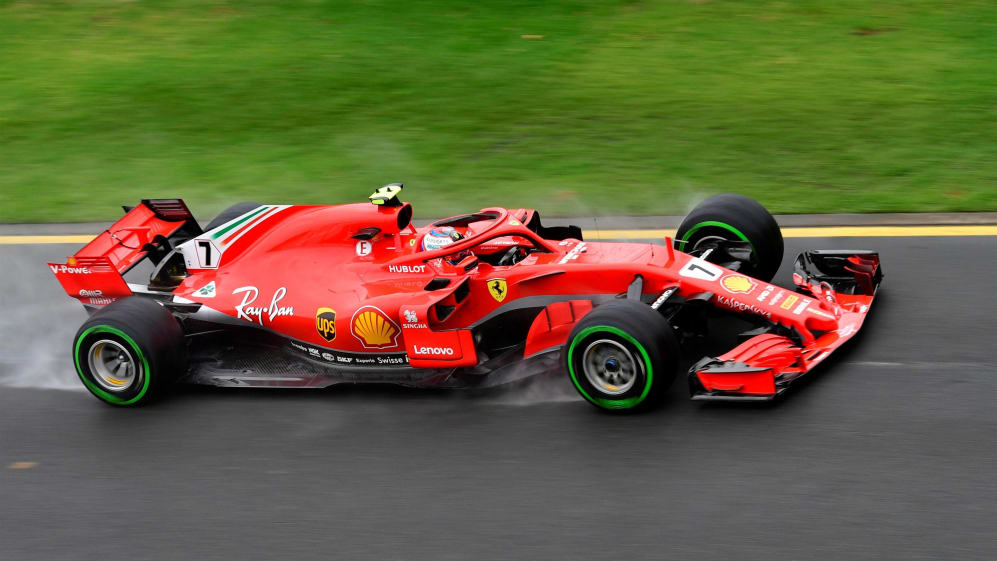 Qualifying in Australia should be dry – but after a wet final practice on Saturday, the formbook remains very much up in the air. Only in the dying minutes of FP3 were conditions suitable for slick tyres, allowing Ferrari's Sebastian Vettel to go fastest from team mate Kimi Raikkonen, and Sauber's Marcus Ericsson.
The late appearance of the sun – and the rapid drying of the track surface – led to a rather unrepresentative time sheet, with over eight seconds covering the top ten.
Wet tyres were the order of the day at the start of the hour, until McLaren's Fernando Alonso led the switch to intermediate rubber just a few minutes in. In fact it was almost 20 minutes before Renault's Nico Hulkenberg became the first man to set a lap time.
Max Verstappen then provided some typically spectacular sideway action as he upped the ante for Red Bull, before the two Mercedes made an appearance, Lewis Hamilton having been delayed by a technical issue remedied via a steering wheel change.
Valtteri Bottas had the edge on his team mate as the silver cars relieved Alonso of P1 in the timesheets, but as conditions settled there was little to choose between Mercedes and McLaren.
Then, with less than 15 minutes to go, Vettel was the first to gamble on dry tyres – and the times began to tumble, ultimately leaving Verstappen fourth and Red Bull team mate Daniel Ricciardo – carrying a three-place grid penalty – sixth, separated by the Renault of Carlos Sainz.
Bottas and Hamilton found themselves pushed down to seventh and eight respectively, ahead of the McLarens of Alonso and Stoffel Vandoorne.
Further down the order, Williams did an excellent job to get Lance Stroll on track after work to fix a gearbox problem on the Canadian's FW41, while Force India chose to save themselves for qualifying, with Sergio Perez and Esteban Ocon each completing just a single installation lap.
So what did we learn? Mercedes, McLaren and Red Bull all look good in the wet. What does it mean for qualifying? Arguably very little – hence a highly unpredictable fight for pole remains in prospect…