Feature
Friday Pace Analysis – France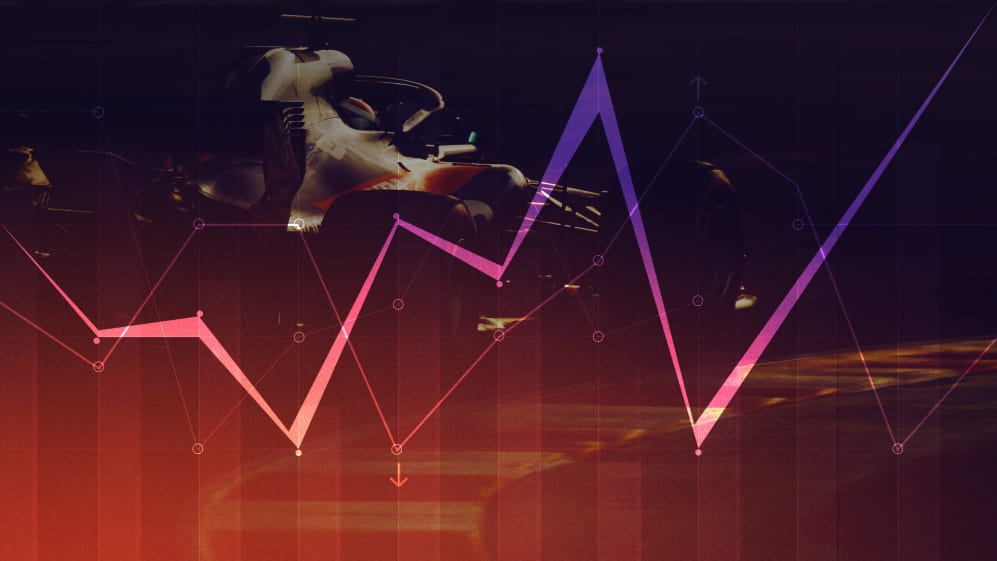 Ferrari offered hope Mercedes might not have it their own way this season with their speed in Canada. But while Circuit Paul Ricard boasts long straights like Montreal that allow the Prancing Horse to make the most of their commanding power unit, it has more corners, where they will struggle. So after Friday practice, where will the red cars stack up against the so far dominant Silver Arrows? Let's crunch the numbers…
ONE LAP PACE
Mercedes appeared a class apart in Friday practice, with Lewis Hamilton heading Valtteri Bottas in FP2 before the silver duo swapped positions in the second session. Of the two, Bottas appeared the more content and comfortable out on track over the two 90-minute sessions. Hamilton, meanwhile, was scrappy across both sessions, losing the rear end and running off track on more than one occasion.
But even then, the reigning five-time world champion was still quick enough for second. The gap to Bottas – 0.424s – might seem big, but consider that Hamilton's best time was set on the medium tyres, whereas Bottas set his leading time on the soft. This was because Hamilton made a mistake on his low fuel run. If Pirelli's estimation of 0.6s between compounds is correct, Hamilton is actually the quicker of the two.
The duo were both very strong on the medium tyre, with their advantage over the Ferraris in a like-for-like comparison with that rubber extending by around two tenths of a second. As their speed on that tyre, relative to those on the soft, was competitive, it means they will likely attempt to make it through Q2 on that rubber, and in doing so, they will not need to race the softs, which tail off quickly during a long run.
Ferrari took up their usual position as the biggest threat to Mercedes, but it wasn't a threatening as they would hope. Leclerc was more than half a second adrift, and Vettel couldn't do much better as he made a couple of errors on his low-fuel run. The duo were busy testing a series of new parts, including a front wing, so it will have been tougher to build a rhythm and momentum as their programme would have been adjusted from the norm. They can, however, take heart from their performance in the medium- and high-speed corners, as you can see below, where they hold an advantage. It's the slow-speed where they are still really suffering.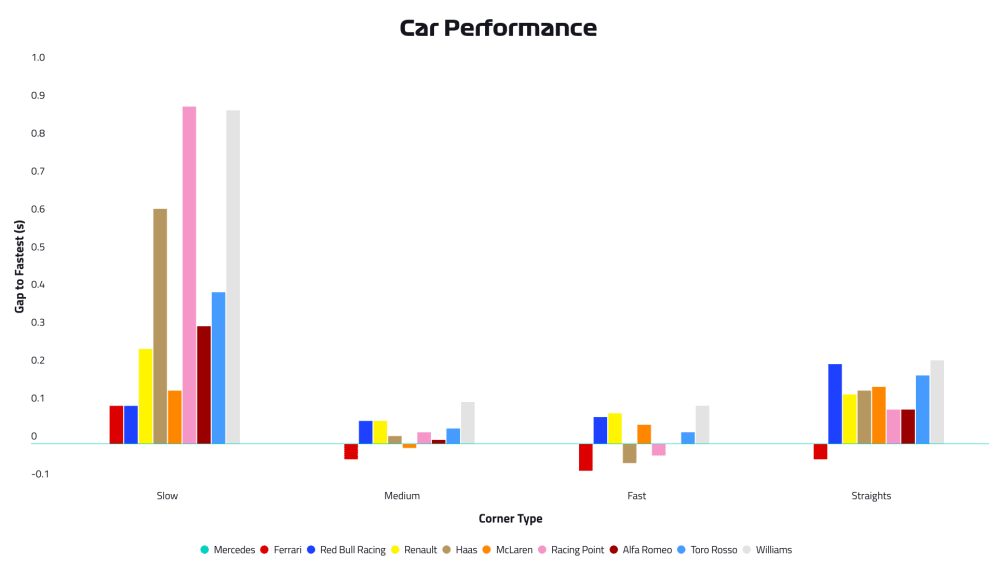 Best single lap
All times set on softs apart from Renault (hards), in second practice
1 Mercedes (Valtteri Bottas) 1:30.937s
2 Ferrari (Charles Leclerc) 1:31.586s +0.649s
3 McLaren (Lando Norris) 1:31.882s +0.945s
4 Red Bull (Max Verstappen) 1:32.049s +1.112s
5 Alfa Romeo (Kimi Raikkonen) 1:32.667s +1.740s
6 Haas (Kevin Magnussen) 1:32.789s +1.852s
7 Renault (Daniel Ricciardo) 1:33.020s +2.083s
8 Toro Rosso (Alexander Albon) 1:3.023s +2.086s
9 Racing Point (Sergio Perez) 1:133.300s +2.363s
10 Williams (George Russell) 1:34.614s + 3.677s
It's surprising to see McLaren so high up in the single lap charts. Sure, they benefitted from being the last team to complete their low-fuel runs, when the track would have been at its best. But the evidence suggests the orange and blue cars, which feature a bunch of new bits this weekend, have the potential to get a strong result here - especially as neither Sainz nor Norris was entirely happy with their car.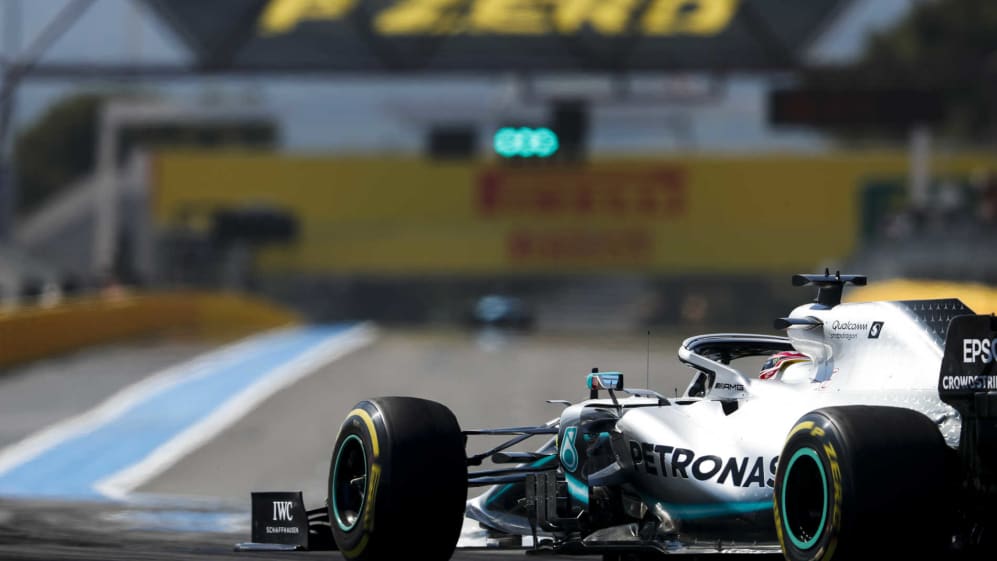 There were encouraging signs from Alfa Romeo, who have struggled for performance – particularly in the race - of late, with Kimi Raikkonen putting them fifth overall in the pecking order. As usual, Raikkonen insisted "you cannot read too much into Fridays" but the feeling inside the team and the laptimes suggest they are looking stronger than they have done for four races.
Haas were next up, and not for the first time this season, they had a disjointed and challenging session. It's something of a surprise to see Renault down in seventh, the French manufacturer having brought a host of aerodynamic updates to their home race as well as a new spec engine, which only Daniel Ricciardo is running. Both drivers said they had "positive" days, though, and the feeling internally is that there is good pace in the car with the expectation that they should be challenging for Q3 come Saturday afternoon.
Toro Rosso were only a fraction off Renault in eighth, with Racing Point now taking up an increasingly familiar ninth place. Williams, who are planning a significant upgrade before the summer break according to their deputy team chief Claire Williams, were quite a way off the pace to bring up the rear as both Robert Kubica and George Russell, plus Nicholas Latifi who stood in for the latter in FP1, struggled with the balance.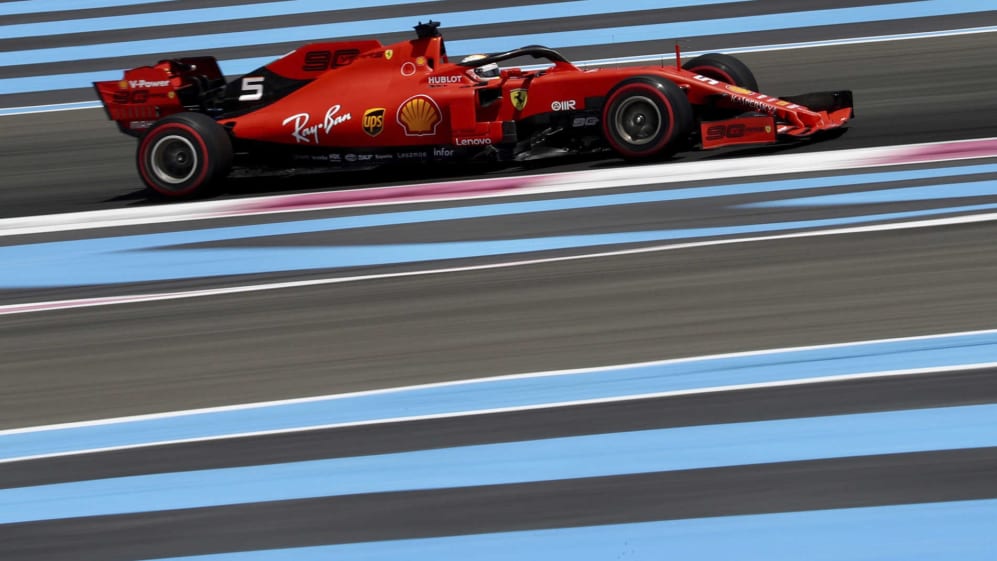 RACE PACE
Hosting a Grand Prix on the Cote d'Azur during the summer is almost a guarantee for a glorious weekend – and this time around, the weather Gods have not disappointed. Toasty conditions have greeted the teams each day since their arrival, creating a holiday-style vibe (helped by the paddock beach bar) at Circuit Paul Ricard.
On track, such good weather has implications, though. Track temperatures have hovered around 55-60C, putting them among the highest we've seen all year. Combine that with a track that has been resurfaced in several areas and the result is cars sliding around and drivers bemoaning a lack of grip.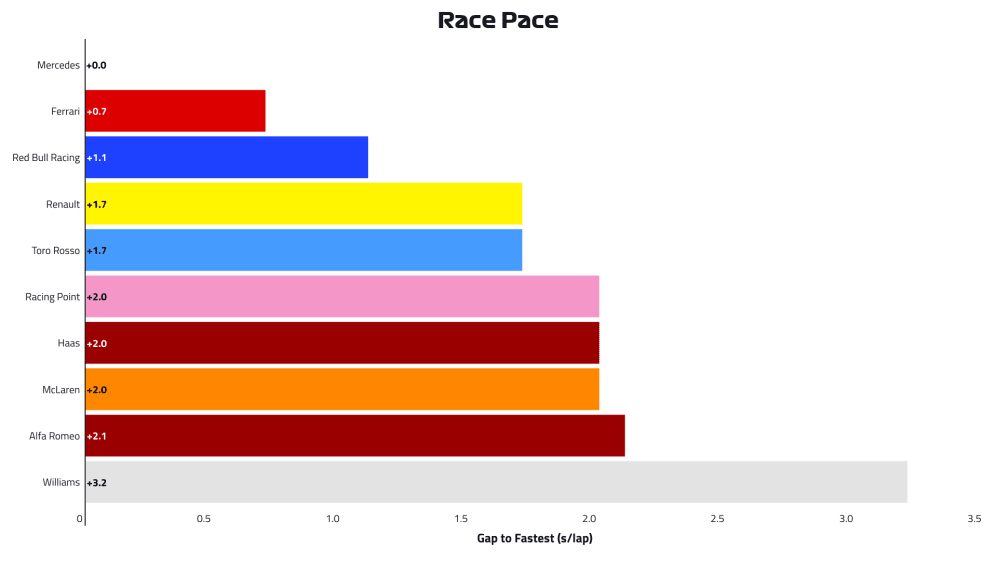 The track improved as the day went on, but it's clear from the long runs on the soft tyres that Pirelli's least durable compound available in France is not a great race tyre – and if you're forced to start on it, you'll be diving into the pits pretty sharpish to swap for the mediums or, if you want to make a one-stop work, the hards.
Pirelli say there's around 0.6s between the soft and medium, though that gap is potentially smaller. Judging by the running done by Mercedes, they will almost certainly be able to get through Q2 on the mediums. Ferrari and Red Bull would hope to do so, too, if they want to figure, but it will be much tighter for them.
All this puts Mercedes in a strong position, particularly if you look at their long run pace, which according to our data puts them 0.7s/lap faster than Ferrari. Bottas spoke of the medium tyre, during the long run, feeling very consistent. His laptimes were consistently between 1m35-1m36s throughout, which was several tenths of a lap better than what Vettel managed on his long run on the same rubber.
The size of the gap between Mercedes and Ferrari looks daunting on the long runs, but consider that Ferrari usually make gains overnight. And in Canada, data suggested after Friday practice that Mercedes would have an advantage of 0.8s/lap on Ferrari, which is 0.1s/lap worse off than in France, and in Montreal, Ferrari showed they had the race pace to compete.
Red Bull are next up in the long run charts, around 0.4s/lap slower than Ferrari but 0.6s/lap ahead of Renault. That suggests they could be in for a lonely race for fifth and sixth come Sunday. Behind them, Renault have perked up, backing up the feeling from Ricciardo and Hulkenberg that they felt good in the car when it was loaded up on fuel. They're matched by Toro Rosso, which bodes well for Kvyat as the Russian could do with all the pace he can get as he will likely be starting at the back because of engine penalty.
Racing Point, Haas, McLaren and Alfa Romeo are all well-matched, reiterating the fact that the midfield is incredibly close this year. Of the quartet, McLaren have impressed the most from Saturday to Sunday in terms of pace improvement, so expect them to figure in the fight for points providing they do their homework on Friday night. Williams remain locked at the bottom, some way off the pace.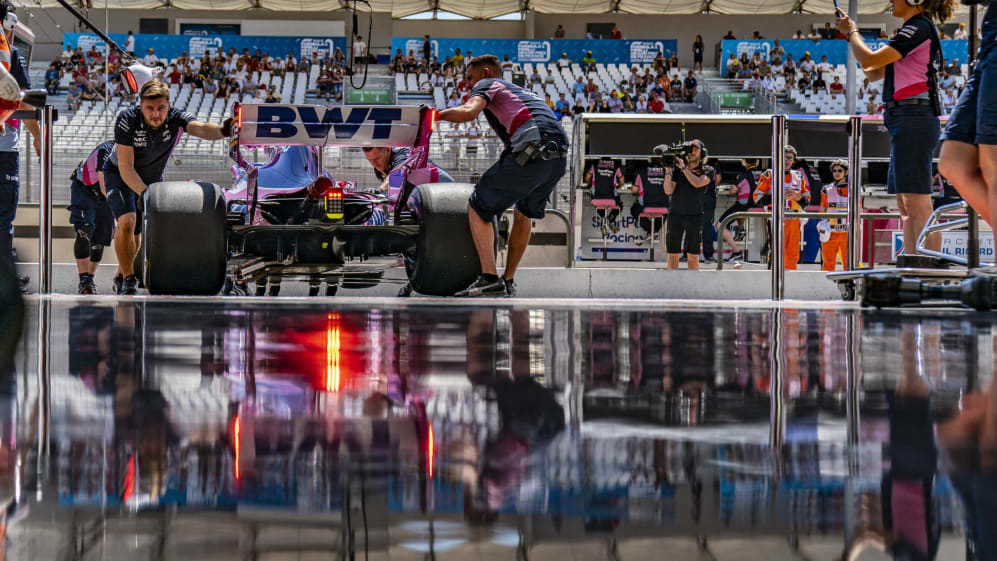 VERDICT
As expected Mercedes are the ones to beat across both qualifying and the race. The Silver Arrows' advantage in the corners has helped nullify their straight-line speed advantage of Ferrari, courtesy of their class-leading power unit, around the turns of Circuit Paul Ricard.
But don't count out Ferrari just yet. A lot of today was about data gathering of new parts, which included a new front wing, so final practice should offer us a better indication of where their true performance lies. Red Bull, too, tend to show more promise in race trim and could play a part if they can get through Q2 on the medium tyres.
Behind them, there will be a scrap for the remaining points, with Renault and McLaren looking like the most likely to take the spoils. Much will depend on who gets into Q3 via the soft tyre and is therefore at risk from attack from behind as P11 downwards will have free tyre choice and will almost certainly avoid the soft.
A one-stop strategy is the most likely scenario, particularly as the pit lane has been extended and is running at a lower than usual speed limit of 60kph and therefore extends the time required to make a stop. That means the start on Sunday will be crucial, as will tyre management to allow for the extending of stints.
Temperatures are expected to stay warm, hovering around 28C throughout, though more cloud cover is predicted come Sunday. Those conditions, combined with a new track surface that has made things challenging for the drivers, should hopefully make for an entertaining weekend of action!