Sainz happy to finish Friday in P8 after 'suffering' in McLaren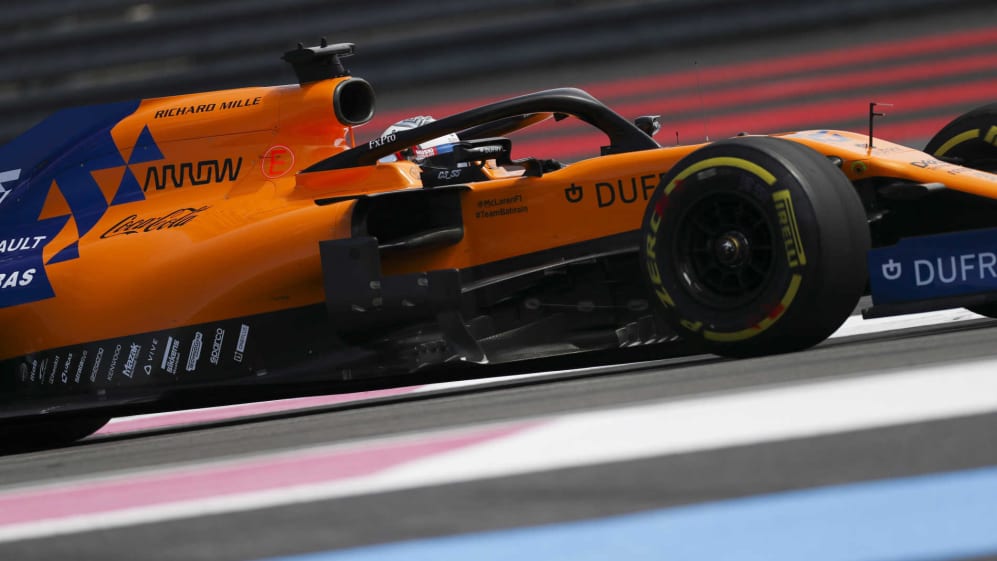 Friday was a good day in the office for McLaren in France. Lando Norris finished FP2 fifth, behind only the Mercedes and Ferraris, while team mate Carlos Sainz was eighth – despite being far from content with his car around the colourful Circuit Paul Ricard.
"You know it's been a good day when you are not happy with the car and you're suffering out there and you're still P8," said Sainz after the day's two 90-minute practice sessions, "so that gives me good confidence for tomorrow.
"We still need to change quite a lot of things, because we were running quite a lot of experimental parts, again changing floors, changing quite a lot of stuff on the car, to try and see where the performance is."
Last time out in Canada, Sainz finished Friday an impressive fourth, only to qualify five places lower on Saturday. In France the Spaniard is cautiously optimistic of reversing the trend, given the potential that he feels remains untapped.
"Hopefully for tomorrow we can put together all the good pieces and have a better day," he added. "Today we were strong, but I will say this track suits our car whenever we qualify P6 or P7. Until then, after Friday it's very difficult to say."
Team mate Norris was similarly reluctant to read too much into McLaren's early form, despite finishing behind only the two Mercedes and two Ferraris, but also suggested there is more to come from the car.
"I think as a team we've done a good job and the pace looks fairly promising – but we said that as well in Canada and it didn't turn out too well on Saturday," said the Briton, who qualified eighth in Montreal.
"It's been a good day, the speed's been pretty good, but the car's not quite there yet in terms of what we can achieve. I think if we put everything together tomorrow, hopefully everyone else stays behind us and we can have a good qualifying."