Feature
Friday Pace Analysis – Singapore Grand Prix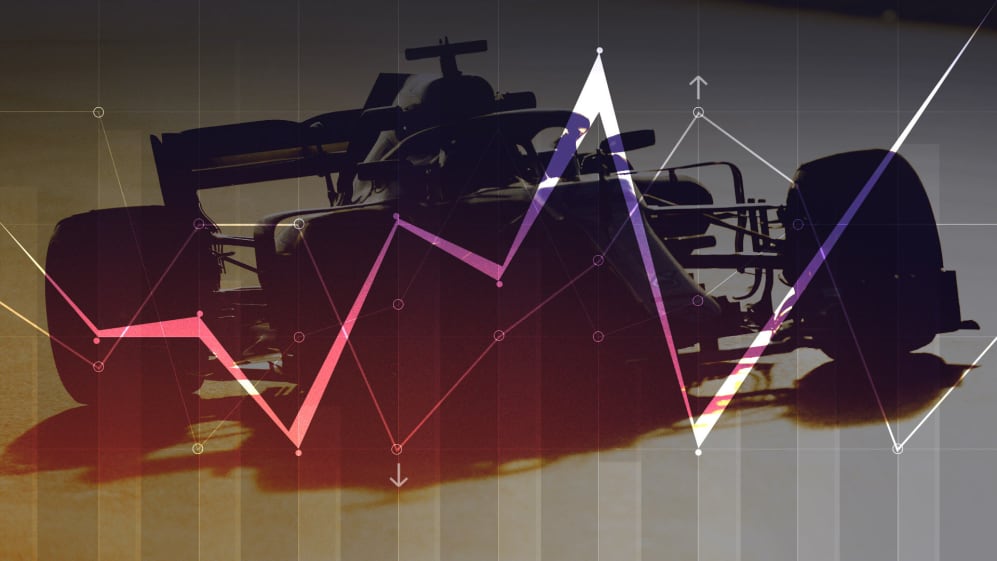 After Ferrari took the spoils at the last two Grands Prix, the SF90 at ease with the high-speed low downforce layouts of Spa and Monza, Mercedes and Red Bull were favourites to battle it out for the top spot on the rostrum under the lights in Singapore. So how is it looking after Friday practice? Let's dig into the data…
ONE LAP PACE
With 23 turns, a Grand Prix that nudges Formula 1's two-hour cut-off time and sweltering hot conditions (humidity hovers around 80%), the Singapore Grand Prix weekend is the most physically and mentally demanding race on the calendar. So it was no surprise to see drivers leaving their garages after Friday practice dripping with sweat and topping up on cold liquids.
Of the 20 drivers, who was the happiest? Well, it was a close run thing between championship leader Lewis Hamilton and Red Bull's Max Verstappen. Hamilton was the quickest of all on the soft tyres on Friday, but he was only 0.184s faster than the Dutchman. The duo were well clear of the field, with Ferrari's Sebastian Vettel, who wasn't happy with the balance, a staggering eight tenths of a second off the ultimate pace.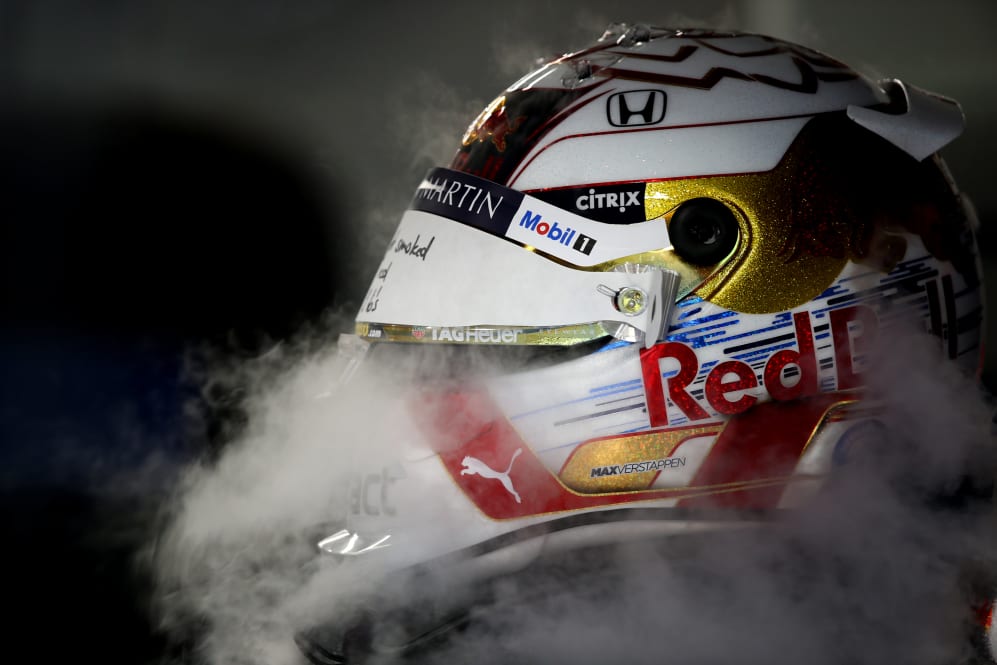 READ MORE: 'I feel better in the car than I've done for a while', says Hamilton after topping FP2
Hamilton described himself as "really happy", which says a lot considering he usually likes to play things down on a Friday. He added: "I felt much better in the car today than I have for a while." Ominous, eh? But he is still wary of a threat from Red Bull saying the RB15 "was looking very, very quick" around Singapore's Marina Bay Street Circuit.
Best single lap
1 Mercedes (Lewis Hamilton) 1m38.773s
2 Red Bull (Max Verstappen) 1m38.957s +0.184s
3 Ferrari (Sebastian Vettel) 1m39.591s +0.818s
4 McLaren (Carlos Sainz) 1m40.145s +1.372s
5 Renault (Nico Hulkenberg) 1m40.324s +1.551s
6 Toro Rosso (Pierre Gasly) 1m40.637s +1.864s
7 Racing Point (Sergio Perez) 1m40.875s +2.102s
8 Alfa Romeo (Antonio Giovinazzi) 1m41.128s +2.355s
9 Haas (Romain Grosjean) 1m41.392s +2.619s
10 Williams (Robert Kubica) 1m42.177s +3.404s
After a torrid couple of races, Verstappen was looking pretty perky after his efforts on Friday, the Dutchman able to get on the pace very quickly, feeling "the car was working really well in both practice sessions". Red Bull's pace in the medium-speed corners was particularly impressive, our data showing they were the most impressive team in that type of corner, while they matched Mercedes like-for-like in the high-speed turns.
It's also notable that Verstappen encountered traffic on his soft-tyre qualifying simulation and only improved by two tenths of a second compared to his hard-tyre run, suggesting there is plenty more to come from him.
Ferrari don't appear to be at the races in Singapore, the Scuderia comfortably third best and likely out of contention for pole
This is the first time we're going to see what the spec 4 Honda engine can really do in qualifying trim, after Verstappen opted not to complete a typical qualifying programme at Monza because grid penalties would be confining him to the back of the grid anyway. The early signs are positive, based on his low-fuel running on Friday. He was second on the grid last year – could he make it one step better come qualifying on Saturday and put himself in the box-seat for victory come Sunday afternoon?
READ MORE: Verstappen says Red Bull 'look strong – and have more to come in qualifying'
Ferrari don't appear to be at the races in Singapore, the Scuderia comfortably third best and likely out of contention for pole. Vettel was the faster of the two red cars, but struggled with understeer in both the day and night sessions. He did admit he encountered traffic on his short runs – so the deficit isn't quite representative – but he concedes Mercedes were "very strong today".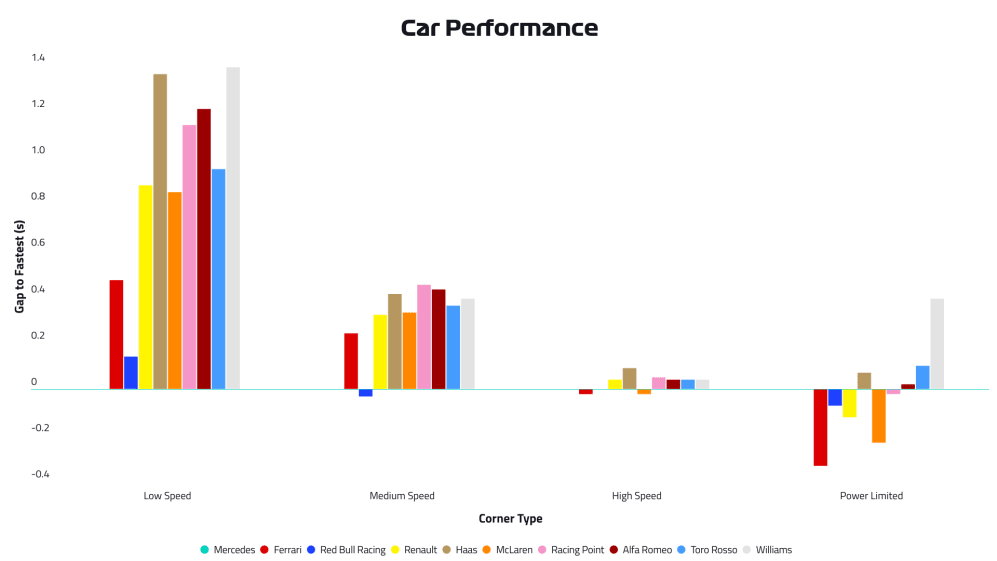 As you can see from the car performance graph above, Ferrari are really struggling in the low speed corners, losing around four tenths of a second to Mercedes, whereas Red Bull are losing just a tenth.
It was a tough day for Charles Leclerc, the two-time race winner in 2019 suffering a gearbox issue that cost him laps in FP1, which in turn contributed to him lacking a rhythm in the second session. "It's going to be difficult, but we expected that so we try to make the best out of it," he told reporters on Friday night.
McLaren emerged as the fourth best team, Carlos Sainz rebounding from a challenging opening session to set a strong pace on the short runs as the sun went down for FP2 while Lando Norris looked quick out of the box on what is his first visit to Singapore. The early signs suggest that after a difficult couple of races, the British team are back at the front of the midfield.
RACE PACE
Singapore is unique in that of the three practice sessions, only one of them – FP2 – provides conditions that will be similar to those the drivers will encounter in qualifying and the race. It meant it was imperative teams got through a busy programme in the second 90-minute session without any problems.
Ferrari and Mercedes worked on running the soft and medium in the second session, gathering long run data on both. Red Bull opted for a slightly different strategy, as they ran the hard instead of the medium, alongside the soft on the long runs.
When our data team crunched the numbers, Mercedes emerged as the class of the field at Singapore, the W10 holding an impressive 0.3s per lap advantage over Red Bull, with Ferrari around 0.2s per lap further back.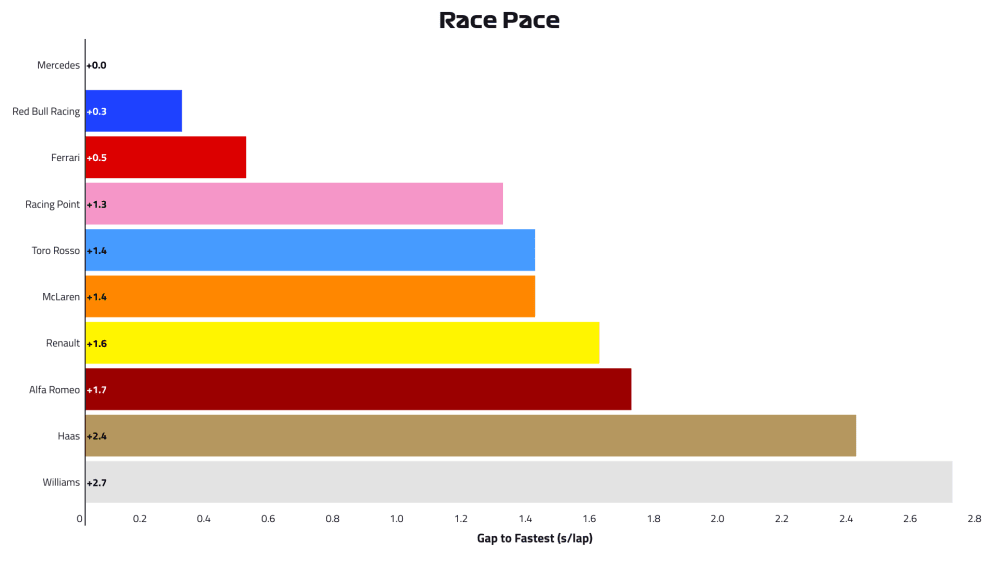 Intriguingly, it was Racing Point who were best of the rest in the race simulations, the Silverstone-based team running a big upgrade in Singapore. Neither Lance Stroll or Sergio Perez felt that happy after Friday's running, the duo admitting they were chasing the balance – but that is to be expected after a dramatic change to the car.
The midfield is tightly-packed, though, with Toro Rosso and McLaren only 0.1s per lap slower, with Renault and Alfa Romeo 0.2s/lap and 0.3s/lap respectively further back. The fight to get into Q3, then, will be super important, particularly as it's so difficult to overtake.
Unfortunately, it's not looking so good for Haas, who were well off the pace as Marina Bay exposed their weaknesses. The VF-19 looked a real handful out there, and that is reflected in their woeful long run pace that was only marginally better than Williams.
MUST-SEE: Perez reprimanded for squeezing Magnussen into wall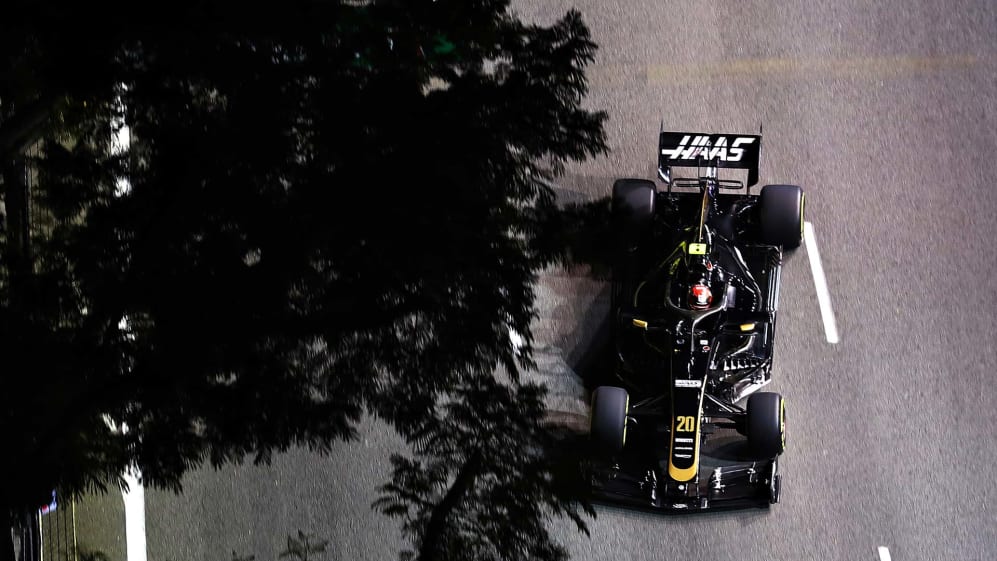 VERDICT
On paper, it's advantage Mercedes, the Silver Arrows looking like the ones to beat in both qualifying and race trim. But Max Verstappen has been impressive around the Marina Bay turns in recent years and looks to have the bit between his teeth this year.
If he can nail his qualifying effort tomorrow and makes a clean getaway on Sunday, he may well be very difficult to beat. Much will also depend on how well his team mate Alexander Albon can perform, as having two cars to take on Hamilton and team mate Valtteri Bottas in terms of strategy will be critical.
But if Hamilton gets it all right and nails a special lap, as he has done all too often, Sunday afternoon's race will be his to lose. Maybe only the introduction of the Safety Car, which let's not forget has appeared in every Singapore GP since 2008, will be able to rain on his parade and stop him extending his impressive championship lead still further…