Verstappen: Honda 'made some steps forward' at Monza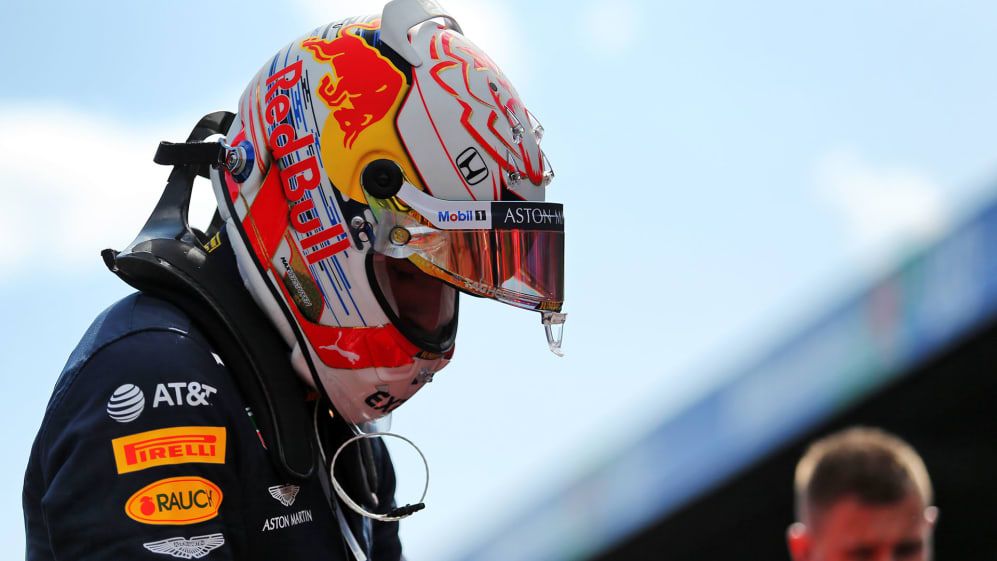 The Italian Grand Prix was always going to be a struggle for Max Verstappen, given that he had to start at the back after taking Honda's new 'Spec 4' power unit. But after weathering an eventful race to eventually make his way up to P8, Verstappen declared himself satisfied with the progress Honda had demonstrated at the Temple of Speed.
Verstappen's Sunday couldn't have started much worse, as he made contact with Sergio Perez into Turn 1 when trying to avoid the concertina'd pack. That forced a change of front wing, dropping Verstappen to the rear of the field.
READ MORE: Dazzling Leclerc fends off both Mercedes to end Ferrari's Monza win-drought
He then got compromised when a series of Virtual Safety Cars allowed cars that he'd already passed back in front, leaving him to ultimately finish eighth, stuck behind Perez after struggling to overcome the Racing Point's straight-line advantage.
I got stuck behind Perez and just couldn't get by on the straight – the Racing Point's were really quick!
"Braking into Turn 1… suddenly everything got bunched up," said Verstappen, explaining his first-lap contact. "So I went to turn to the left to avoid it, but I sort of clipped, I think, Sergio's rear tyre, so a bit of front wing damage, we pitted, but then the race was still on.
"I got past a few cars, then when we pitted [again], we got unlucky with the Virtual Safety Car, so like three or four cars which I already overtook ended up again in front of me, so it was very painful – you take more out of your tyres than you want to.
"I still had a few cars ahead of me I could see, who I was catching up to, so that was all not too bad. But then I got stuck behind Perez again, just couldn't get by on the straight – they were really quick and that was it."
Verstappen has now endured two difficult weekends in a row, after crashing out of the Belgian Grand Prix before accepting the engine penalties for taking the Spec 4 unit at Monza, a track that's been unsuited to the Red Bulls in the V6 hybrid era. And Verstappen admitted that he was now looking forward to unleashing his updated Honda power unit at some tracks that should suit the team better.
"It was not bad," he said, when asked about the new power unit's performance. "I think we made some steps forward, but we clearly of course need to keep working hard to improve. But for me at the moment, I'm just looking forward to having a normal weekend, and hopefully that will start in Singapore, starting more up front and just have a bit more of a fun race."