Feature
From Senna's Suzuka stunner to Button's Montreal magic – 10 of the best comeback charges in F1 history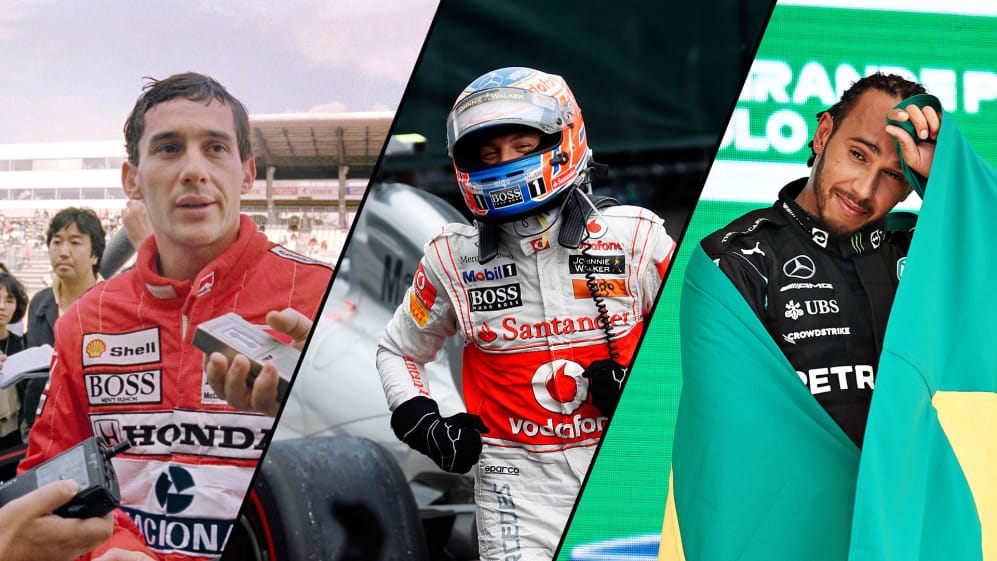 Lewis Hamilton wowed the crowds at Interlagos last year when he recovered from the back of the grid to victory over the course of the Sprint and Grand Prix. With his impressive performance in mind, we've picked out 10 standout comeback charges from the eight decades of F1 to date…
Fangio at the Nurburgring, 1957: Victory fuelled by a slow pit-stop
Juan Manuel Fangio had made a perfect start in the Eifel mountains, surging 28 seconds clear of Ferrari rivals Mike Hawthorn and Peter Collins on his aggressive soft-tyre, one-stop strategy. But a delay of almost a minute during his trip to the Maserati pit box meant Hawthorn and Collins, who were not stopping, moved back into a comfortable one-two formation.
Trailing P2 by the best part of a minute when he rejoined, 'El Maestro' went on to deliver nine lap records over his next 10 tours of the fearsome 22.8km Nurburgring circuit – going a scarcely believable 8.2 seconds quicker than his pole position effort.
READ MORE: F1's Best Drives – Fangio's race of a lifetime
Hawthorn and Collins could do nothing to halt Fangio's inspired advances and the Argentine grabbed a statement victory – his 24th and last in F1, which also secured his fifth and final world title.
"I made such demands on myself that I couldn't sleep for two nights afterwards," he would later say. "I had never driven as I drove then, but I also knew I'd never be able to go so fast again – ever."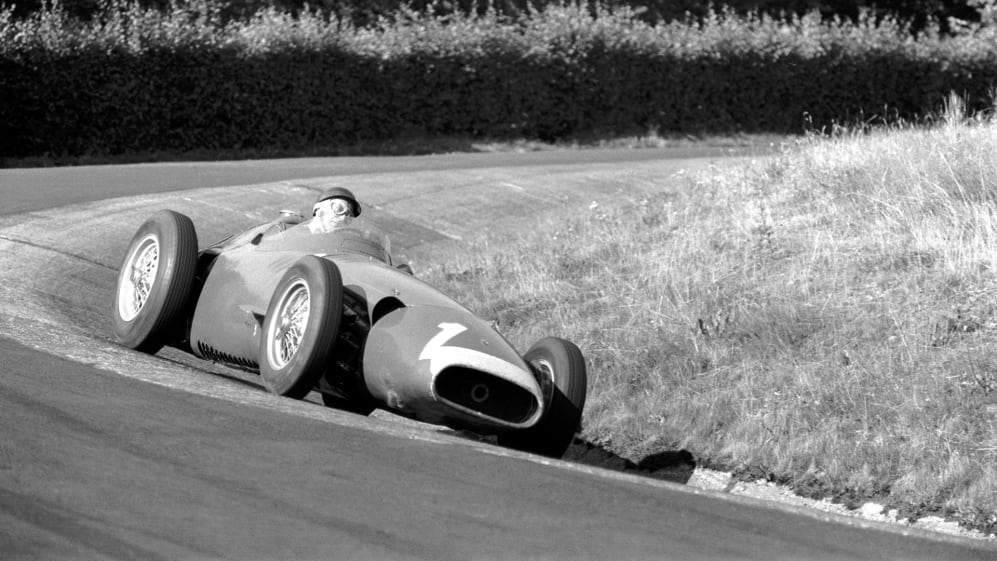 Clark at Monza, 1967: Several setbacks can't stop the Flying Scot
Jim Clark faced a similar setback to Fangio at Monza some 10 years later. Having led away from pole – amid confusion over the start procedure – the Lotus driver's solid advantage was undone when he suffered a puncture 12 laps in and fell a full lap behind the leaders.
What followed was a comeback of epic proportions, the Scotsman picking off his rivals one by one to charge up the order and reclaim the lead of the race with eight laps to go – proceeding to pull away up front as the chequered flag neared.
READ MORE: Jim Clark – What made him so good?
Another cruel twist in the tale saw Clark's car encounter a fuel issue on the final lap, allowing John Surtees and Jack Brabham to move ahead, but there was no denying him the plaudits thanks to his impressive charge.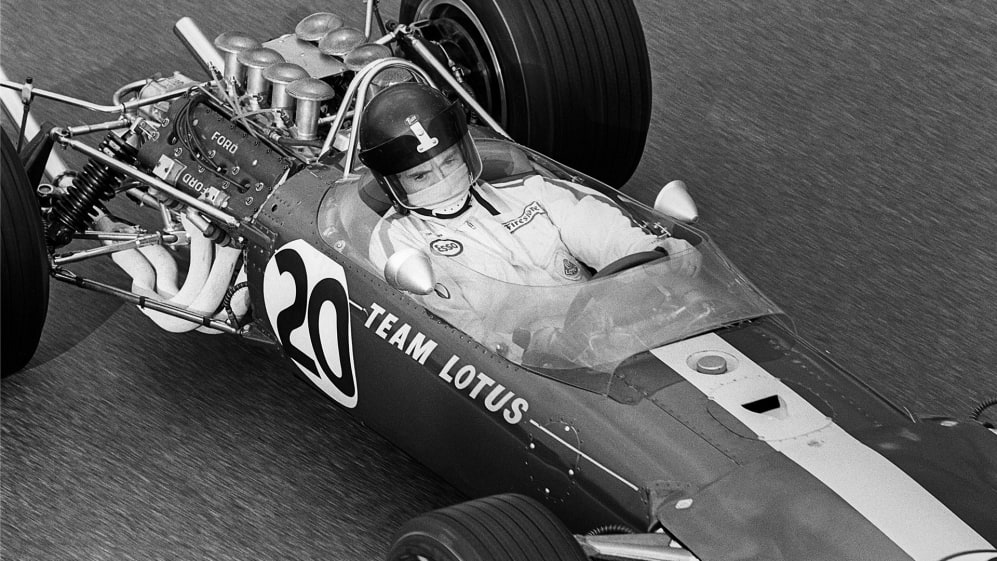 Watson at Long Beach, 1983: A record rise from 22nd to the win
McLaren had it all to do as the field lined up on the grid at Long Beach in 1983, with John Watson back in 22nd and Niki Lauda 23rd amid set-up and tyre struggles. Remarkably, the pair would make up 43 places between them to claim the unlikeliest of one-two finishes.
A fine overtaker, Watson put his skills to brilliant use in a car that dealt much better with the street course's demands on race day, making a multitude of passes – and capitalising on incidents and retirements elsewhere – to scythe his way through the field.
BEYOND THE GRID: John Watson on Niki Lauda, driving the infamous Brabham fan car and more...
Watson's punchy drive continued after he moved into the lead and the Northern Irishman ultimately crossed the line almost half a minute clear of Lauda, who followed in the footsteps of his team mate until leg cramps took hold. It remains the lowest position from which an F1 Grand Prix has been won.
Senna at Suzuka, 1988: Snatching victory from the jaws of defeat
McLaren pair Ayrton Senna and Alain Prost arrived at Suzuka in 1988 locked in a head-to-head scrap for the world title. But the battle was turned on its head at the start of the race when Senna dropped back to 14th after a stuttering launch and Prost surged into the lead.
With a fire ignited inside him, Senna immediately set about making amends, recovering six positions on the first lap and gaining four more over the next three laps to run fourth. By Lap 10, he was running third. Then, the rain came. And with it, some Senna magic.
BEYOND THE GRID: Steve Nichols on creating the most dominant F1 car of all time
The Brazilian shone in the slippery conditions to rapidly close on Ivan Capelli and Prost ahead. After jumping Capelli, he filled Prost's mirrors and found a way past at half distance. From there, he never looked back, finishing 13 seconds clear to bag a stunning win and, with it, his first F1 title.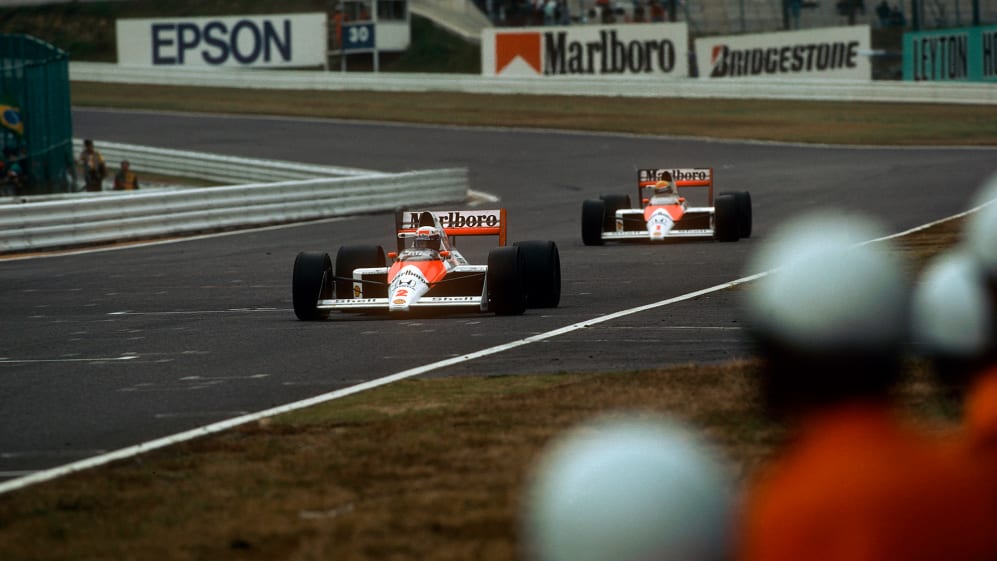 Prost at Mexico City, 1990: Midfield start to a dominant win
While Prost was on the receiving end of Senna's charging drive at Suzuka, the Frenchman would deliver a brilliant comeback performance of his own a couple of years later at the Autodromo Hermanos Rodriguez in Mexico City.
Unhappy with his Ferrari's balance on the qualifying tyres, Prost opted to focus on his race-day set-up ahead of the grid-deciding session, though a starting position of 13th – almost two seconds off pole position and nine places behind team mate Nigel Mansell – was below even his expectations.
READ MORE: Prost vs. Senna – The top 10 moments of F1's defining rivalry
Nevertheless, Prost's long-game approach would pay off handsomely in the race – his car coming alive and making light work of the competition on a track favourable to overtaking. After an hour and a half of racing, Prost was 25 seconds ahead of nearest rivals Mansell and Gerhard Berger.
Schumacher at Spa, 1995: Standing firm in mixed conditions
A wet-dry qualifying session meant several drivers were out of position for the 1995 Belgian Grand Prix, with world champion Michael Schumacher one of them in 16th. But race day would bring a storming recovery, via a fierce scrap with arch-rival Damon Hill, who had qualified eighth.
Schumacher and Hill soon worked their way to the front of the pack in the early dry conditions, only to go for different strategies when more rain arrived, with Hill pitting for wet tyres and Schumacher staying out on slicks. This initially favoured Hill, only to shift back to Schumacher, leading to some close calls as the pair fought over the same pieces of tarmac.
WATCH: Michael Schumacher – Origins of a legend
Another downpour that necessitated wet rubber, and a pit lane speeding time penalty for Hill, finally settled the argument in Schumacher's favour, and while there were further questions over his defensive driving, the German made his mark with a determined display.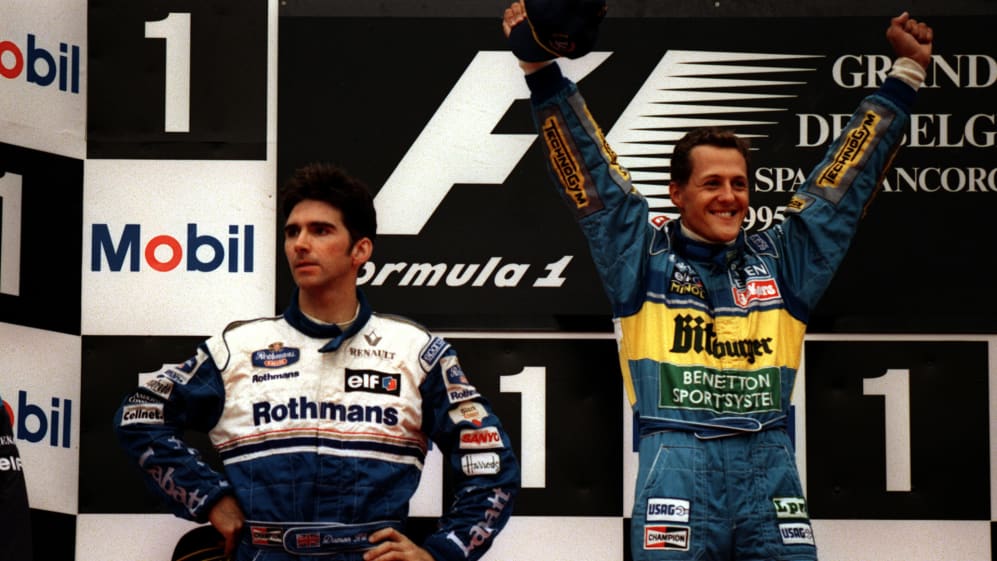 Raikkonen at Suzuka, 2005: Sealed with a last-lap pass
While Kimi Raikkonen missed out on a World Championship triumph in McLaren colours, he claimed a host of memorable race wins during his time with the team – none more so than his drive from the back of the grid to top spot at the 2005 Japanese Grand Prix.
Mathematically out of contention for the title, with Renault rival Fernando Alonso securing honours at the previous round, the Finn was one of several front-runners hindered by worsening rainfall in qualifying – leaving him an unfamiliar 17th on the grid.
WATCH: 'I just did whatever made me happy' – Take an animated trip through Kimi Raikkonen's stellar career
On race day, Raikkonen would send a clear message to the paddock about his raw pace that season with a mesmerising charge up the order. It all culminated in a daring final-lap pass on Giancarlo Fisichella for the win, leaving McLaren team boss Ron Dennis in tears during his post-race interviews.
Button at Montreal, 2011: Drama from start to finish
In 2011, Montreal played host to a rain-soaked Canadian Grand Prix that had a little bit of everything. Especially for Jenson Button, who got caught up in several incidents, made no fewer than six visits to the pit lane and pulled off multiple recovery drives to score a spectacular win.
Having clashed with McLaren team mate Lewis Hamilton, banged wheels with Ferrari rival Fernando Alonso and picked up a drive-through penalty for speeding behind the Safety Car – amongst other setbacks – Button would have been forgiven for thinking it was simply not his day. But all that changed when the rain eased and the track dried up.
BEYOND THE GRID: Jenson Button on his 2009 title, his toughest team mate and more
Going faster and faster in the tricky conditions he always thrived in, Button found himself on the tail of long-time leader Sebastian Vettel, whom he forced into a mistake on the very final lap of the race – thus sealing the most hard-fought win of his F1 career.
Hamilton at Interlagos, 2021: Sensational in Sao Paulo
A ferocious 2021 title fight between Hamilton and Max Verstappen erupted at the Sao Paulo Grand Prix, where the Mercedes man topped qualifying but was then dramatically sent to the back of the grid for a DRS technical breach.
With F1's Sprint format in play, Hamilton expertly navigated the opening 100km dash to rise from 20th to fifth and bring himself into contention. A further penalty dropped him to P10 on the grid for the Grand Prix itself – and this time he'd have quicker cars to overcome in his quest for victory.
READ MORE: 'There's no limit to what we can do' – Hamilton on fighting back, 'best friend' Wolff, and changing the world
A pumped-up Hamilton embraced the challenge to repeat the feat in style, completing a series of superb moves to hold P2 by Lap 19 of 71 and overcoming Red Bull rival Verstappen after a tense wheel-to-wheel exchange in the closing stages. "This is the best Lewis," Mercedes team boss Toto Wolff subsequently declared.
Verstappen at Spa, 2022: Double champion in the making
While Verstappen's 2022 campaign will go down as one of the most dominant in F1 history with a cursory glance at the statistics, the Dutchman was made to work hard for several of his 14 race victories to date.
In Hungary, Verstappen was tasked with climbing from P10 to victory after a scruffy qualifying session, before facing an even taller order next time out in Belgium, where he dropped from pole position to P14 with new power unit and gearbox elements.
READ MORE: 'I always believed in the project' – Max Verstappen on Red Bull, his second title and how long he plans to race in F1
A barnstormer of a drive followed as Verstappen picked off the 13 cars ahead of him with ease, keeping the RB18's nose clean and exploiting the lengthy DRS zones. Incredibly, he ended up almost 20 seconds clear of team mate Sergio Perez, who started and finished P2.