'From where we were 24 hours ago, it's good' - Albon pleased to bounce back from crash with P4 on grid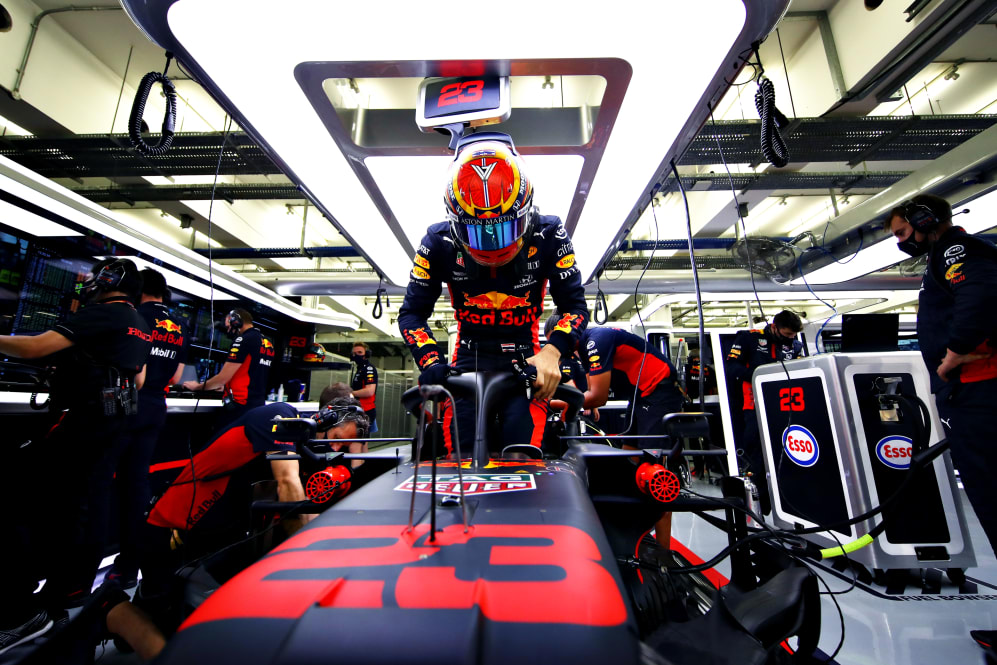 Red Bull's Alex Albon went from climbing out of a crumpled Red Bull on Friday evening to taking P4 on the grid for the Bahrain Grand Prix in his rebuilt car just 24 hours later – with the Thai driver hailing his "surprisingly quick" performance in qualifying after a great recovery.
Albon had spun his Red Bull RB16 at the final corner midway through Free Practice 2 on Friday, smashing heavily into the Turn 15 barriers and forcing Red Bull to build him up a new chassis in time for Saturday's running.
Qualifying report: Hamilton on pole from Bottas as Red Bull lock out the second row in Bahrain
But Albon restored his confidence by taking P4 in FP3, before finishing qualifying in the same position on Saturday evening, ending up 0.596s off third-placed team mate Max Verstappen's time, as Red Bull locked out the second row behind the Mercedes pair of Lewis Hamilton and Valtteri Bottas.
"To be fair, we were surprisingly quick today, compared to yesterday," said Albon. "Obviously coming from where we were 24 hours ago, it's a good result. But still I would have liked to have been a bit closer up there."
Asked how he'd been affected by his crash, meanwhile, Albon said: "You miss out a bit on track time, and of course a little bit of confidence in the beginning of FP3. But actually the car was good straight away.
"Quali was a little bit more difficult, but just chipping away at it, doing little things throughout the session, and then by [Q3], it was okay. We went out on the softs just to be safe in Q2 which meant we only had one set in Q3, so just to perfect the lap, there's things I would like to have done.
"But P4, we're in the mix and hopefully we can have a good start and be in there being a thorn in Mercedes' backside."
READ MORE: Verstappen hopes heavy tyre wear could work to his advantage as he predicts 'exciting race' from P3
One big downside to Albon's crash in FP2 was that it prevented him from assessing his long run performance at the tail-end of Friday's practice session. But after cribbing Verstappen's data, Albon – who was ultimately able to make it through Q2 on the yellow-walled medium tyres like the rest of the drivers who made the top 10 – was hopeful that he could keep pace with his team mate in the race, and get after the two Mercedes in front.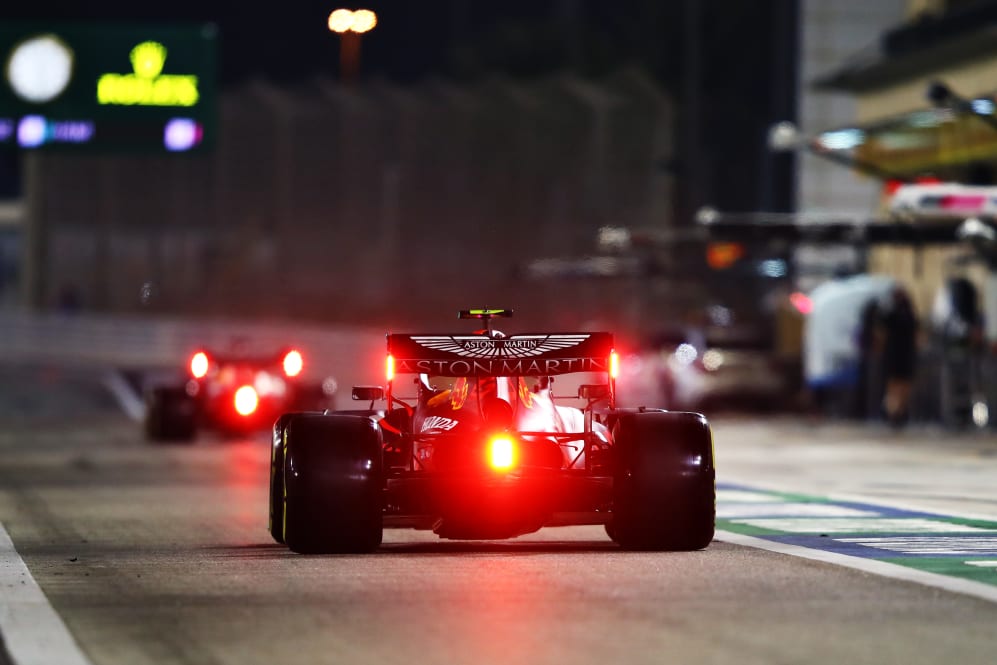 "I haven't done a long run, so we'll see how that goes tomorrow," said Albon. "We've seen Max's data and there's huge deg [tyre degradation], unbelievable deg. You already saw it in Q2 when no one wanted to do a lap on the softs, so it will be interesting. Hopefully we can get away from the mid-pack and try and do our own race and upset the Mercs up in front."
READ MORE: Albon says 'I've got three races to show what I've got' as he awaits Red Bull 2021 decision
Albon will be looking for a strong performance in Sunday's race, meanwhile, with the Thai driver aiming to impress his Red Bull paymasters in the final three Grands Prix of the season, as he looks to retain his seat at the team for 2021 – with Albon's recovery in qualifying having hopefully already gone some way to restoring their confidence.