Verstappen hopes heavy tyre wear could work to his advantage as he predicts 'exciting race' from P3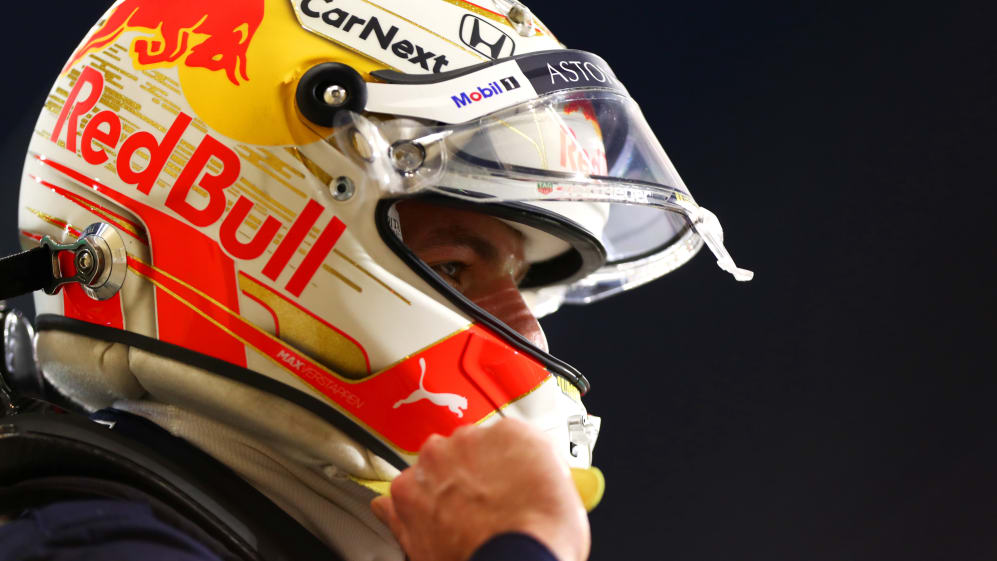 Max Verstappen says he will have his work cut out to beat the Mercedes duo of Lewis Hamilton and Valtteri Bottas in Sunday's Bahrain Grand Prix from third on the grid – but hasn't ruled out the possibility of a win, especially since he reckons tyre wear will have a big say in the race result.
Verstappen was fastest in FP3 but could only manage third on the grid in qualifying as Hamilton took another blistering pole on Saturday. All is not lost for the Dutchman, however, as heavy tyre degradation is expected to make this race a two-stop contest, which could open up a chance for him to win on strategy rather than pure pace.
HIGHLIGHTS: Watch all the action from qualifying as Hamilton takes pole in Bahrain
Asked if he could beat the Mercedes to victory, Verstappen replied: "I definitely do think they picked up their pace today so even tomorrow it will be, let's say, hard to beat them, but we have different tyres available – so let's see if that works to our advantage or not. I just hope that it will be an exciting race, I think that will be the most important."
The Red Bull driver was pleased with his showing in qualifying, even if he hasn't managed to take a pole position this season. Yet, he reiterated that tyre wear could turn the tables in his favour on Sunday.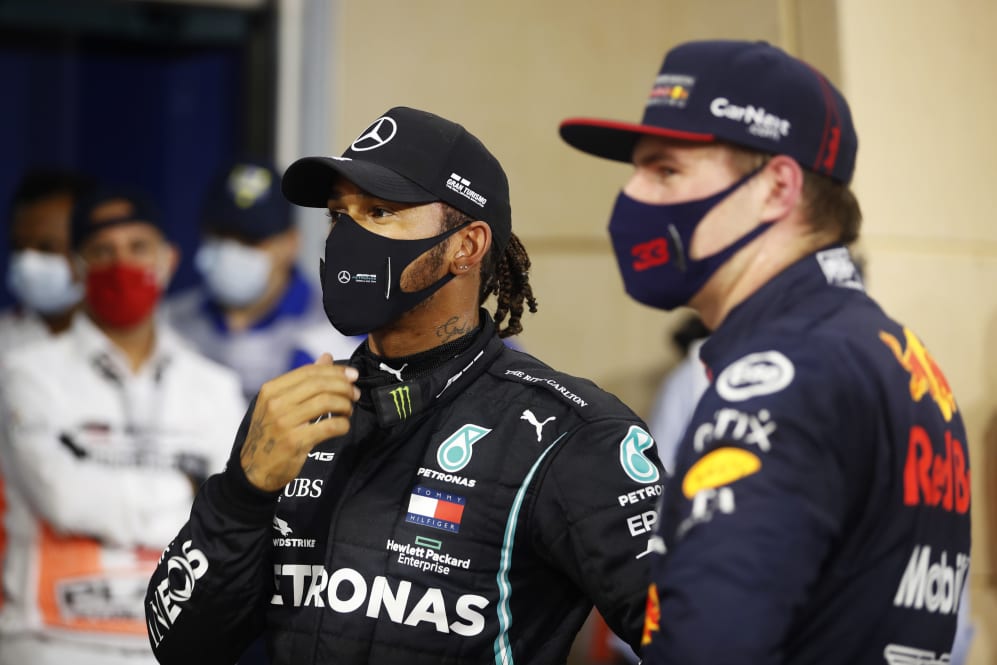 "My lap was pretty good," he said. "Just lacking a bit of rear grip in the lower speed corners for my liking, but overall I think it was quite a decent qualifying and yeah let's see how we will go tomorrow in the race, because it's very hard on tyres, so I hope we made the right compromise for that."
However, he was at a loss to explain why he and Red Bull couldn't close the gap even more to Mercedes in Bahrain.
READ MORE: Hamilton says 'fun' Bahrain pole lap was 'a release' after championship pressures
"Yeah you always want more but it's more important to stay realistic and work on the little things. The weekend in general was pretty positive. Just lacking a little bit too much in qualifying; I don't know why that was, exactly.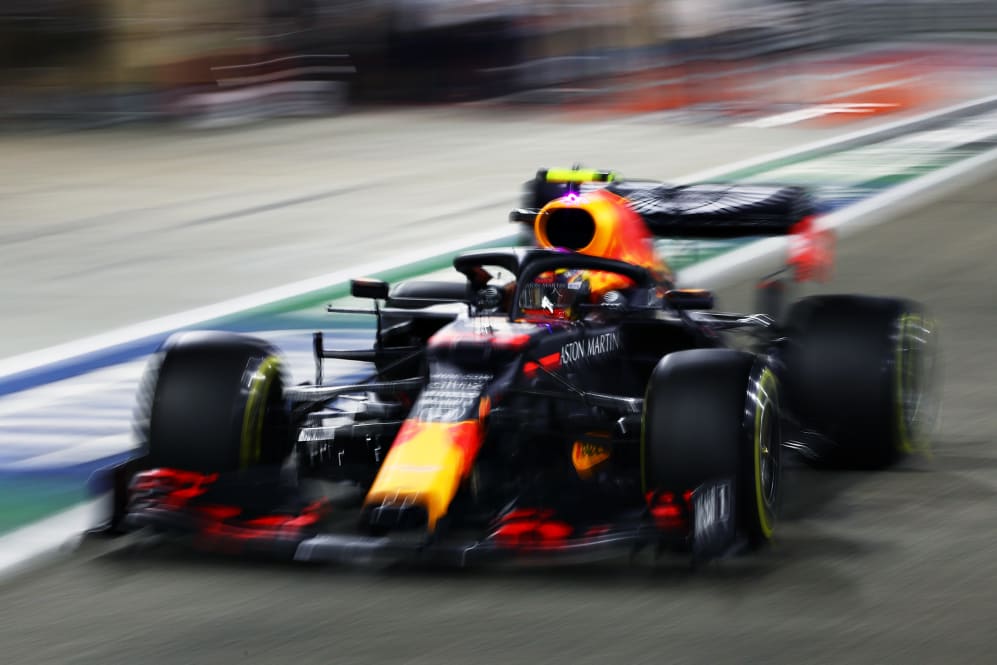 With team mate Alex Albon starting fourth, beside him on the second row, Verstappen could have some extra help to take on the Silver Arrows ahead.
"Let's see what happens. I just try to focus on myself, try to stay close to the Mercedes cars and then I'll see if somebody can follow us," he said.
The title chase may be over, but Verstappen is just 27 points behind Bottas in the drivers' championship ahead of Sunday's race – so there's plenty to play for once the lights go out in Bahrain.