Gasly optimistic Singapore woes behind Toro Rosso after positive start in Russia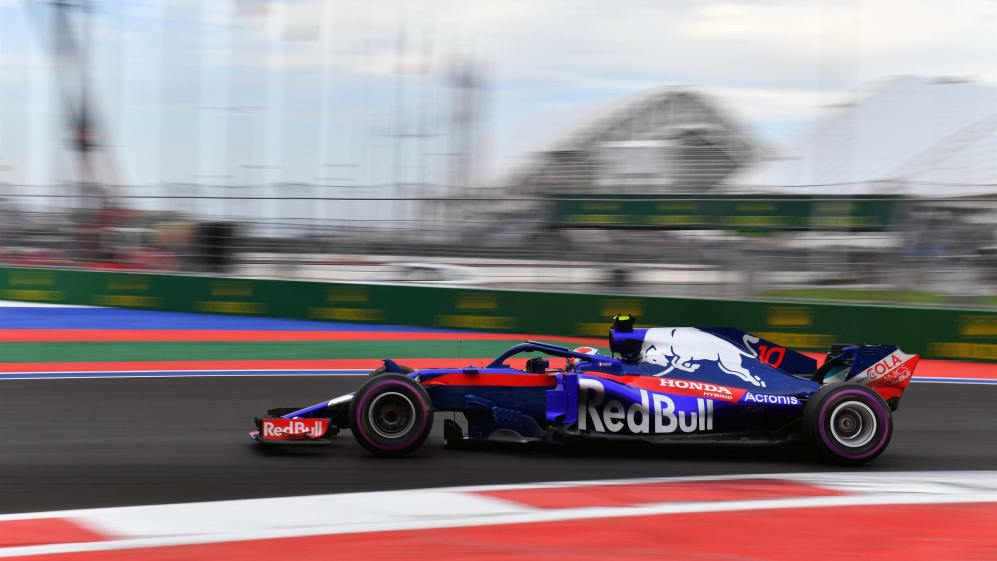 He was left scratching his head after a tough weekend in Singapore saw him struggle in qualifying and then finish down in 13th in the Grand Prix. But it seems some of Pierre Gasly's questions have been answered, with a promising start to his Russian GP weekend giving him plenty of reason to be optimistic.
The Toro Rosso star didn't hide his disappointment post-Singapore, admitting that the lack of pace on a circuit they believed would suit their package was hard to understand. And with the driver set to start this weekend's race on the back row after his team changed multiple power unit elements, you wouldn't blame him for expecting another frustrating race this Sunday.
But the Red Bull-bound driver was in high spirits on Friday, and rightly so, after finishing the second practice session in eighth. With Honda's latest engine upgrades seemingly proving a step up, Gasly is hopeful of a better performance this weekend - despite his lowly grid slot.
"It was really positive – a much better feeling than Singapore," said Gasly. "We clearly needed some answers because Singapore was pretty tough for us and from this morning I felt pretty comfortable with the car – much better, more consistency from the car.
"We were P12, P13 in P1 and eighth in the top ten in P2. It's been a while since we were that good on a Friday, so it feels good. Today we were second best of the rest so I think it was positive, but on Friday you cannot really make any conclusions.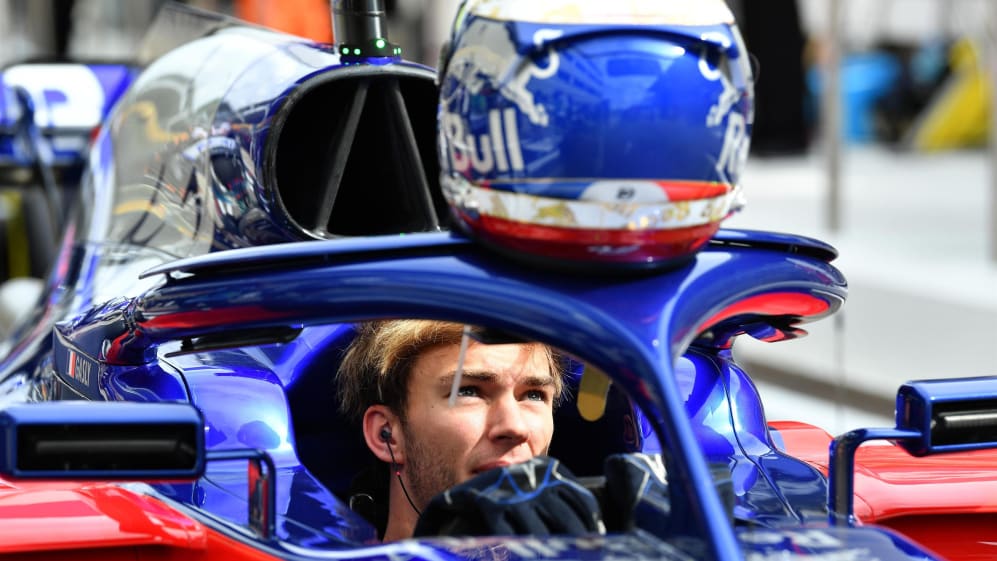 "We know we're going to have a penalty on Sunday, so we're going to start on the back of the grid. The main focus for us is to have a good car for the race on Sunday."
The sister Toro Rosso of Brendon Hartley will join Gasly near the back of the grid on Sunday after also taking a new engine, turbo, MGU-H, MGU-K and control electronics.
But like his team mate, the Kiwi takes confidence from the performance shown by his STR13 in the second free practice session on Friday.
"We had a new engine today so that was positive. We definitely saw a step in performance – the exact number I don't know. We had a small issue with my car in Free Practice 1, so we changed the floor for Free Practice 2.
"Obviously we were focused on high fuel long runs – we're going to be starting from the back of the grid with our penalty and actually the long run looked really positive in Free Practice 2. I'd say a pretty positive day but we are starting from the back on Sunday."
Toro Rosso are currently P8 in the contructors' standings, two points behind Force India.