Gasly says he'll miss 'outspoken, no bull****' Tsunoda as he departs for Alpine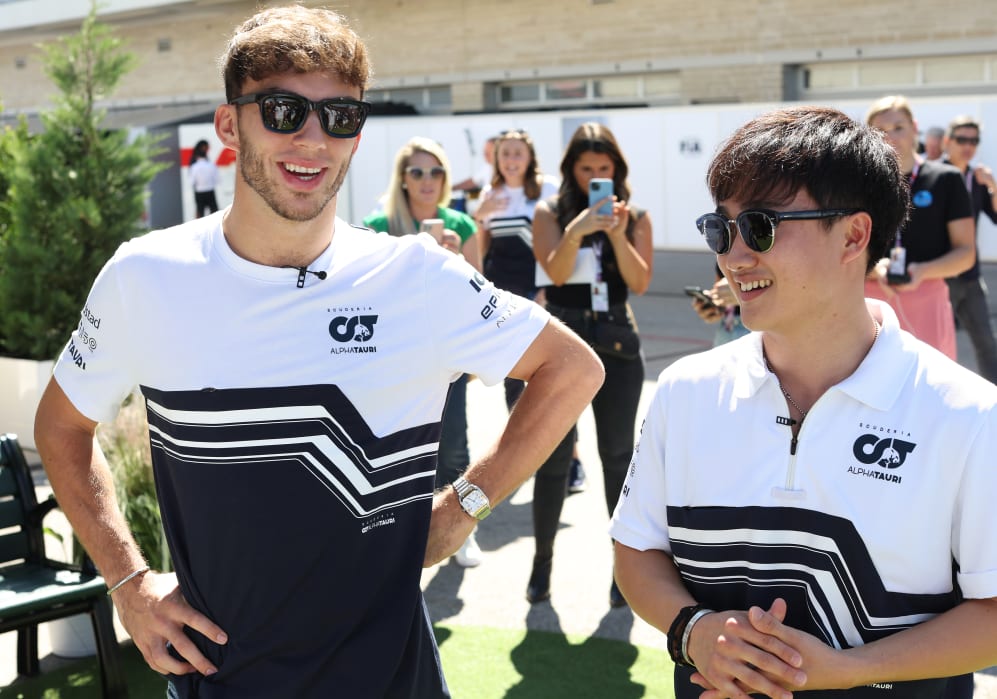 Pierre Gasly's time at AlphaTauri has come to an end with the French driver set to don the Alpine colours in 2023 – but the Frenchman says he'll miss his now former team mate Yuki Tsunoda and his "no filter" approach.
The pair have been team mates for two seasons and have formed a close relationship in their time working together. And as he gets set to join Alpine, Gasly revealed what he will miss the most about working with Tsunoda, who he calls a "very unique character".
READ MORE: 'It was definitely very special' – Gasly 'emotional' after driving Alpine for first time at Abu Dhabi test
"He doesn't live that far from my house in Milan so I am sure we will get some more time in the off season to catch up," said Gasly. "But there is no bull**** with Yuki and that is one thing I will really appreciate. Everything which goes through his mind is out of his mouth in a flash of light.
"He's a very unique character, got a great sense of humour, no filter, which can be quite surprising at times, but he is a great human being. Really enjoyed these last two years seeing him evolve within the team.
"Also as a person I think he has developed quite a lot – definitely someone I appreciate, and I'll happily call as a friend now."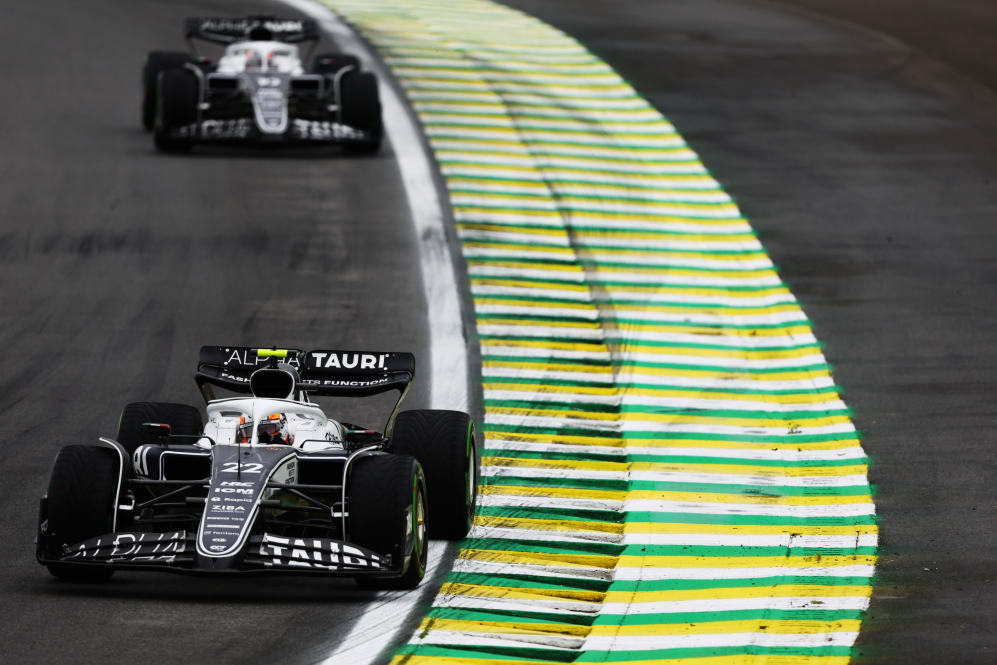 Asked if Tsunoda has what it takes to lead AlphaTauri, Gasly said: "Only time will tell whether he has got what it takes to lead the team. His path to Formula 1 was kind of fast forwarded. He went Formula 4, Formula 3, F2, straight to F1 at quite a young age, not so much experience.
GALLERY: Check out Alonso, Gasly, Piastri and more as they debut for their new teams in Abu Dhabi test
"I think only time will tell but for sure he has improved massively this year. Would not be surprised to see him improving again next season. I think he knows what he needs to work on: a bit of self-control. But he knows that, and he has got good people around him and this environment is also good for him to really develop as a better driver."
Gasly finished his final race with AlphaTauri in 14th at the Abu Dhabi GP and while he admits he and the team had a "difficult" season – as they finished ninth in the constructors' championship – he was full of praise for the Italian outfit after their "amazing" time together, which stretches back to 2017, either side of a short spell with Red Bull.
"Yeah, we tried. But tonight, I don't have much to say. It reflects our season which was difficult," said Gasly when asked to reflect on his race. "But I know we never stopped fighting until the end, and until these last few laps. At the end of the day, I will more remember these past five years from my first race in Malaysia back in 2017 till now.
2023 F1 GRID: All the drivers and teams racing next season
"I know a lot has changed on my side, on the team side, they've been doing a very strong job over the last few years, and I think the way they've developed has been really impressive and I've really enjoyed the journey. That is what I will remember."
He continued: "I can clearly say that now I am a better driver thanks to them, and I think we have had an amazing time together, so definitely going to feel strange not to see these similar faces next year but then I will keep with me close to my heart all these people and carry with me all these amazing memories."