Gasly 'shocked' with 'dream' sixth place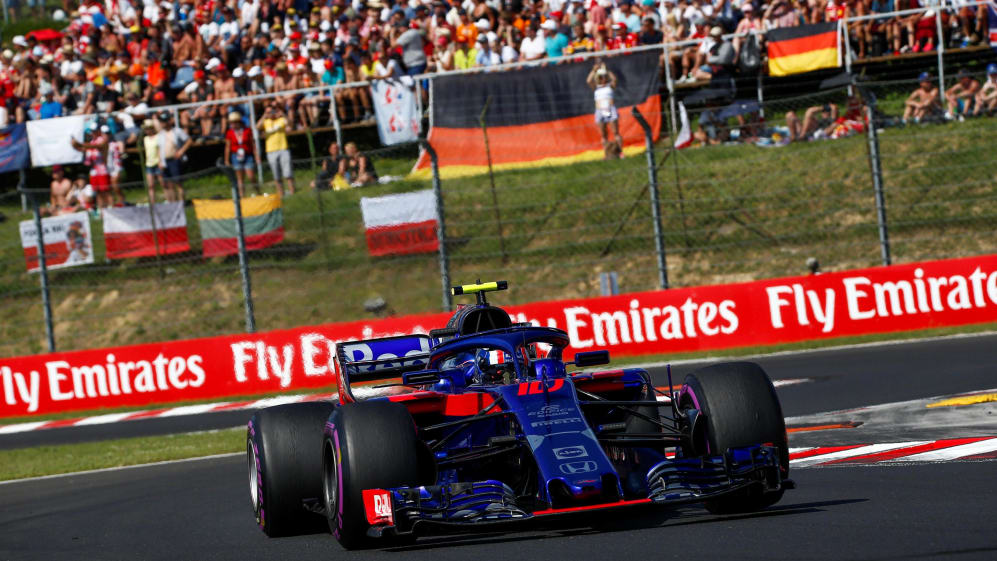 Eight days ago in Germany, Pierre Gasly only had the pace in his Toro Rosso to qualify 17th, before ending the German Grand Prix 14th and a lap down. But the Frenchman enjoyed a reversal of fortunes in Hungary, as he recorded his second top-six finish of the 2018 season...
Gasly had already impressed on Saturday, taking P6 on the grid ahead of the Red Bull of Max Verstappen in treacherous conditions, while team mate Brendon Hartley backed up Toro Rosso's wet-weather pace by qualifying in P8.
As the lights went out on Sunday, Gasly initially lost out to Verstappen, who went after the Renault of Carlos Sainz in P5. As those two tussled into Turn 1, Gasly slotted back into his original P6. From there, he did an incredible job to get his ultrasoft tyres to lap 33, before pitting for softs and maintaining sixth place.
That's where he finished, a comfortable 13 seconds up the road from the seventh-placed Haas of Kevin Magnussen, and the only midfield runner on the same lap as the drivers at the head of the field. It was a result that clearly meant a lot to the 22-year-old Frenchman…
Oops! Error retrieving Twitter post
Reliving his race after the chequered flag, Gasly said: "My start wasn't fantastic, but then after into Turn 1 I stayed on the inside and fought a bit with Max. I got Carlos on the exit, and after that I knew that I had my chance in my hands. I just had to push as hard as I could with the car, try to keep the tyres alive, and it just went exactly as in a dream. It was great.
"I had quite a lot of pressure from Kevin behind, but the car was great. I just pushed, and I was pulling away from Kevin, and I think at some point I had a 10-second margin, and it stayed like this for 40 laps. I was pushing like flat-out, because I knew that Haas is pretty fast… If it looked like a lonely race, it was hard work!"
Gasly's sixth place represents the first time Toro Rosso have headed the midfield runners since Bahrain back in April, with Gasly referring to his result in Hungary as a 'win in the B class'.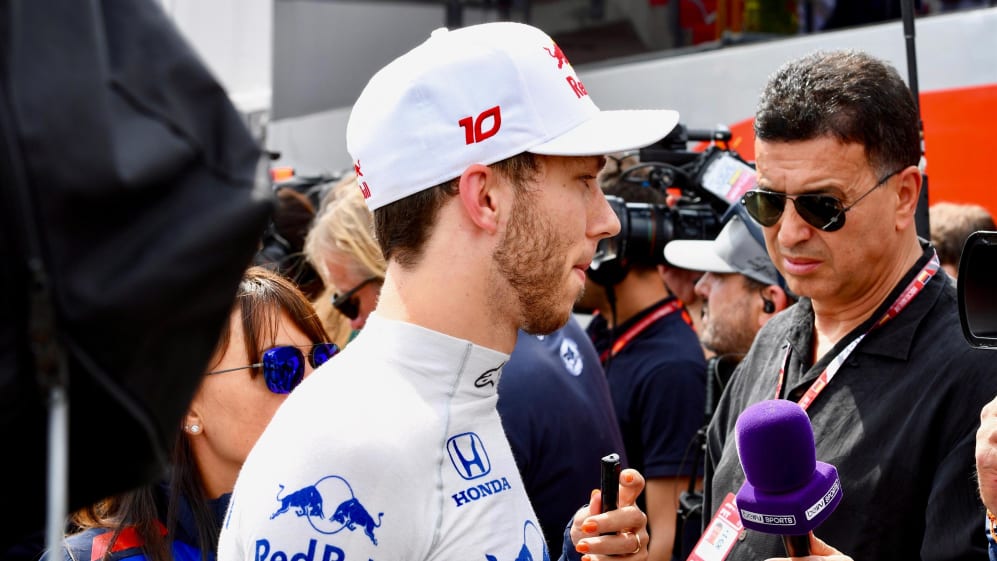 "Of course we know it's impossible for us to do better," he said. "I think I was the only guy in the B class not lapped in the race, so it's a pretty nice feeling. Honestly I'm really happy because we knew that with Toro Rosso, two, three times in the year you have big opportunities like this where the car works better than expected, things come your way.
"I really wanted to make sure that this year I take the opportunities when they come to me, and that's what we did in Bahrain, in Monaco the same [where he finished seventh]. Then again this weekend, we knew there was something big, played it well yesterday, and again today. Really happy about it."
Despite the positives, Gasly admitted that he had been surprised with the performance of his STR13, given that his highest return from the past five races were a pair of 11th places in Canada and Austria.
"After the last three, four races, honestly I'm quite shocked again to be able to get that P6," he said. "Last weekend in qualifying, we got stuck in Q1, behind one Williams, and this weekend we lapped one of the Williams in the race. There are just tracks where the car works much better. It's quite surprising. But when it does work like this, we need to make sure we can take all the points we can."
Gasly was also quick to credit the performance and reliability of his Honda power unit, and added that he hoped the result would help inspire the Japanese firm to reach even greater development heights, as the Formula 1 teams and drivers head into their month-long break from racing.
"Today, we didn't have any issues at all," he said. "[This result] is the best way to motivate [Honda] and show them that we have potential and to push them forward, especially before the summer break, just to give a big boost to everyone, and hopefully get more performance on their side for the second half of the season."