Gasly to start Hungarian Grand Prix from pit lane as Red Bull drivers take on new power units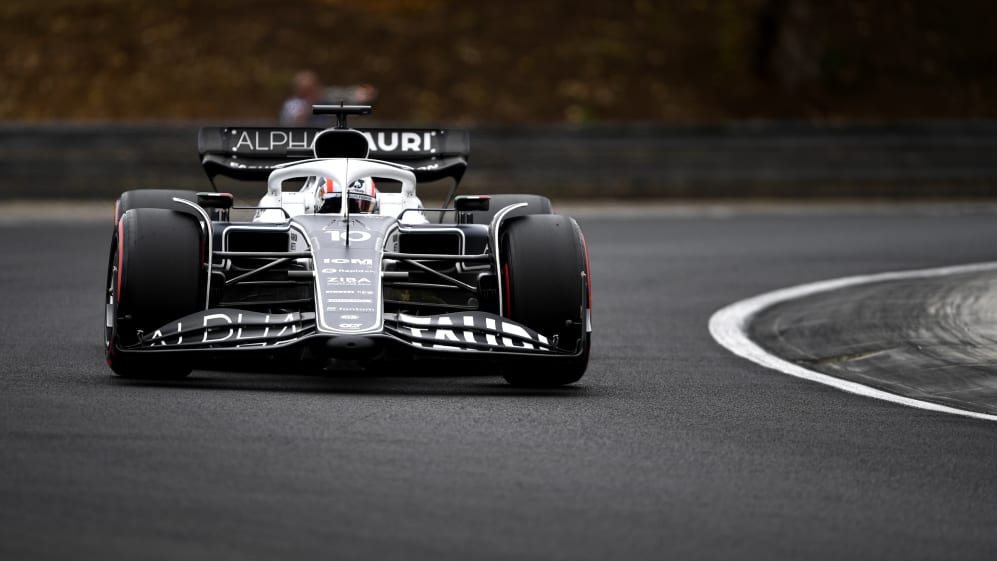 Pierre Gasly will start the 2022 Hungarian Grand Prix from the pit lane, after taking a new power unit aboard his AlphaTauri AT03 – but having done so without the approval of FIA technical delegate Jo Bauer.
Gasly, plus Red Bull's Max Verstappen and Sergio Perez, have all taken on a new internal combustion engine, turbocharger, MGU-H and MGU-K each – with Gasly additionally taking a new energy store and control electronics, as the Red Bull pair opted for new exhausts.
STRATEGY GUIDE: What are the possible race strategies for the 2022 Hungarian Grand Prix?
Verstappen and Perez remain within their allocation for the above power unit components, meaning they hold onto their respective 10th and 11th places on the grid – Verstappen having suffered an issue in Saturday's qualifying, as Perez found himself held up by traffic.
Red Bull submitted a written request asking for the right to change the power unit components on their two cars, which was granted by the FIA without the team having been deemed to have broken parc ferme rules.
But while Gasly's changes would ordinarily require a back-of-the-grid start, according to the stewards: "All the PU components for Pierre Gasly have been replaced without the approval of the FIA technical delegate and this is not in accordance with Article 40.3 of the 2022 Formula One Sporting Regulations. Therefore car number 10 should now be required to start the Race from the pit lane according to Article 40.9 b) of the 2022 Formula One Sporting Regulations."
READ MORE: Russell's big chance, Red Bull's recovery, and risk of rain – What To Watch For in the Hungarian GP
Gasly had been set to start P19 anyway, having had a Q1 lap that would have been good enough for P12 in that segment deleted for track limits. And the Frenchman will be set for a long afternoon's work at the famously hard-to-overtake-at Hungaroring.