Gasly vows to stay aggressive after taking promising P5 in Azerbaijan FP2
Pierre Gasly began the Azerbaijan Grand Prix weekend in good form, having logged P6 and P5 finishes in the opening practice sessions, and the AlphaTauri driver vowed to be "aggressive" in his approach on Saturday and Sunday to try to ensure a big points haul in Baku.
Gasly finished 0.57s off the pace for P6 in FP1, improving to 0.42s off the pace and fifth in FP2. After second practice, he said that, while he initially approaching the streets of Baku in a cautious manner, he ended up pushing the limits – and deliberately going beyond.
READ MORE: 'I finally understand how to drive the car' says Perez after topping FP2 in Azerbaijan
"Yes really good, P6 and P5, so it's been a very good Friday for us," he began. "It's a pretty difficult track, very easy to make a mistake, and so we had to go step by step. From the first laps I felt good, pushed a bit the limits, went a bit over the limits a couple of times, but that's how we get the maximum out of the car. Good day, very tired once again, and very excited to see what we can do in qualifying.
"I don't want to be cautious; we want to be aggressive and try to squeeze everything out of the car," he added. "I think today was good. Always a few bits here and there that we can do better, so we'll try to be very precise with the changes we want to do because the car feels quite good, but hopefully we can make a step forward tomorrow."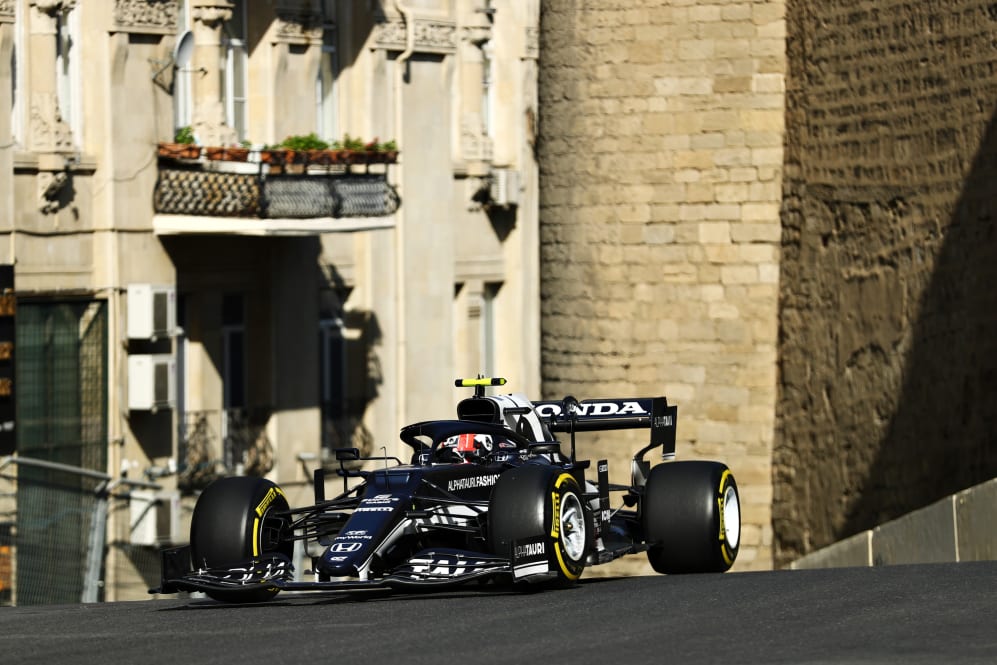 After a terrific Monaco Grand Prix performance that included a wheel-to-wheel battle with Sebastian Vettel, which left Gasly joking he was afraid of ending up in the Monaco harbour, the Frenchman said he didn't want to get carried away with what he could achieve in qualifying here.
READ MORE: Alonso says there's still 'potential to unlock' after taking strong P6 in Azerbaijan FP2
"If we can improve on [Monaco] once more, that would be amazing, but let's not get too excited," he said. "Today was very good, but I think quali [in Baku] is less important than Monaco – it's always important – but let's say in the race, that's where the most important part is in Baku, because you have so many overtaking opportunities.
"Maybe we'll try to focus a bit more on the race this time, but nevertheless I want to qualify well and we'll try to give everything we have," he surmised.
AlphaTauri are sandwiched between Aston Martin and Alpine in the table by just one point, with Gasly having taken 16 of the team's 18 points so far.