Alonso says there's still 'potential to unlock' after taking strong P6 in Azerbaijan FP2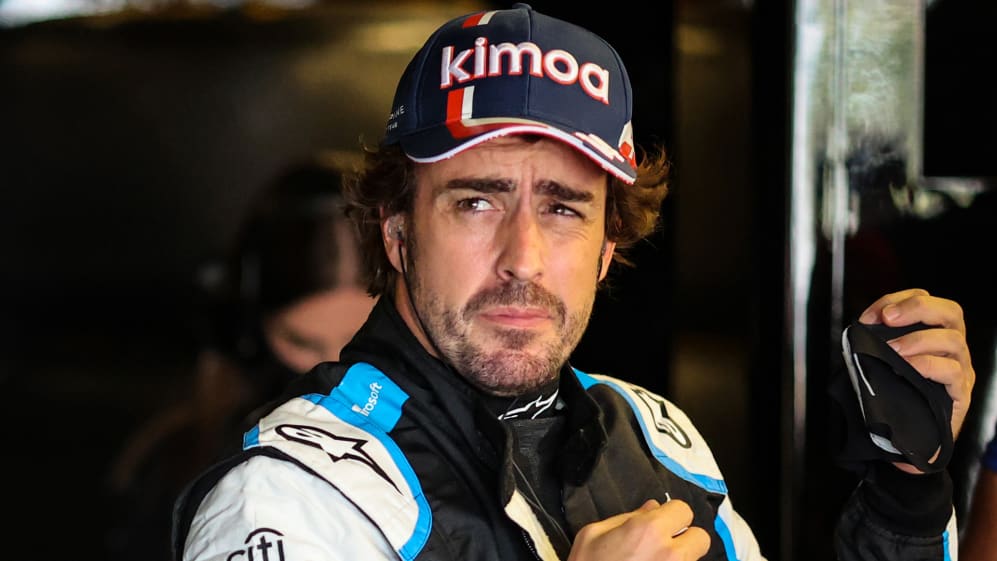 Having said on Thursday it was 'only a matter of time' before he was fully up to speed in his Alpine, Fernando Alonso was back fighting at the sharp end of the timesheet in Azerbaijan on Friday. And after finishing a promising P6 in FP2, the two-time world champion said there was still "potential to unlock" in his car – a relief, he said, given the team's disappointing Monaco Grand Prix.
The two-time champion was 1.5s off the pace in the first practice session in Baku as he finished P9, but he rallied in FP2 to finish sixth – just 0.6s off top spot – and explained that his improved pace was down to his efforts to build confidence on the tight city streets, hinting that there was more performance to gain from Alpine's A521.
READ MORE: 'I finally understand how to drive the car' says Perez after topping FP2 in Azerbaijan
"Yes, it was a good Friday. Obviously on a street circuit, you need to build the confidence, you need to do a clean Friday FP1 and FP2 – as many laps as possible – so, I think we hit the target of the number of laps," he said.
"We completed the programme; I think there is some potential in the car to unlock tonight and go faster tomorrow, but so far I'm happy with how the weekend has started."
The car's pace was a particular relief to Alonso given that he was eliminated in Q1 in Monaco, and took his worst finish in the Principality with P13, as the Spaniard explained.
READ MORE: 'We're just slow' – Hamilton and Bottas 'scratching their heads' over Mercedes pace deficit in Baku
"We came here with some uncertainties after Monaco," he said. "We struggled there and it was another street circuit, so we had to check if we were in [for] a competitive weekend or not.
"It seems we are OK. It seems that the car is working well, so we are reasonably happy with that. But as I said, you always want to find-tune the car and the balance and you think you can do quicker in the next day. I think it's going to be the same for everybody, but we will try to do our job."