Germany preview quotes – the teams and drivers on Hockenheim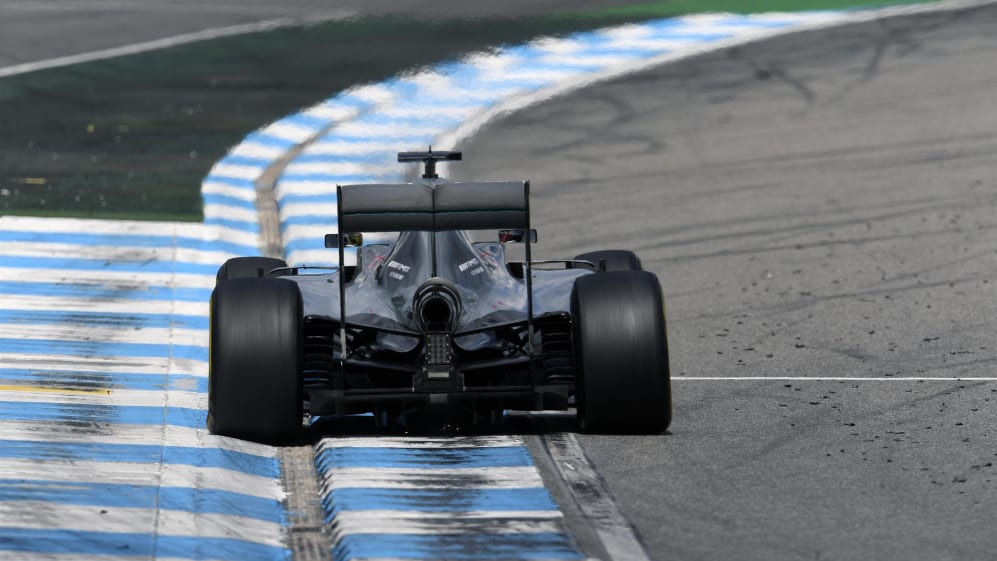 Read what the main players had to say as Formula 1 returns to Germany this week...
Toro Rosso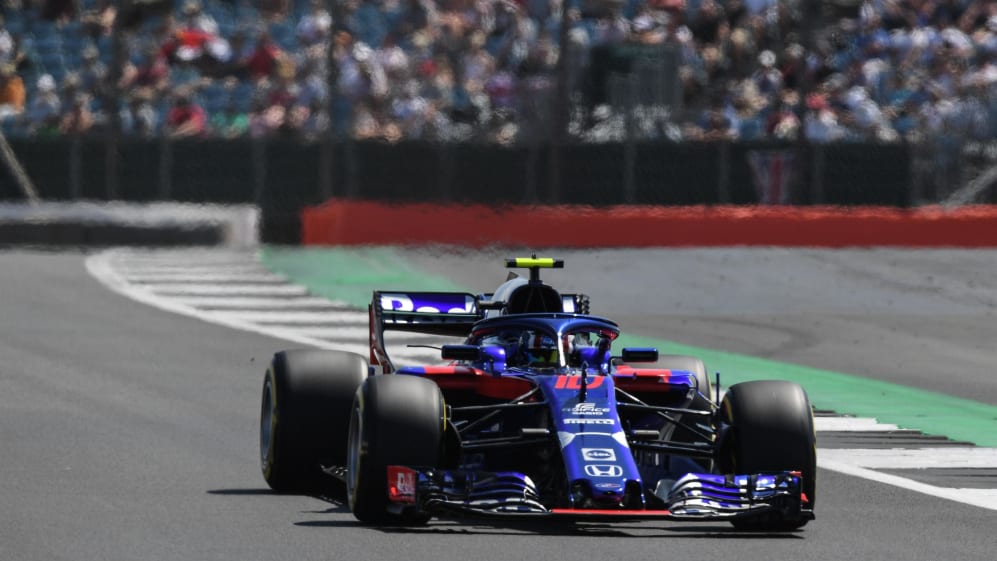 Pierre Gasly
"Now we head to Germany. I had my first Renault 2-litre race at Hockenheim, where I qualified second on the front row alongside Stoffel Vandoorne. The last time I was there was in GP2 in 2016; I was having a good race but my fire extinguisher went off going down the straight and the cockpit filled with smoke so I was disqualified on safety grounds. It had been a really good race up until then.
"The Hockenheim track has plenty of character with a lot of history behind it. The stadium section is the part I like best, it is very technical with not much in the way of straights and it's the most fun to drive. I'd like to go and see the old part, as I gather it was really impressive with the very long straights and the chicane before it turned back towards the pits."
Brendon Hartley
"After the three races in a row it was good to have a few days off, and I hope all the team members managed to get a bit of a break too. I spent a couple of days mountain biking in the UK and enjoying the weather, but it was soon time to get back to work with a day in the simulator to prepare for the German Grand Prix.
"I raced at Hockenheim in the Formula 3 Euro Series and I have to say it's a cool track. I like going to these old circuits that have a lot of history, even if we don't race anymore down those two very long straights through the forest. I'd like to try that! The final part with the grandstand in the Motodrom section has an amazing atmosphere when it's packed with fans. The track has a bit of everything: a very high speed Turn 1 where the kerb comes into play, and the final sector which is very technical featuring a banked section, which is something of a rarity on modern Formula 1 tracks. The combination of the high speed flat parts along with the more technical bits, as well as having some cambered sections, makes it a very interesting lap to drive."
Force India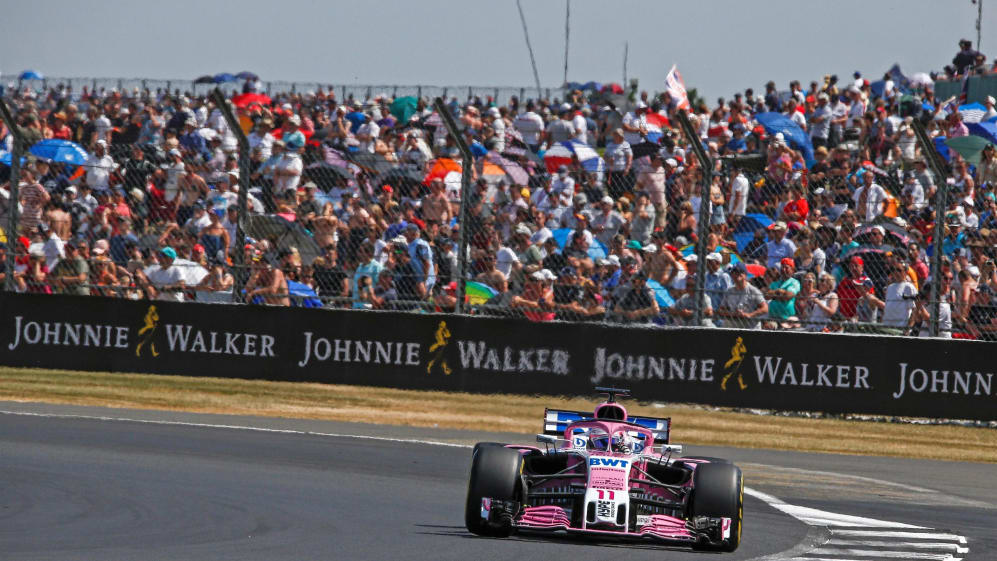 Esteban Ocon
"I feel ready for the final two races before the summer break. We have been finding performance as a team with strong results in the last few races and I want to have two good ones before the holidays.
"Hockenheim is one of the tracks I know the most. I have been driving there a lot in my career, first in F3 but also during my experience in DTM with Mercedes. It's one of those historical tracks that are important for Formula One and there are always a lot of fans coming to see us with cards, messages and letters. It's important to have a German Grand Prix and it's always a special feeling racing there.
"I think the weekend can be a good one for us. The track should suit us because of the long straights and slow corners, so it's a chance to score more points. I enjoy the circuit. It has good overtaking opportunities, especially the hairpin at the end of a long straight and the sharp left hander a bit later. The racing is usually quite close so hopefully we will have an entertaining race on Sunday."
Sergio Perez
"Hockenheim is an amazing track in a country with so much racing history: it's a race we really missed not having in the calendar last year. I remember the early years of my career, living and racing in Germany, and it's always very enjoyable when I go back to visit. I really love German food too!
"Hockenheim is a track that gives you good overtaking opportunities, especially on the approach to the hairpin. You arrive there so fast and it's a very big braking zone so it's always a good place to have a go. It's probably one of the best circuits for creating exciting racing.
"I was happy to rescue a point last weekend in Silverstone after a big recovery. The main focus for Germany is to have a clean weekend because if we maximise our performance we can be at the front of the midfield. There is a long way to go [11 races] and lots to play for. We are finding a bit more performance with each race and I still believe we can target fourth place in the championship."
Sauber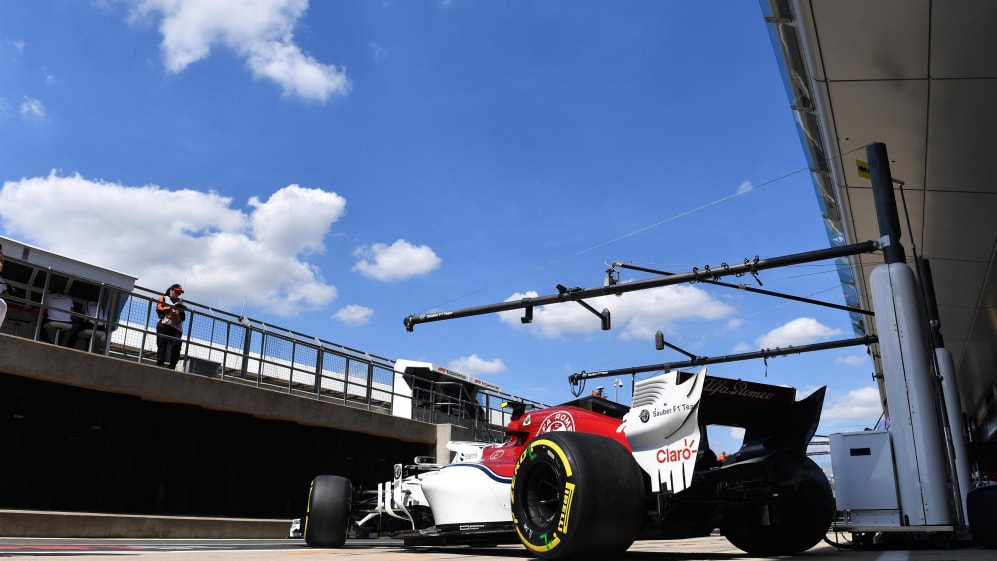 Marcus Ericsson
"Hockenheim is a track that I have driven many times – in Formula One, as well as in GP2 and Formula 3 when I was younger. It is a nice track. The biggest challenge is the last sector which can make or break your lap. It is important to have good speed in the straights and work your way through the hairpins in the first half of the lap well. There are usually a lot of Swedish fans attending this Grand Prix, so I hope to see many of them again this year. Their support is always great. As a team, we see a good trend in our performance, having been more and more competitive with each race weekend. I look forward to bouncing back and fighting for good results again at Hockenheim."
Charles Leclerc
"The Hockenheimring is a circuit that I know well, especially from my time in Formula 3. It is quite a technical track, with an impressive stadium that is usually filled with many spectators. I really look forward to going back there – it is great to have the German Grand Prix back on the calendar. Hopefully we can build on the progress we have made in the last few races, and keep fighting for points."
Red Bull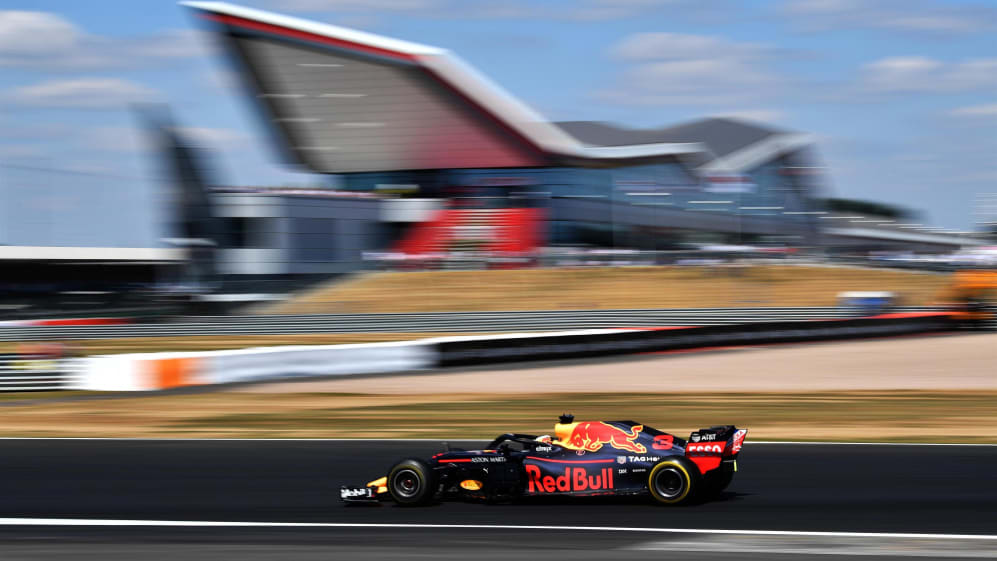 Daniel Ricciardo
"Hockenheim is a fun circuit and I've always enjoyed going there. My highlight is probably the battle I had there with Alonso in 2014 which I loved. Turn 1 is super-fast and the track is good for overtaking. The stadium section is also fast with a big bold left hander. All round it's a good track and one I've always gone well on and enjoyed. It's good to have a bit of a break after the triple header as things haven't quite gone my way over the last three races, but I'm looking forward to getting back on track and to things turning around in Germany and Hungary. The German crowds are great, the German beer is good and of course I always look forward to more Schnitzel."
Max Verstappen
"The German Grand Prix is back on the calendar and I'm looking forward to it. I'm sure quite a few Dutch fans will also come over and visit the track to support me. At the last German Grand Prix we had a double podium, so that is of course a good memory. Hockenheim is a historic track with some interesting corners, especially in the last sector where you can try different lines, so that's enjoyable. I'm looking forward to the whole weekend and to experience it again. Also, I think for Germany to have a Grand Prix is very important as there are so many motorsport fans living there. So, I'm happy to go back."
Haas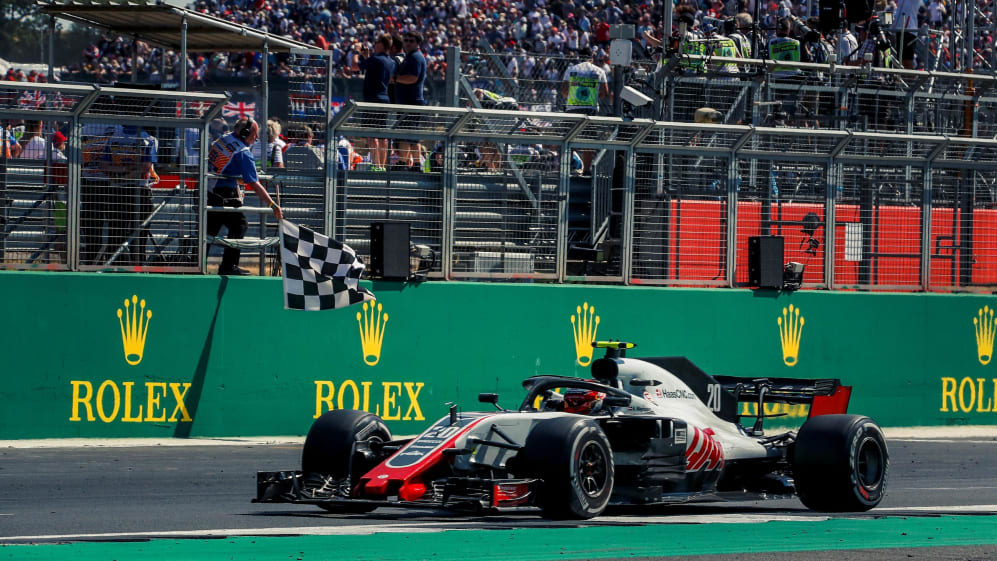 Romain Grosjean
"The potential of the team is big. That's what I've been saying for a long time. This year, we've shown that we're capable of being fast at most of the tracks, and it's been really promising. It's good news and it's been a good effort from everyone on the team. Barcelona, Paul Ricard, Red Bull Ring, Silverstone – they're all places where we've been really strong at different types of circuits. The team has made a lot of progress. The potential has been there since day one. We're ready for more.
"We've been good everywhere, except Monaco, to be fair. The latest upgrade we had is a really good step forward. It makes the car better in low speed, as well. I think high speed we've got a really good balance. It's a really consistent car with good downforce. In low speed, we know we can improve a little bit more, we know where, but the car is not bad either. I think we could actually be alright in Germany and in Hungary."
Kevin Magnussen
"I think in Barcelona (at testing) we realised that our car was pretty handy. Our expectations then were already quite high. I'm not surprised by this point to be fifth in constructors' championship. We've got the potential in the car to be even higher than this. We should aim to keep this position, or even target one more position. I think Renault is very consistent, but we can beat them at times, and we have done many times this year. Most of the time we're level with them on pace, so it should be possible to keep fighting for this position all the way to the end.
"Germany has a mix of corners with high, medium and low-speed turns. It's a good, all-around track. I think it will be possible to overtake there as well. Let's see. I think it's probably not a track we're looking forward to the most in the season, but we can still score points, I'm pretty certain."
Guenther Steiner
"We are a little bit worried about the tight sector of Hockenheim, as it's very slow. Then again, we will work on it to do our best. For sure, the car is more competitive on high-speed corners. It's actually very competitive on high-speed corners. We've had some issues on the slow-speed tracks. Let's see what we can do on Friday to set the car up to get over our deficiencies on the low-speed portions. Maybe we'll find a little bit of speed there and still be competitive."
Renault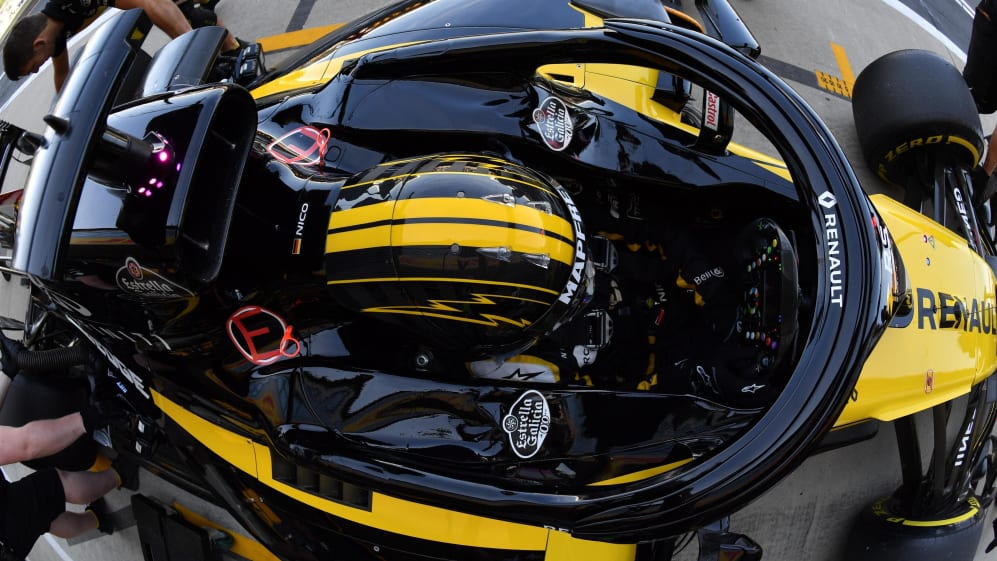 Carlos Sainz
"I'm happy to be back racing in Germany. I'm especially looking forward to it as we have a few updates there – including a new front wing - to help us get back on the pace we showed at the beginning of the year. Hockenheim is a track I've won at in the past, so it's one I'm looking ahead to. It's Nico's home race too, so that'll be special for him – like for me in Spain – and that will help us both push hard on track all weekend."
Nico Hulkenberg
"It's very special to have the German Grand Prix back on the calendar. A home race is extremely motivating, as you carry that extra ounce of determination to do well in front of the home fans. We missed it last season, but now it's back at Hockenheim, we'll really enjoy every moment throughout the weekend."
Cyril Abiteboul
"The German Grand Prix arrives after Formula 1's first triple-header, which, for us, proved to be a challenge and a test of our capabilities and stamina. We've completed this busy period still in fourth place in the Constructors' Championship, but this position doesn't highlight the mid-season wake-up call we've received in recent races; we're fully aware that the fight for fourth place will not be easy and will continue throughout the second half of the season."
McLaren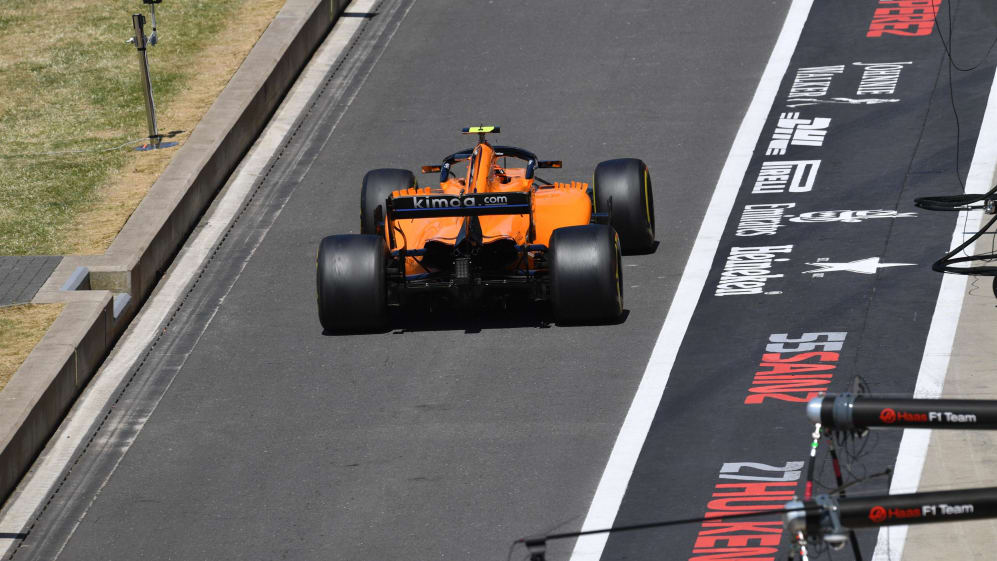 Fernando Alonso
"I enjoy racing at Hockenheim and have won there three times so it's great to be back after a break last year. The track is viewed as one of the classics, it's fun to drive and there are a couple of overtaking opportunities – and an extra DRS zone this year – so hopefully we can fight with the cars around us.
"We know we need to work on our qualifying performances to give ourselves the best chance on Sunday, but we've also seen that during the race we can push forward and secure points, so the aim is to achieve the same in Germany next weekend.
"The next couple of races before the summer break are on very different tracks. We need to work hard, and do as much as possible to adapt our set-up for each of them to maximise our chances. We know this weekend won't be an easy track for us but we'll give it our best as always."
Stoffel Vandoorne
"Although it's the only Grand Prix on the current calendar that I haven't raced at in Formula 1, I did race at Hockenheim in GP2 and got a podium, so there's definitely good memories there for me.
"We know that the Hockenheimring is a challenging track, with long, fast straights that require a lot of power and also a slower, tighter section at the end of the lap where you need good car balance and traction out of the corners.
"The addition of the third DRS zone will mix things up a bit and the extra overtaking opportunity will hopefully mean an exciting race, where we can have some good battles for the fans. The German crowd really love their motorsport so I think there'll be a great atmosphere there after two years away."
Gil de Ferran
"After the tough triple-header, the team have had a few days back with their families and friends before we go again with a final push in Germany and Hungary prior to the summer break.
"It's great that Formula 1 is returning to Hockenheim for the German Grand Prix after two years. Both of our drivers have experience at this track and its revered as a real racer's circuit.
"Given that none of the teams have visited this circuit for two years means Friday will be a busy day on-track for us all, as we work hard to correlate our sim work and fine-tune our package for Saturday and Sunday."
Williams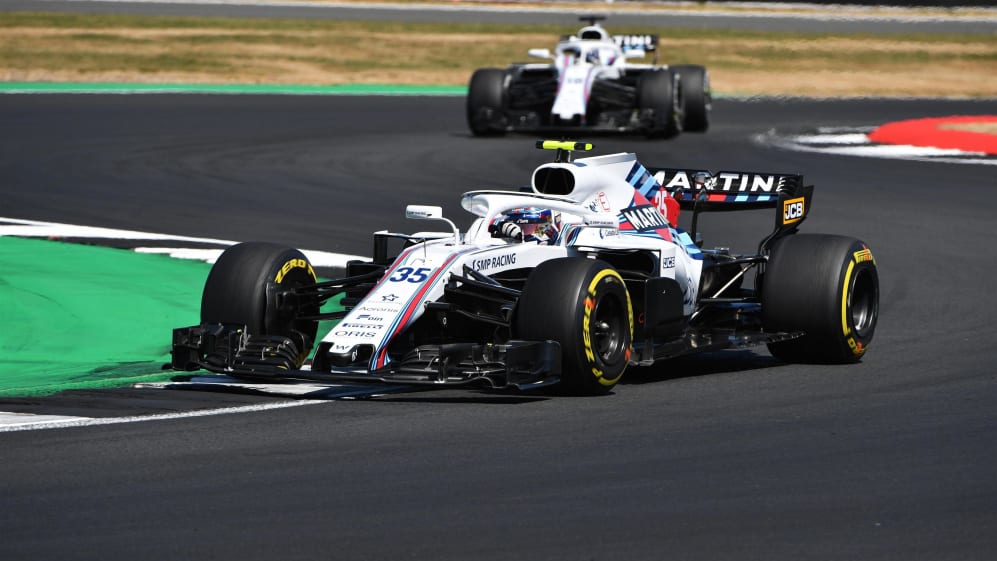 Lance Stroll
"This is a cool track that has a great flow and I know it really well. I have very fond memories of driving there and it has always treated me well. I have won three races there in the past and our Formula 3 car always worked pretty well there. I have not seen an F1 race there, but I'm told that the atmosphere in the stadium section is electric. The town itself is not much of a place and usually there is not much happening there, but I am sure that will be very different when the F1 fans get back there after not having had a German race for two years."
Sergey Sirotkin
"I have very good memories from Hockenheim. I like this track, and it should suit our car better than other tracks have done. It will be exciting to see what our recent upgrades can bring us before the summer break. It will be an important weekend for the team and I am looking forward to it."
Paddy Lowe
"It's good to be going back to Germany after a one-year pause as it's a place we enjoy racing, an important circuit in Formula One history, as well as being the home of our partner Mercedes. The German fans always come out in force, which gives the Stadium section a great atmosphere come race day! The track was redesigned back in 2002 and was significantly shortened, removing the long runs through the forest, but it produces some great racing, so I hope we can put on a good show for the fans."
Mercedes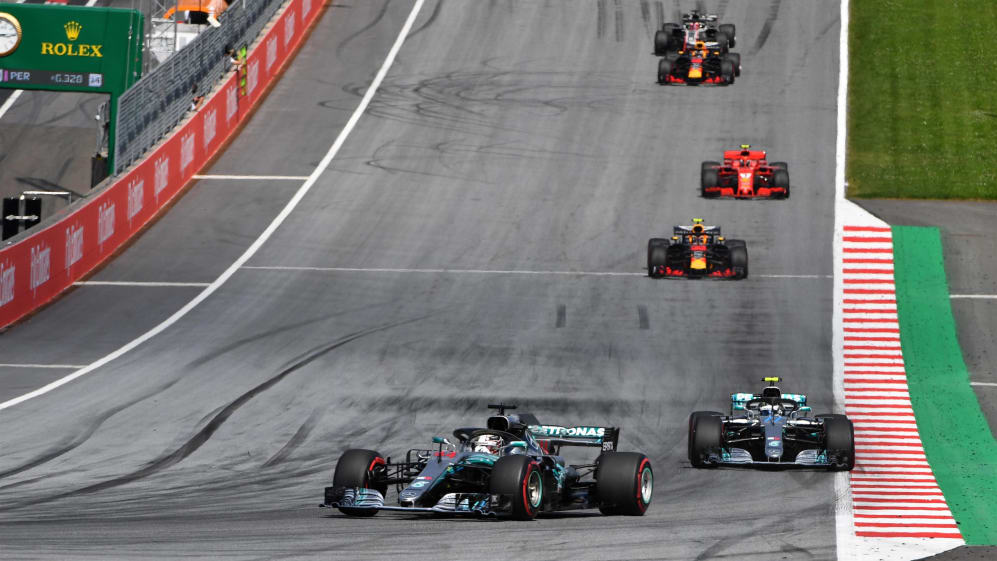 Toto Wolff
"We didn't score as many points in the triple-header as we had hoped for. A lot of that was down to our own mistakes. However, there is a silver lining to this – while we didn't maximise on points, we did bring the quickest car to all three races.
"Hockenheim will mark the halfway point of the 2018 season. We've had a decent first half – on the one hand, we've left points on the table and had to do damage limitation more often than we would have wanted. On the other hand, we still scored a good amount of points, both drivers have shown strong performances and we have a fast car. So there are many reasons why we're looking forward to the second half of the 2018 season; we're hungry, ambitious and want to kick on from here.
"Going to Hockenheim always feels like coming home. It's only about a 90-minute drive from the Daimler headquarters in Stuttgart. The track itself is quite interesting. It has a variety of corner speeds and will test every aspect of the car."
Pirelli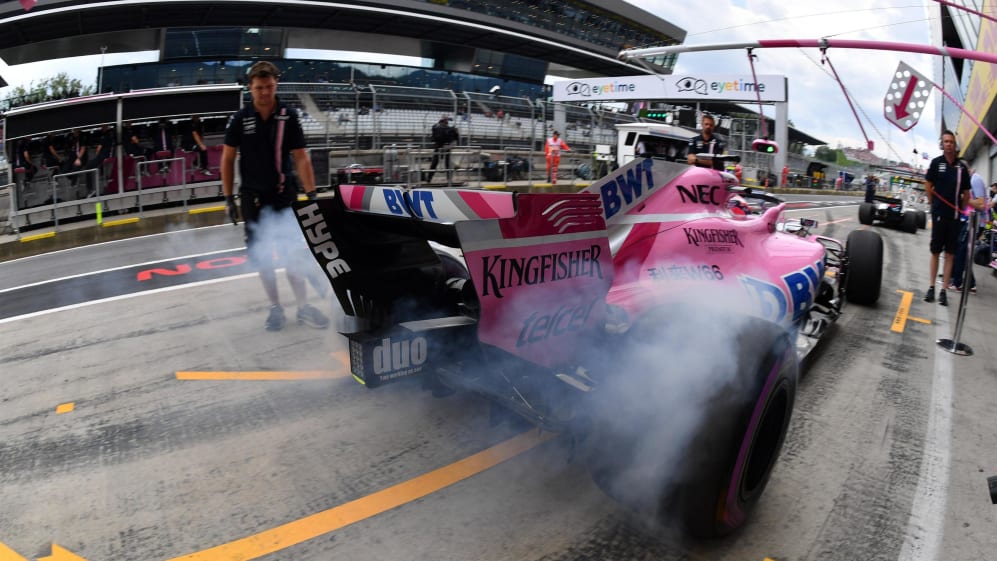 Mario Isola, Head of Car Racing
"Germany is a bit of an unknown quantity, with no grand prix having taken place there since 2016. In the meantime, a lot has changed on the cars as well as, of course, the tyre range, while the Hockenheimring itself is substantially unaltered.
"Once again, we've decided to incorporate a step in the tyres that we've nominated in order to provide a roughly equal performance gap between the chosen compounds. This contributed to a great race in China, with some interesting repercussions on strategy, so hopefully it will be the same again. The data collected in free practice will be especially important as teams re-acquaint themselves with the circuit and also work out how best to use the tyre nomination to their advantage."