Giovinazzi blames strategy that would 'never work' after slipping out of the points in Mexico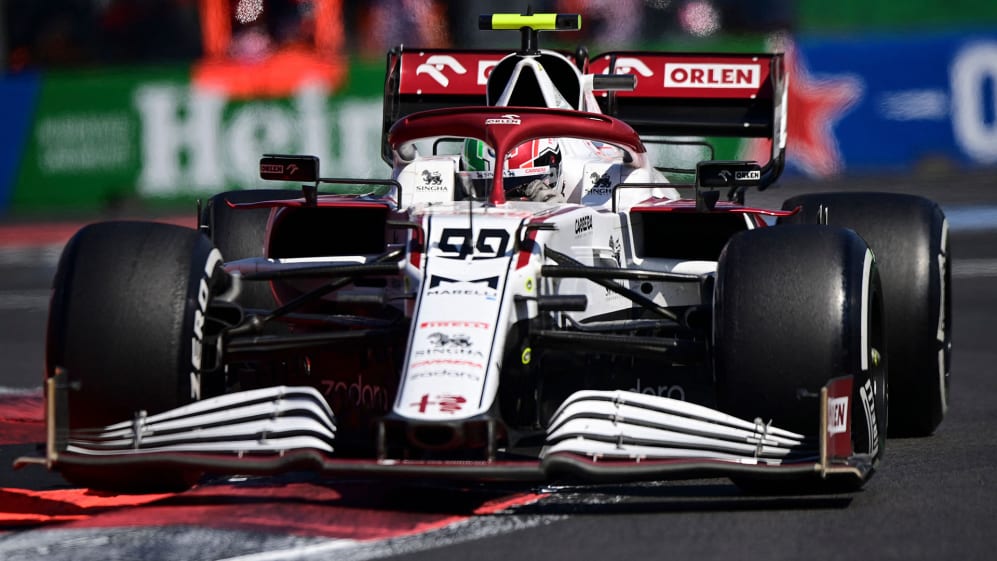 Four points for Alfa Romeo was only the team's second point-scoring finish since the summer break but Antonio Giovinazzi was left upset after seeing his chance of scoring slip away.
Giovinazzi emerged from the first lap incident in sixth place and although he immediately dropped to seventh behind Carlos Sainz, he stayed ahead of Sebastian Vettel until his first pit stop. Pitting on Lap 17, he was the first of the top 10 to stop and felt where he rejoined cost him multiple positions as he eventually finished 11th.
"I'm just really disappointed because I think it was a good chance to score points with two cars but they didn't manage to have a great strategy on myself," Giovinazzi said. "We pitted too early, then I was in traffic when I came out, just not great.
"I'm happy to stop before, but not to go out and find traffic in front because then the strategy will never work."
RACE HIGHLIGHTS: Catch up on all the action from the Mexico City Grand Prix
The Italian was stuck behind Valtteri Bottas and Daniel Ricciardo after his pit stop, with both drivers out of position after contact at Turn 1. Alfa Romeo's head of trackside engineering Xevi Pujolar explains Giovinazzi's race was actually ruined by the lack of pace shown by the McLaren - in turn holding the Mercedes up and Giovinazzi behind.
"I think overall the weekend was good," Pujolar said. "We knew that here we had better chances. Always when we come to Mexico, somehow with our power unit we are in a bit of a better position compared to the competitors. So even in qualifying our target was Q2 - that was achieved with both cars - and then with everyone taking penalties it was good to start 10th and 11th.
READ MORE: Monday Morning Debrief - How Mercedes limited the damage in Mexico despite having no answer to Verstappen's pace
"Then in Turn 1 with all the incidents we lost a few positions with Kimi [Raikkonen] but we were very well-positioned with Antonio so I think there was still a good chance to score points. Everything was going to plan, I think for most people that had planned the medium-hard in terms of strategy was how early will you go and how much would you extend the stint with the hard.
"For us there was no incentive to go early if it was not needed, but then at one point Antonio started to struggle with the rear tyres and we were looking at the traffic behind, Kimi was still with good pace, and we had the group with Ricciardo and Bottas who came in early. We knew they were managing the tyres a bit, so the last thing we wanted to do was have everyone compress behind Antonio.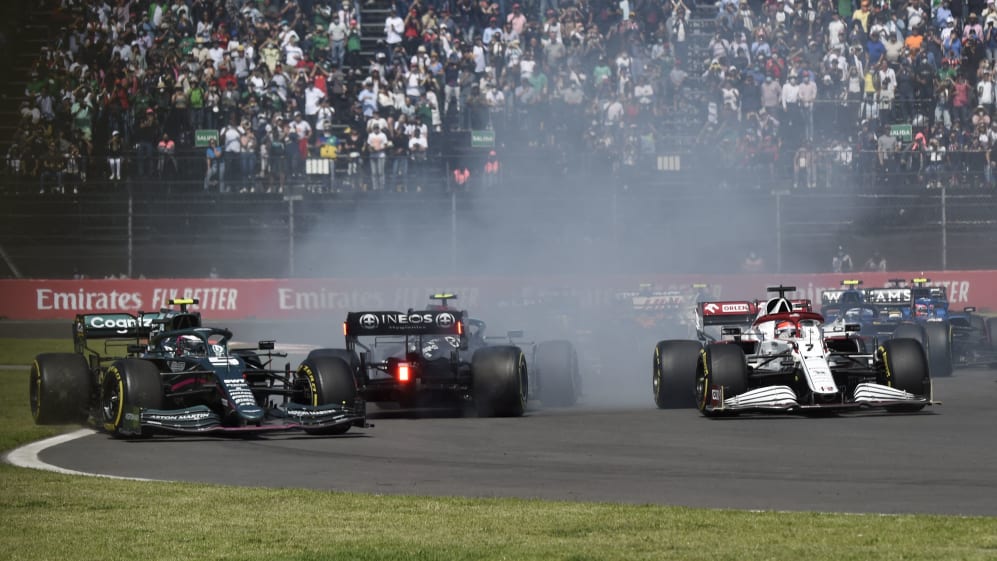 "So we decided to box Antonio, and we knew that [it would be close] with them - with Bottas and Ricciardo - but what we misjudged here was the pace of these two guys. We thought their pace would be faster or as fast as Kimi and all these guys."
READ MORE: Ricciardo explains why he feels 'slightly better' about Lap 1 Bottas collision after watching replays
While Giovinazzi was held up, Raikkonen was able to run longer after looking after his tyres better, and was promoted to eighth by his team mate's misfortune, where he would finish.
"Yes [I enjoyed the first laps], but not a lot happened afterwards…" Raikkonen said. "In the first few corners, of course, but after that it was important to get in front of the Williams in the first laps and from then on just looking after the tyres and brakes, a little bit.
"We had very similar speed with Sebastian and being behind him we didn't have much more than him, so we were just making sure that the second set would make it to the end and that was it."